so, like i mentioned a while ago, we were lucky enough to have family come in town and play!
cody and camille took the TWELVE hour drive to us with 2 little kids.
they were saints.
but we were so happy to have them here with us, and really couldn't believe they came all the way,
fo' reals people, they were stellar.
it got a little crazy when they got here.
to say it simply, jaden, the 2 1/2 year old, LOVES casey.
and it's great because, casey loves him.
we somehow made it work with 4 adults, 1 toddler, and 1 newborn in a 1 bedroom apartment with the tiniest bathroom/kitchen and a crappy AC.
it was just the best to have them all there to just talk and play with one another!
the first day we trekked our way to hoboken to see the infamous cake boss!
and boy was it a hot day.
the line was mostly in the shade but we took every chance we could to go into other shops with AC during the wait.
after waiting in line for over and hour, we were allowed to go in the little itty bitty shop.
HOLY. COW.
it was packed in that place (but at least it had AC!)
it was really fun to be in there with all the pictures on the wall and the beautiful desserts everywhere.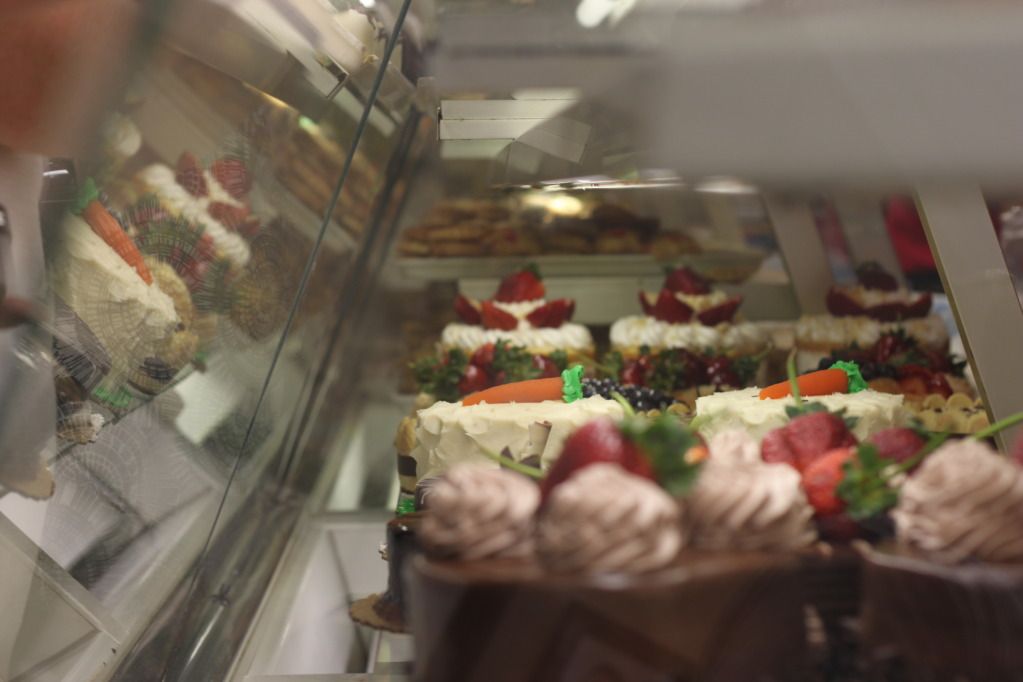 i decided to hang out with baby brielle and the stroller by on side instead of push through the crowds.
it was really fun to just be in there, sit back, and watch all the commotion.
we all walked over to sinatra drive on the river to completely enjoy our sweets.
thankfully, a breeze came by a cooled us a teensy tiny bit, ha.
the sweets chosen were 3 cupcakes, 1 cookie, and 1 brownie/trifle/awesomeness.
jaden couldn't wait long enough for his cupcake,
my m&m cookie was crazy soft and wonderful
the brownie/trifle/awesomeness was rich beyond rich.
i was also surprised with the yummiest red velvet cupcake for my birthday, so good.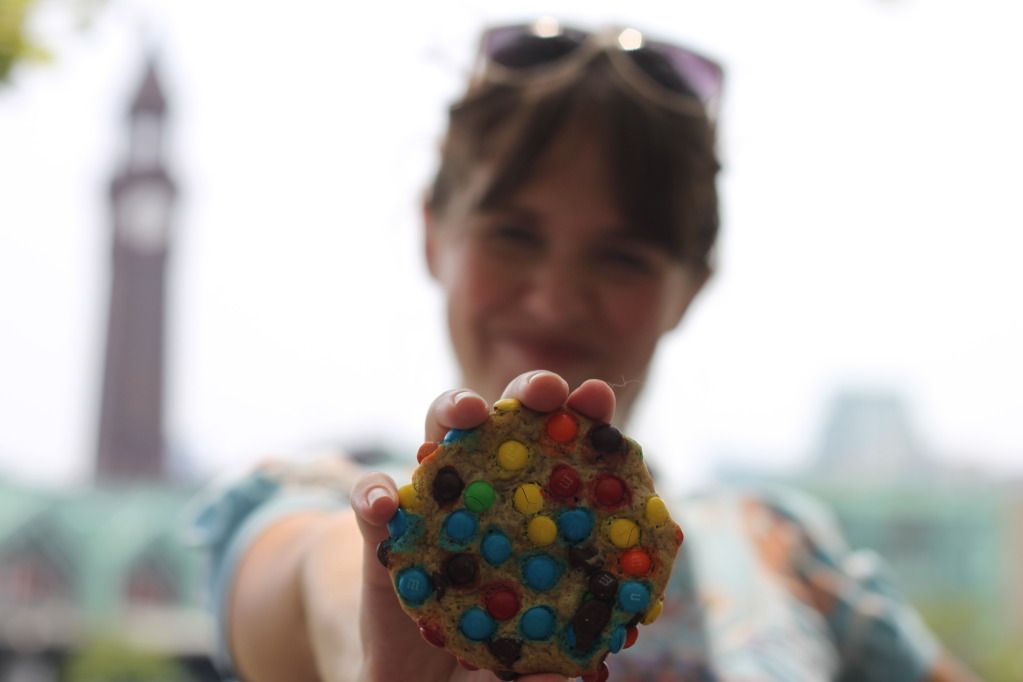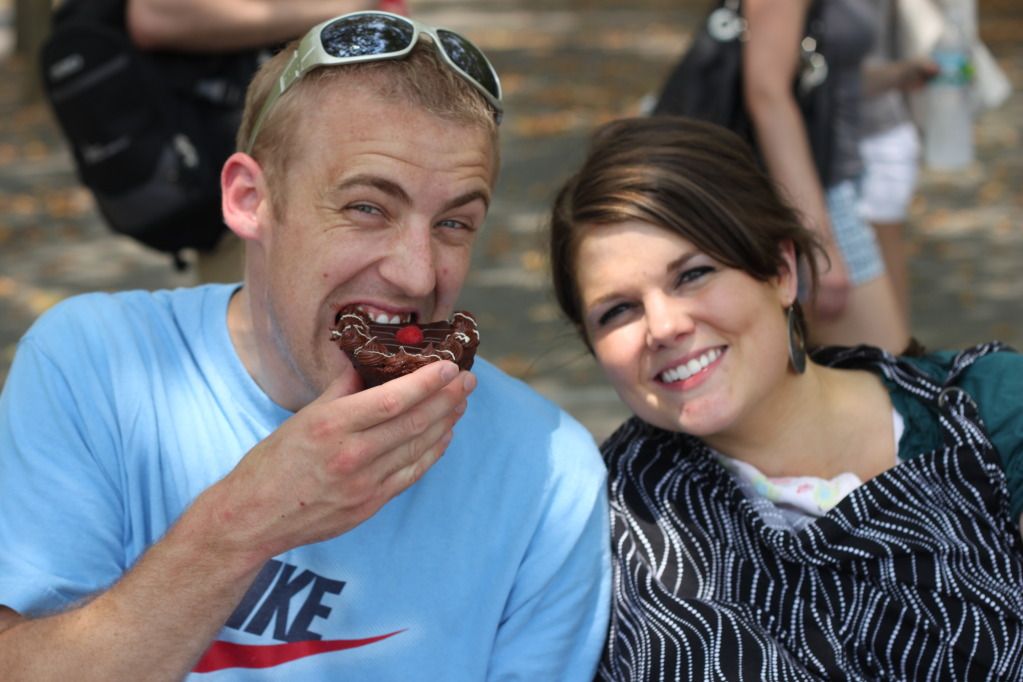 after taking the drive back to our place in new jersey,
we jumped in our swimsuits and jumped in that pool ASAP
(ps- we got the pool passes figured out so we didn't have to pay, thank goodness!)
it was seriously tons of fun in the pool.
jaden was a mix of emotions from
1) YAY! we're going to the pool!
2) no! i don't want to get in the pool!
3) i must cling to you in the pool!
4) i don't want to walk in the pool!
5) no, stay in the baby pool!
6) no, keep throwing me in the big pool!
7) i want to go back to the big pool!
8) no i don't want to leave the pool!
it was just the funnest thing to play with him in the water.
funniest line from the pool "i don't want to sink, i want to float!"
casey and i then ran to the tiny/fake playground/park by our house to get a bit more of jaden's energy out.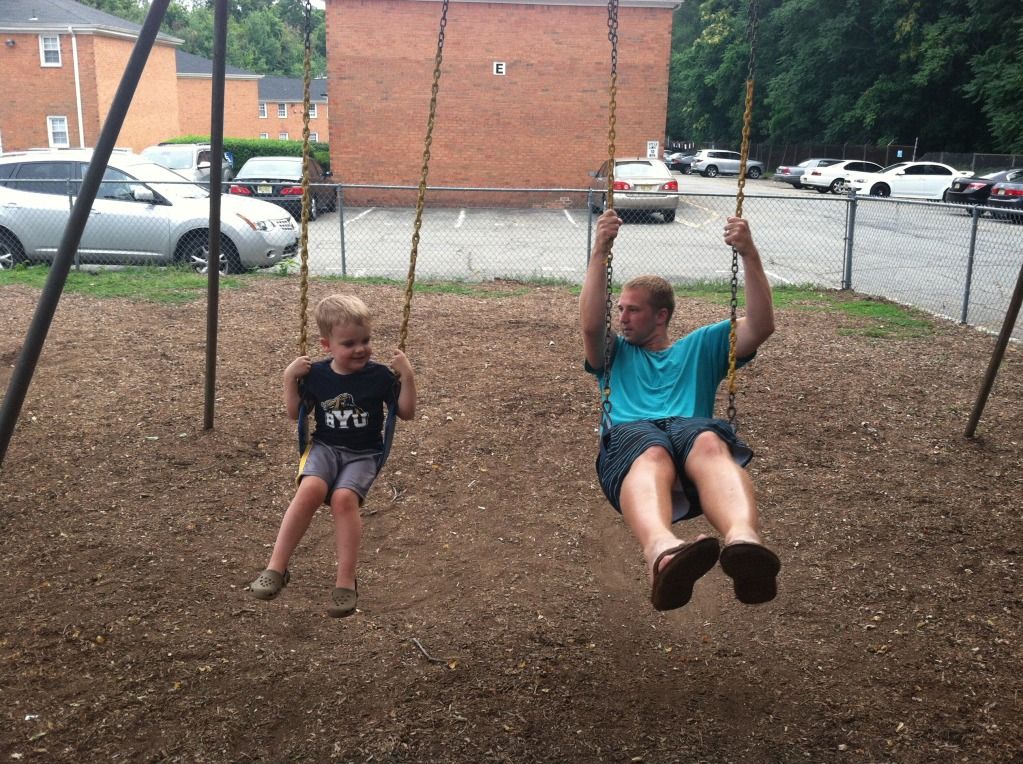 that night we all just hung out at our place talking, playing games and laughing.
we loved being around them.
our final day we trekked to central park to hang out.
after driving around for what seemed liked forever, we miraculously found two beloved parking spots by each other.
we walked forever to the great lawn, swung on the swings, lounged on the grass, watched the baseball players, chased jaden around, passed around baby brielle.
funniest memory from the park: casey breaking jaden's stick.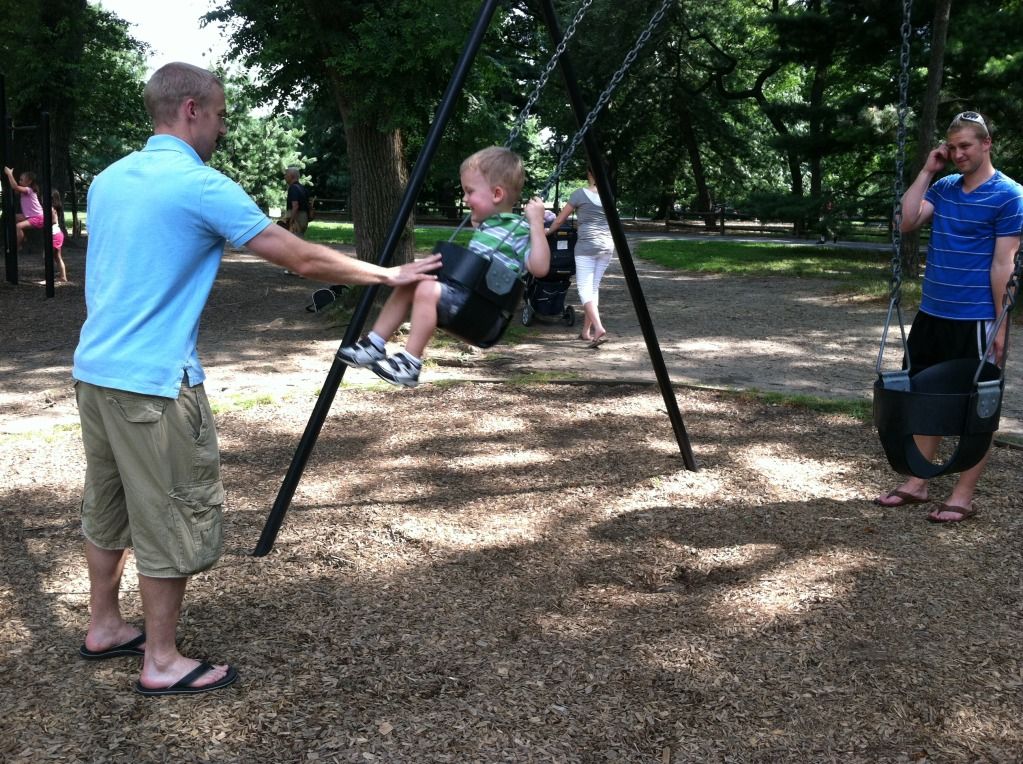 since they were only in town 2 days, we just had to make sure they tasted
shake shack
since it's seriously like the best burger.
it did not disappoint, and the line was only like 10 minutes!
we walked the 10 blocks back to the car, and right at the end of the last block,
the stroller wheel fell off!
story: the double stroller they were using was
the one casey found
on the side of the road while working!
it was not the most awesome stroller to begin with but it lasted as long as we needed it to.
it was such a joke, but it got the job done.
and yes, jaden pretty much didn't fit in the front at all...haha he's one large 2 1/2 year old because he's awesome like that.
on the way home we went to liberty park.
we stopped and saw the beautiful back side of lady liberty.
jaden did a great immitation of her, it was great.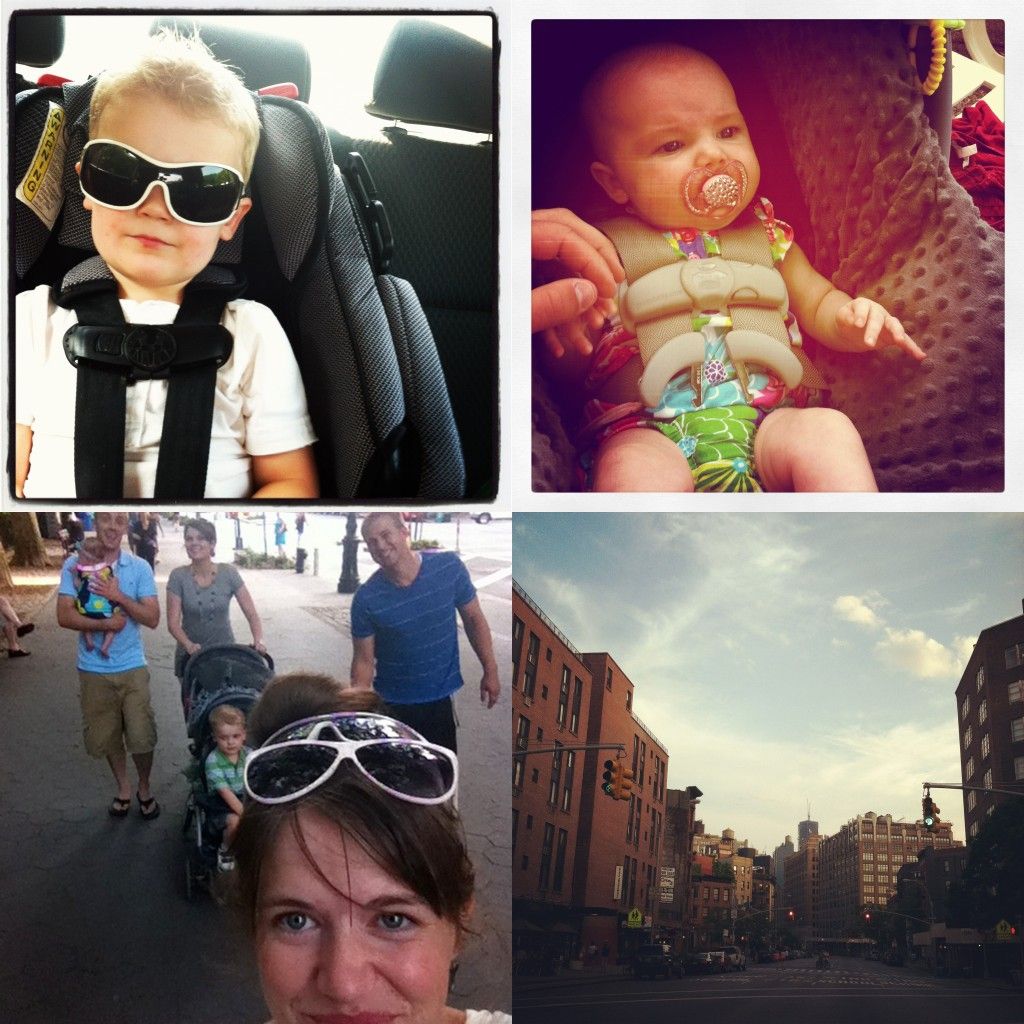 we video chatted it up with family that night but it didn't match much longer after that.
i fell asleep while video chatting and cody and camille packed up the family for the next morning.
it really was just the best time with them around.
we were so lucky to get to spend time with those 2 kids because they're changing so much!
luckily we'll get to see them again in august on our way back to nebraska.
till next time familia!

ps- 2 month old brielle was an angel, angel i tell you!
being around her i was like, "yeah, we can do this baby thing!"
but then again when she would cry and neither casey nor i could soothe her that's when we'd look at each other and think "we can't do this! how are we going to do this?!"
ha, my oh my, that will be it's own journey.
i can only pray and hope that soothing your own child is easier than soothing others' like people always say...iye yiy yie.