i try not to post about my ooey gooey love for my husband too often on this blog because i don't feel like i need to share that with others.
i love my husband and don't feel like i need to proselyte to all my blog readers how i think mine is the best ever etc.
today i make a little exception.
lately i have been overwhelmed at how lucky i am.
example 1.
i wanted US to get manicure/pedicures for my birthday this year.
not one complaint or i don't want to go from this guy.
he came with me, he enjoyed it, he was laughing and smiling with not one ounce of self-consciousness for being the only male in the room.
i'd darn say he'd go again by himself to get that pedicure treatment.
he ignores the whole stereotype of what guys should or shouldn't like.
and because of that, life is so much funnier with him.
i just love this man so much.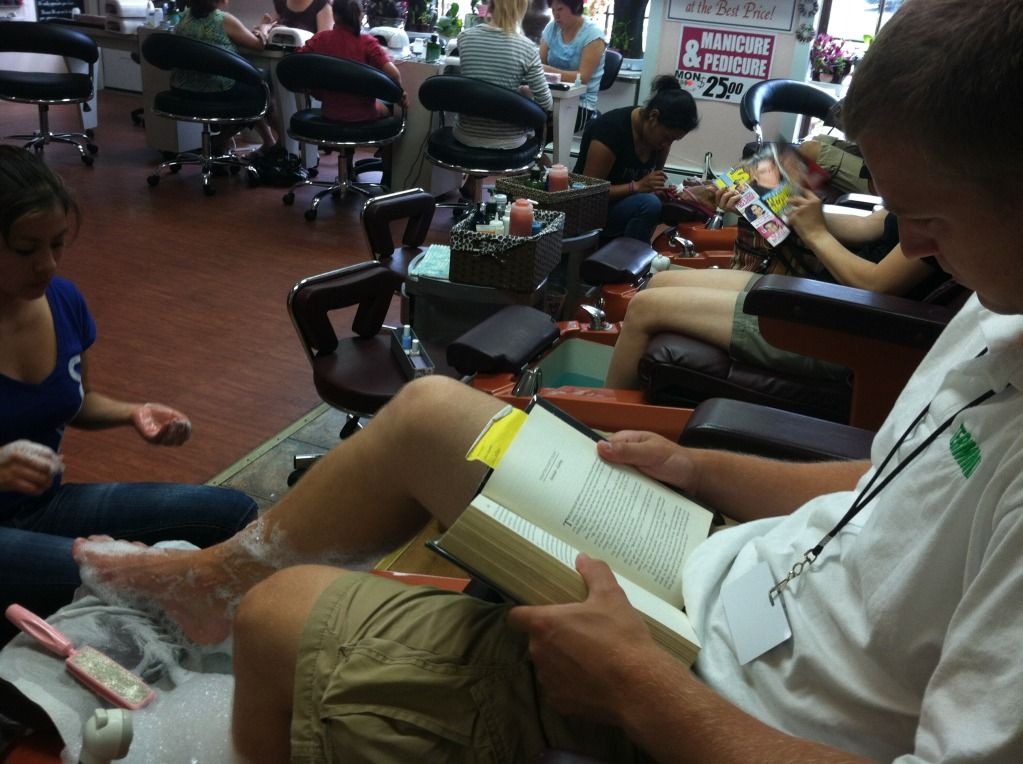 example 2.
we don't have to have children around to watch disney movies.
the other week he took me to go see the new movie brave.
a) it was adorable
b) we both loved it and talked about how cute it was.
he's just the funniest and i love him.
example 3.
he watches the show jane by design with me and loves it.
it's our show we look forward to every week.
we pause it for each other to get up and neither of us one to miss a thing.
a feel like a pretty lucky girl with this guy.
example 4.
children flock to this man.
i'm telling you he's the baby whisperer.
babies easily slip into a deep sleep in his arms.
toddlers are always running to him and following him around to play.
he gets down with them at their level to show them they're important and loved.
he's so patient with them.
he's so loving.
i am so beyond excited to see him with our little babes.
that's it for now.
sure there's plenty more, but i'll just share that with casey :)
thank you for letting me indulge in an ilovecasey post.