the 4th of july is my favorite holiday next to christmas time!
it has all the best things:
summer,
heat,
water,
swimming,
fireworks,
patriotism,
bbq's,
fireworks,
friends,
family,
and celebration.
we made 4th of july sugar cookies on sunday and have been enjoying them ever since.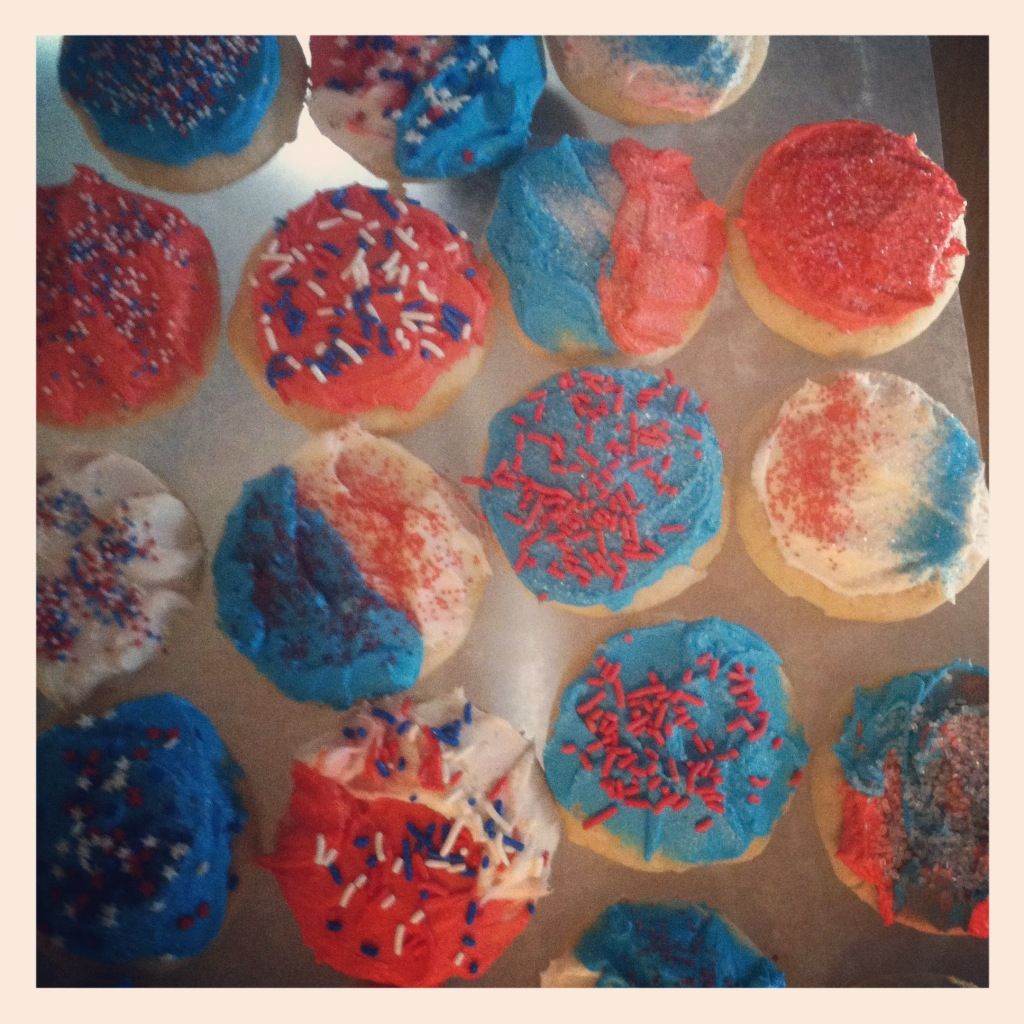 it was actually really fun decorating them together.
sadly, we work today,
not so much of a holiday for us today.
but tonight we will be going to watch the NYC fireworks!
we'll be staying on the new jersey side so we can see the beautiful NYC skyline in the background.
hopefully we figure out a way to miss all the terrible traffic!
happy independence day!

and i've been listening to the 4th of july pandora station all week.
i just love patriotic country music.
and the oldies they throw in there too!

so proud of my country and so proud to be an american!
i love this great nation!