i know it's been awhile since i posted when casey tells me "you should blog, it's been forever"
i told him there's nothing to blog about!
that's a lie, there's little things going on.
so here's my random compilation of life lately: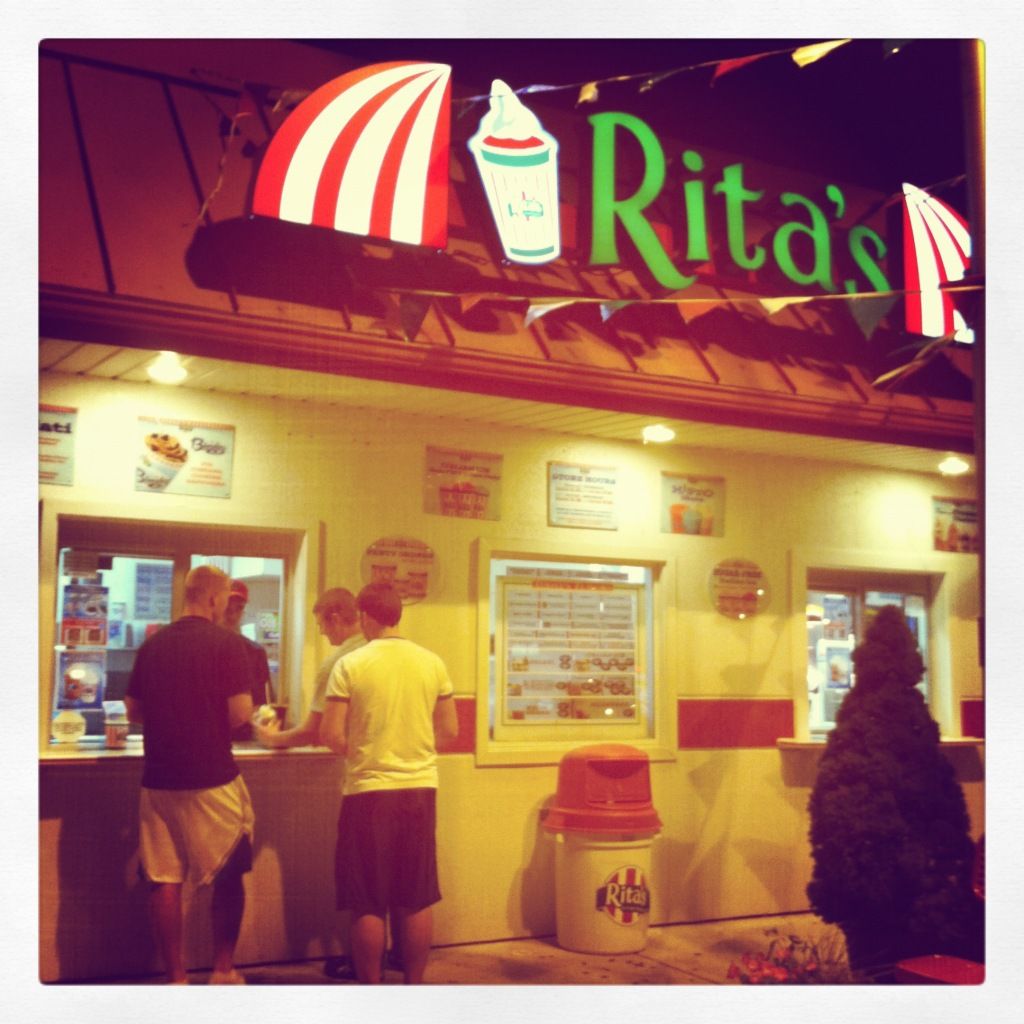 when we were in PA two weekends ago visiting the novitzke's and hunsaker's,
we finally went to Rita's.
it's a custard/italian ice place casey raved about on his mission.
it's supposedly all over the east coast but we can rarely find it .
it was actually really yummy!
we went super late after the novitzke's kids were in bed so it was just 5 adults in a small 5 passenger car.
we laughed how this felt like were were in high school again!
oh the days.
in honor of the first day of the olympics we had pancakes with red, white and blue sprinkles :)
aren't the olympics just so darn fun to watch?
with nbc making it possible to watch ALL the events live on line, it's been so totally awesome!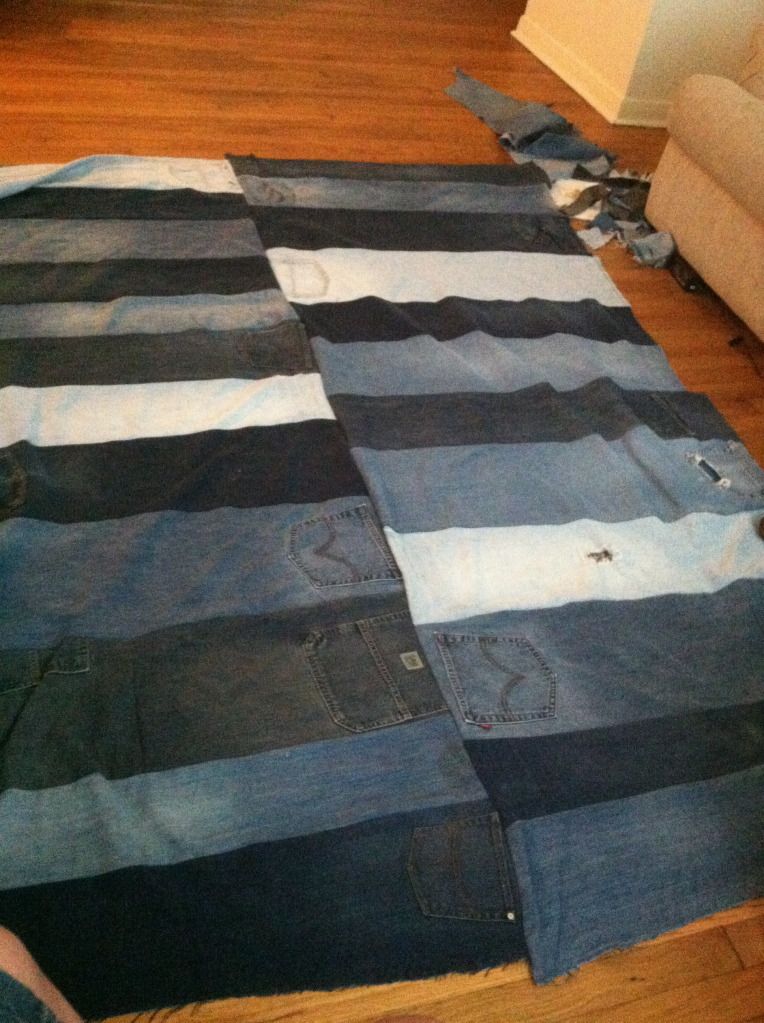 i have officially made my first quilt.
well, it's not completely done yet, but the hardest/longest part is over.
it's nothing actually pretty like my crazy talented
sister in law
, but it'll work.
my mom always had a jean blanket around when we were younger that we could take anywhere and it didn't matter what happened to it, it was just great durable jeans!
so between casey and myself, i've been saving jeans here and there.
after much cutting, sewing, debating, laying out, and pinning, all the main parts are together!
i still need to finish the sides somehow, haven't decided what i wanted to do on it yet though.
yeah for feeling like it's done!
side note: when i was sewing the two long strips together, i didn't realize it, but after like 4 inches my bobbin ran out! gah, so irritating
i was reminded how awesome casey was when he filled up our tires in the pouring rain.
he rocks.
not one complaint of getting all wet.
we went to scranton, PA last weekend to visit more families from casey's mission.
he served in scranton 6 months so it meant a lot to him.
with stayed with the shiner's again and they are just the nicest people.
oh pennsylvania...

and lastly, we are FINALLY leaving new jersey this week for good!
so happy!!!!!
like i've said plenty of times, this is not our favorite place we've lived but it has been good.
a good experience and all.
i just personally am a lover of the west (midwest totally counts).
this will be our last move for FOUR years!
excitement is here.
oh to see the end of moving for awhile.
this will be the last time we have to waste food bc we couldn't eat it by the time we moved.
i hate having to do that.
we're doing semi good on that this time around though.

ps- an update for family.
they've decided little ruthie (logan and blair's daughter) will need to have surgery done on her pancreas.
there's only 1 surgeon in the country who does it and he's in philadelphia.
blair will be flying with ruthie to PA and will be there for 4-6 weeks.
they'll go as soon as a few other things happen.
it's so strange because ruthie looks and acts like a happy, healthy baby.
they're all doing well and are just happy there's doctors who can help.
we continue to pray for them!