well it was a wonderful birthday weekend indeed!
we were
sooo
lucky enough to have cody and camille and kids come all the way here for a quick visit with us!
we had such a fun time with them and it absolutely was not long enough.
more on all our adventures later!
by the way, no longer than a half hour after they left this morning, i looked at casey and said "i'm bored, it's so boring/quiet without them..."
a little bit more busy-ness in our lives will be good :)
on our way back from hawaii, we had about a half day in arizona with family.
we were exhausted but wanted to play with everyone for the few hours we had.
miss annalle slept over the night before and promptly woke us at 6:15 to make sure we didn't miss out on any hours during the day :)
mom was wonderful and made pancakes with little flags on top for breakfast/flag day
blair and megan both brought their kids over and we played with them and went swimming!
it was just the best.
those nieces and nephews are just the cutest.
we love them so much.
it's so sad that we won't be living around them for SEVEN years.
i seriously want to just cry thinking about it, mmeh.
we didn't really take many pictures, we just played :)
but we got meet miss evolett!
that cutie is 1 week old here and is the sweetest girl, and she's just so adorable.
and phoebe really liked annalee's birthday present...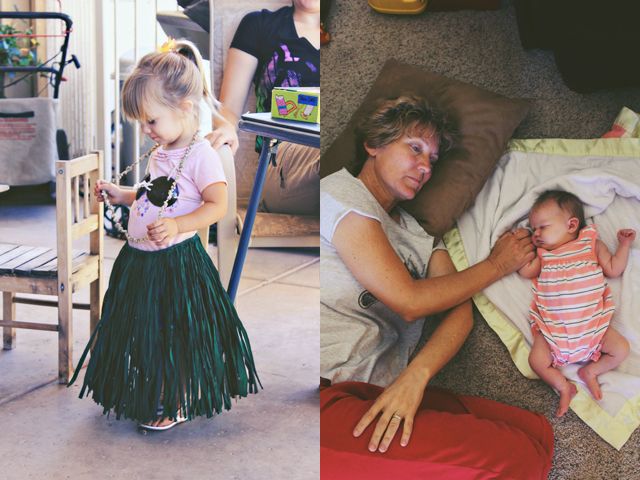 sadly, they all had to leave around 12 or so for naps.
so my parents went to bahama bucks with us!
oh how we missed it!
seriously, we were both so happy!!!!!
i got the new sweetart flavor and it was AWESOME.
people of AZ, go try it this summer!
it's not a permanent flavor so get it while it's there.
totally my new favorite.
and because it was flag day they put little flags in our cups :)
my parents faced in this bottom photo are bomb...sorry parentals, we all know you two really actually look gorgeous still.
like i said, we forgot our underwater camera in az while we took pics while playing in the pool!
hopefully we get it back soon!
i love and miss you arizona!!!!
speaking of family
on father's day, we video chatted with our families!
but instead of just 1, we did lots of people at the same time with google hangout!
first it was us, cody and camille in indiana, and the family in wyoming.
it was really fun and kind of felt like we were all together!
then after lots of ours of trying to get ahold of my siblings, we got 4/5 siblings and the parentals all on at the same time.
scott, the internet/google guru, knew all the cool things about it.
before we knew it he had horns coming out of his head and mustaches all over his face.
we got a kick out of putting them on all the little kids.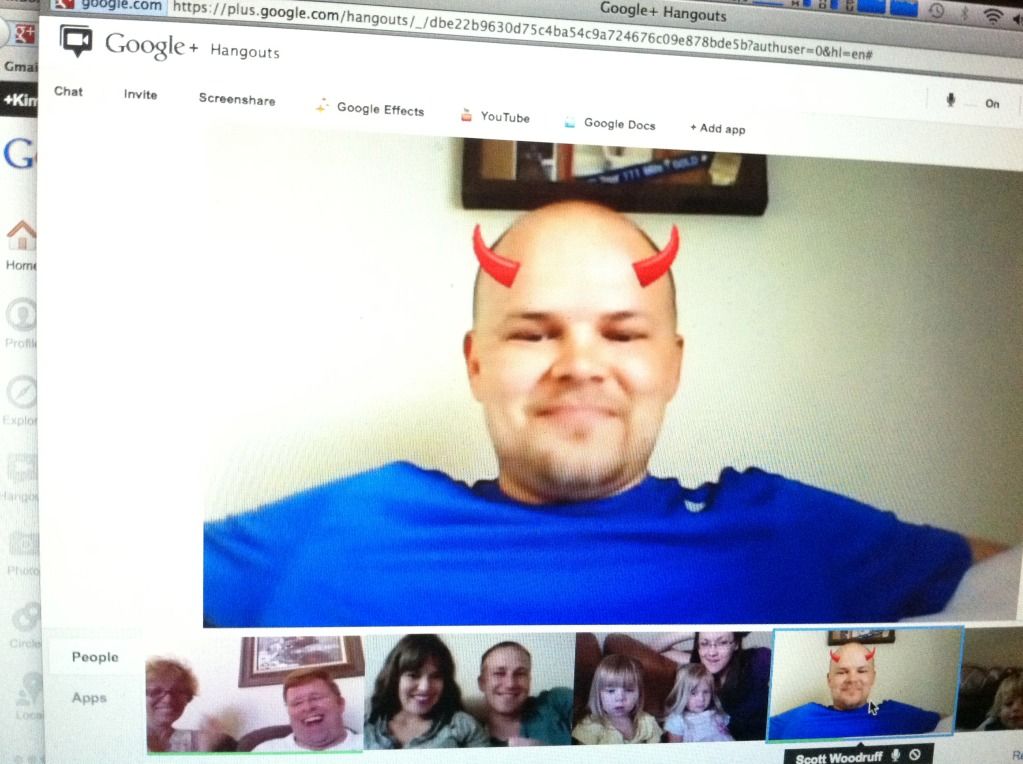 oh how we do love our families
on a not so happy note, our neice, little
ruthie
is in the hospital for some testing and monitoring.
it was a roller coaster of emotions yesterday learning about it all.
keep her in your prayers.
we just keep praying that that sweet girl will feel better.