happy MEMORIAL DAY!
isn't it so wonderful we get a few holidays to honor those who serve our country?
we are truly blessed to live in such a wonderful land!
on sunday we had a wonderful outing in central park that i will share later, but today,
somethings about FOOD:



i've learned the secret to pancakes.
it's all about the cottage cheese.
here's the recipe i usually go off of from my grannylynn:
(add sugar and vanilla as wanted per calorie choice intake)
my alterations to this recipe:
it's just too much for 2 people.
i never have buttermilk on hand, nor vinegar to do that smart change milk to buttermilk thing.
i just use a little less milk than what the recipes calls for and add more in as i think it needs to be runnier.
(it's probably yummier if you use buttermilk)
i also add equal amounts of oatmeal because it makes it more filling (and seems healthier???? oats, right???)
we always add sprinkles or food coloring to pancakes because it's more fun that way.
i add like 1-2 T of sugar and 1ish tsp vanilla
but this time when i halved the recipe, i forgot to half the cottage cheese amount.
these were by the far the best pancakes i've ever made.
they were just so yummy and perfect!
also, i think this time around i felt the pancakes were too flat so i added like 1 tsp of baking soda fyi.
tell me what you think of the cottage cheese :)
i ate the leftover pacakes plain all day long till they were gone.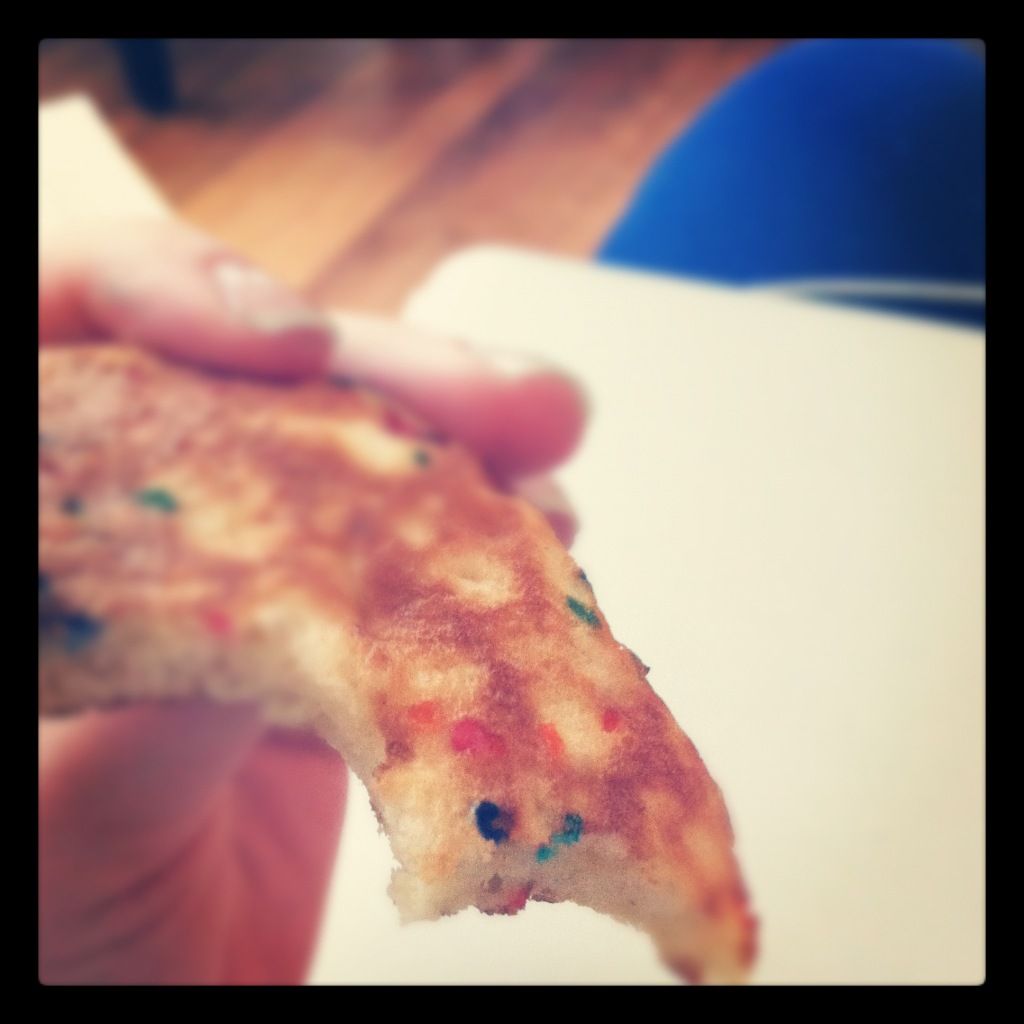 what are some other awesome pancake recipes out there or what you use?
any tricks you love?
i have this new HOPE that now that i'm out of school i can actually focus on being an stellar cook!
cooking different recipes often during the week!
help me!