this last week i got to help throw a shower for a friend who will be expecting her baby boy any day now!
they are some big harry potter fans at that house,
so a harry potter baby shower was the most brilliant idea.
thought a few of you would enjoy seeing some of the pictures :)
the invite we sent out:
disclaimer: i got this idea from a gal on pinterest and designed up a similar one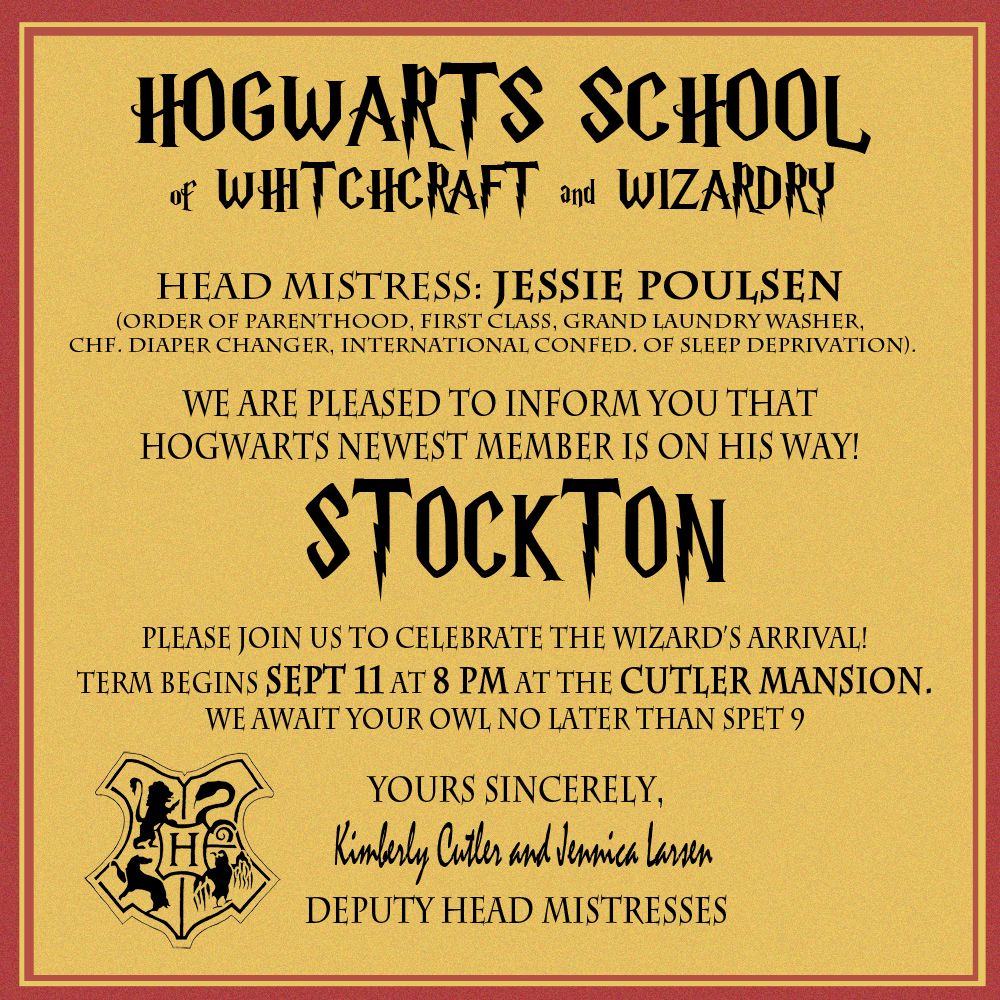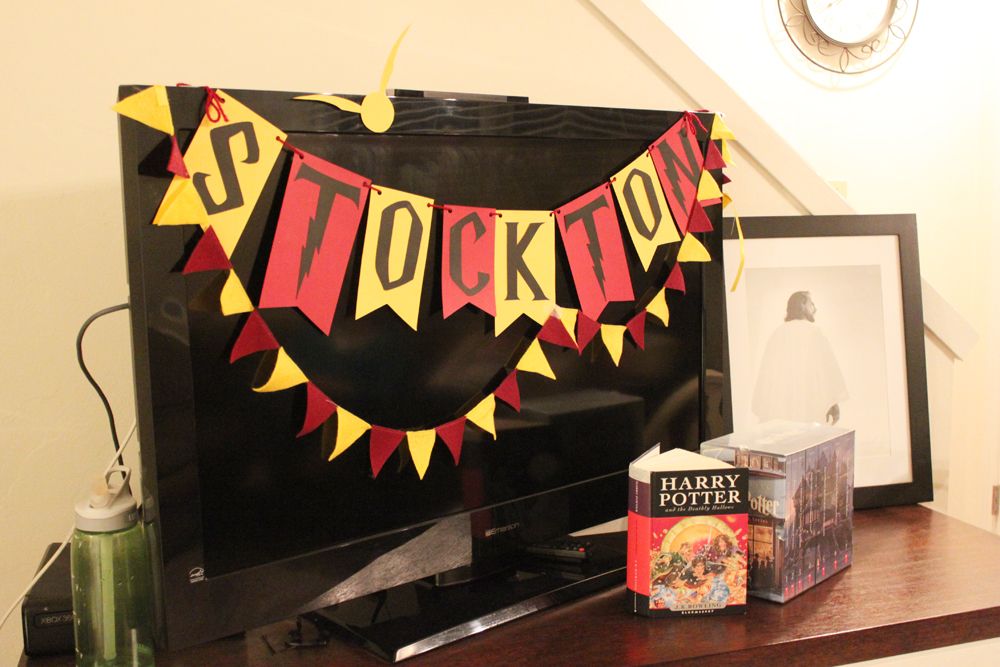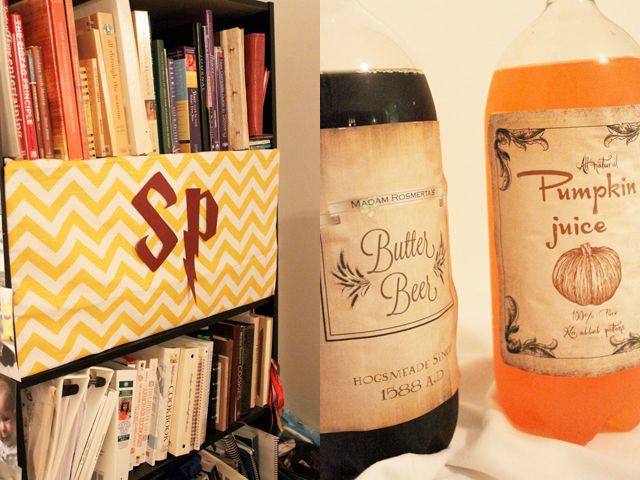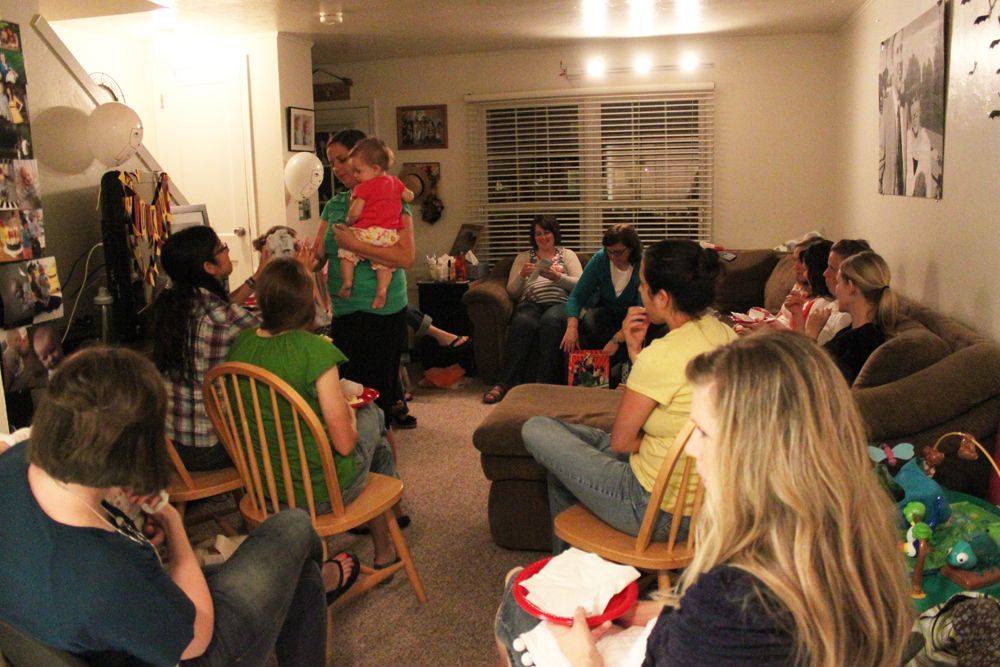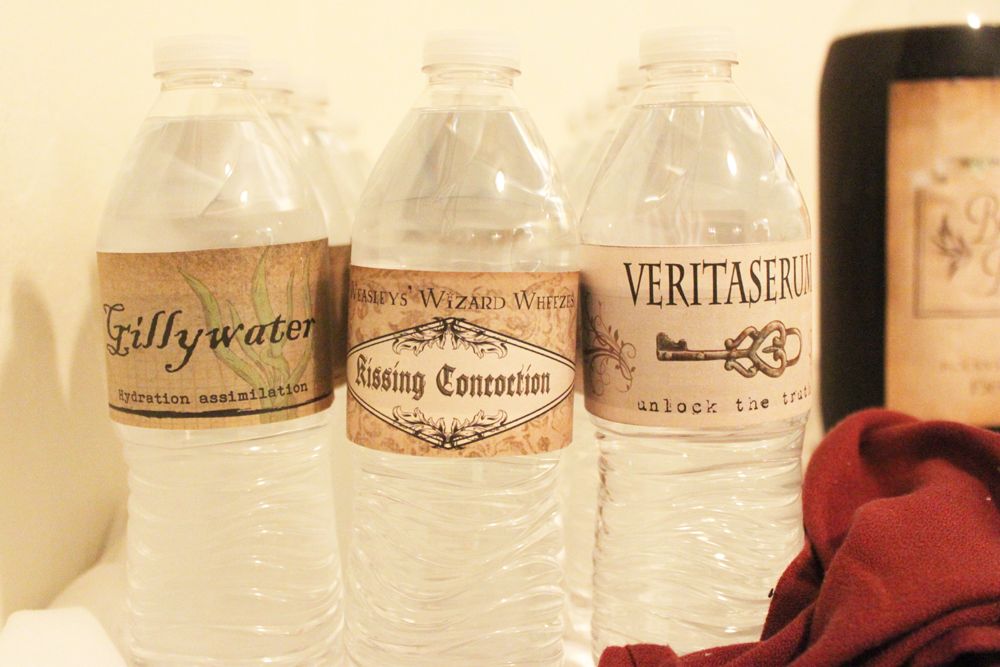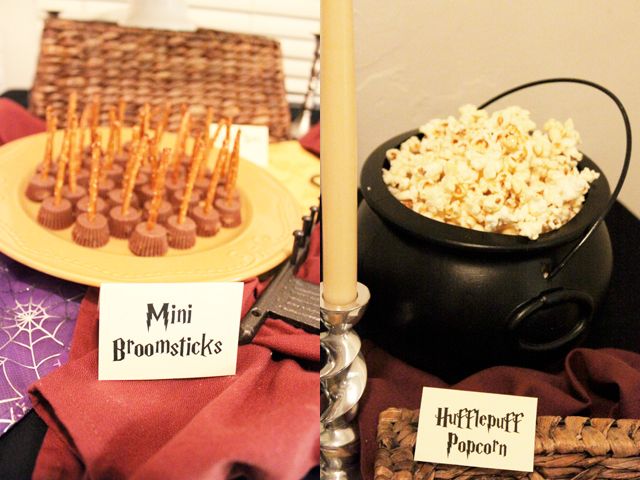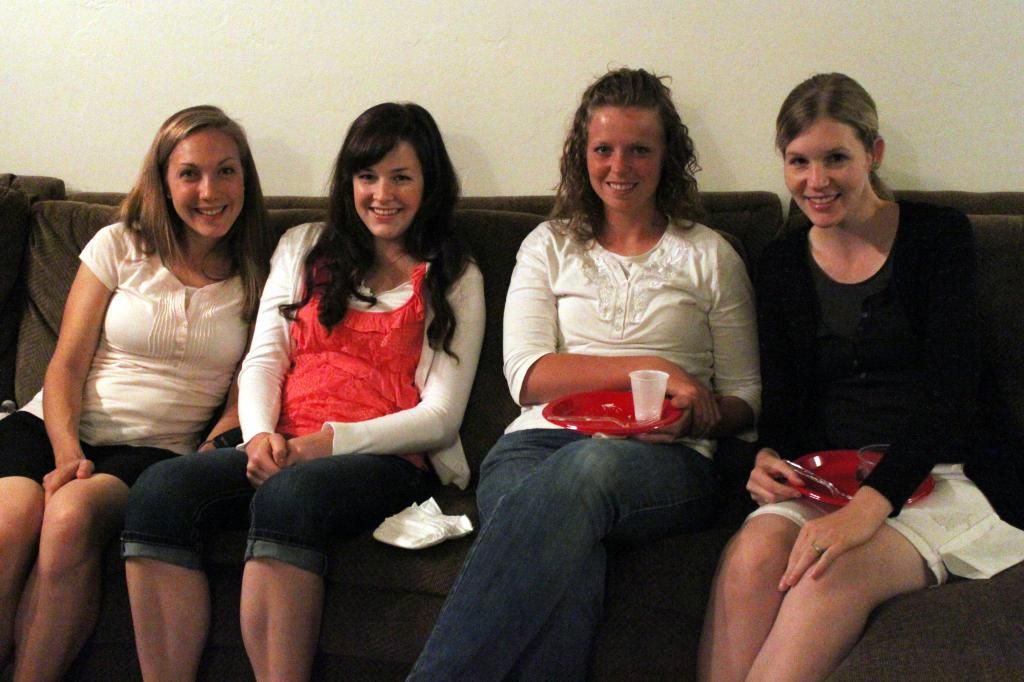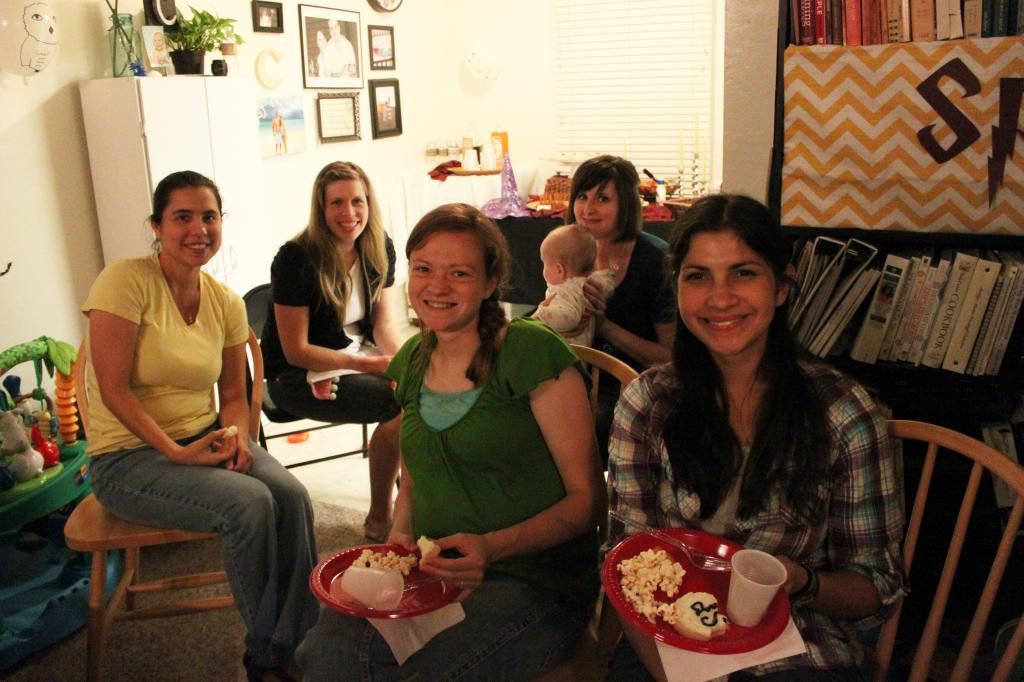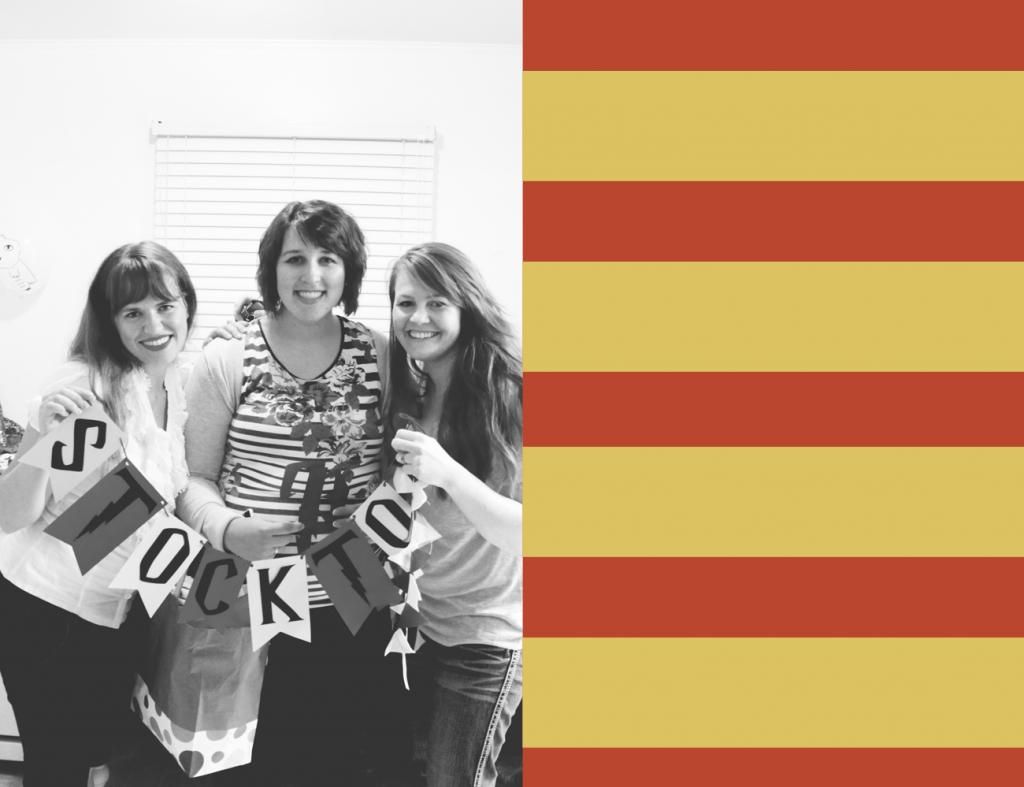 we had so much fun throwing this together.
all the food and drinks were brought by other friends which took SOOO much pressure off me to focus on decorations and a clean house.
THANK YOU FRIENDS!
my co-hostess brought all the fun/pretty baskets, tablecloths, and platters for food plus those awesome HP cookies.
and multiple neighbors were constantly bombarded with my texts like do you have a cauldron? do you have the harry potter books? do you have tall candlesticks/holders? do you have a witch's hat? do you have any HP type decorations?
oh AND my wonderful next door neighbor used her
silhouette
to cut out the harry potter letters and bats,
saved me so much time!
and shout out to casey for helping keep my sink clean the day before and day of :)
happy baby time jessie, can't wait to meet stockton!