oh my heck!
can you believe january is gone and february has come?!?!
we were walking to school yesterday, and were gawking over the fact that we've FINISHED 1 month of our last semester already!
wowza.
this is my last ode to january 2012 in provo, ut.
(cue 1 tear trickling down face).

1. 1st ski trips of the season: some awesome days (remarkably with what little snow there is) and some terrible ones (not surprisingly, again, cue large goose egg bruise on both knees from sheets of pebbled ice)
2. finished my 1st project in sewing class: pajama pants!! (mom, aren't you proud!?). sewing class is awesome.
3. lots of toast with butter, sliced avocado, all sprinkled with a little salt: yummo.
4. the first time we ever cooked salmon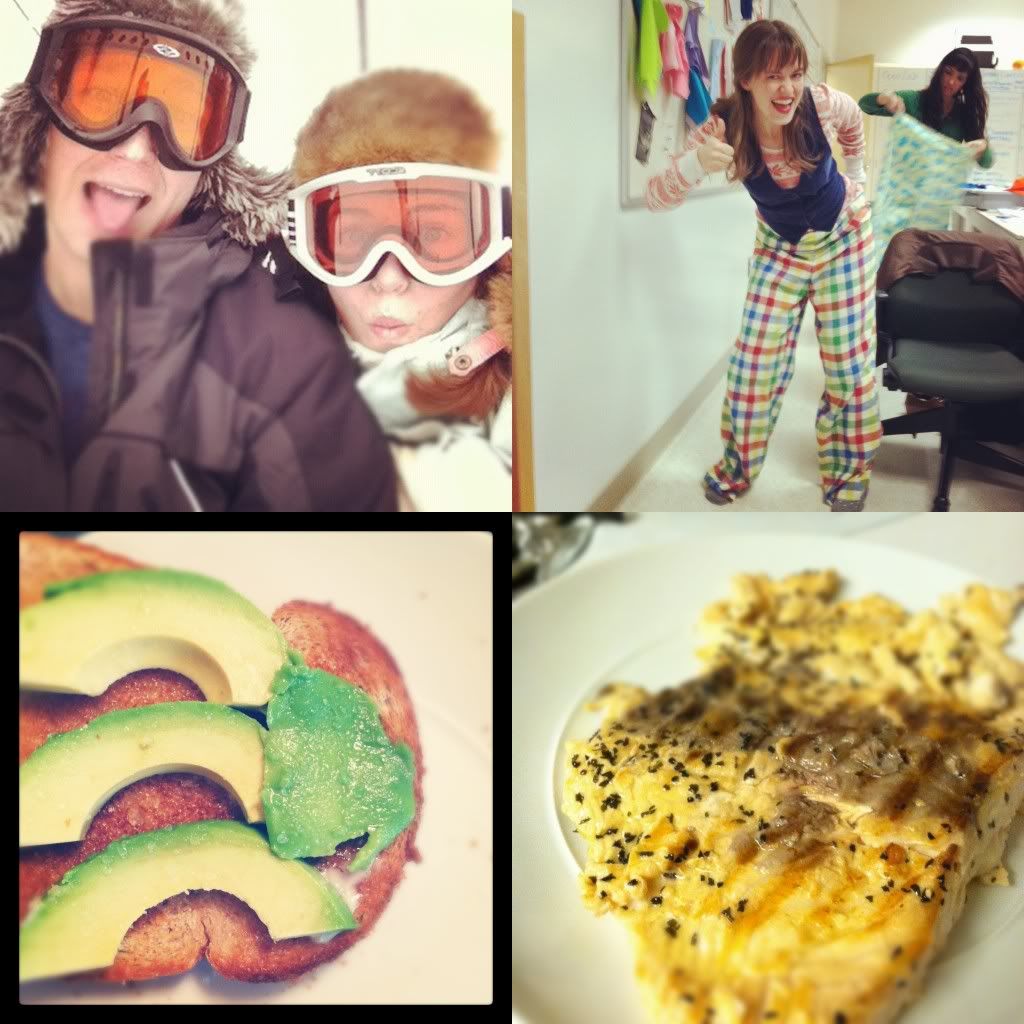 5. Meli dog. you only feed my need of wanting my own dog. thanks for being the best dog ever. don't ever die.
6. seeing tristan, lots. love that cute boy.
7. cousin/friend get together at Suz's.
8. mission friend get together where we all were laughing for hours straight. great group of boys, and a great group of girls those guys picked
(tim and kelly, yay for moving back to utah!
andy and kylie, flipping funny stories.
brock and emily, you two are perfect, get married, k?).
usually when you get together with other couples it's bc the wife thinks they would be a fun couple and the husband agrees.
usually the wives end up being great friends and easy to talk to and sometimes the husbands just don't mesh.
where in this situation, the guys brought everyone together and had all these happy memories with one another, and the girls just fit (like most girls always do).
twas great.
8 peeps around our small table is THE MAX, but it works!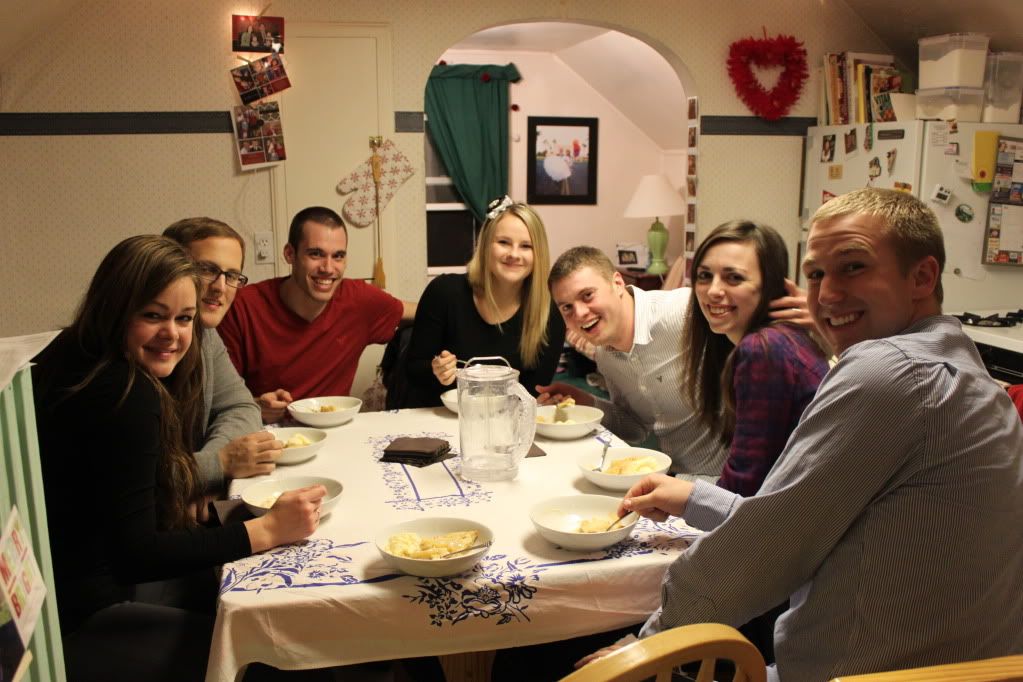 9. little snow.
10. tons of cheap blueberries. ate those suckers like candy
11. watching debates, lots of them, GO MITT!!!!!
12. relief society super saturday which included a crepe class from the awful waffle woman herself!
what february will bring us:
1. casey's birthday!
2. valentine's day
3. cousin sleepover
4. snowshoeing
5. more skiing
6. game nights
7. the last month of scott and megan in utah :(
8. leap day!!!