#10: do a temple square saturday
we attempted to also do #14: a session in the SLC temple,
but alas, it was closed 3 weeks for cleaning.
boo for closed temples
yay for clean temples.
the only good thing about not getting to actually go into the temple was that it gave us an extra 2 and a half hours to do temple square activities!
1.we visited a visitor's center about the SLC temple
2. we went to the Joseph Smith Memorial Building and watched a beautiful new movie on Joseph Smith and the Restoration.
3. we went to the Lion House for lunch and saw lots of fun people we knew,
namely the giffords and my SILs dad, we see him in the most random places!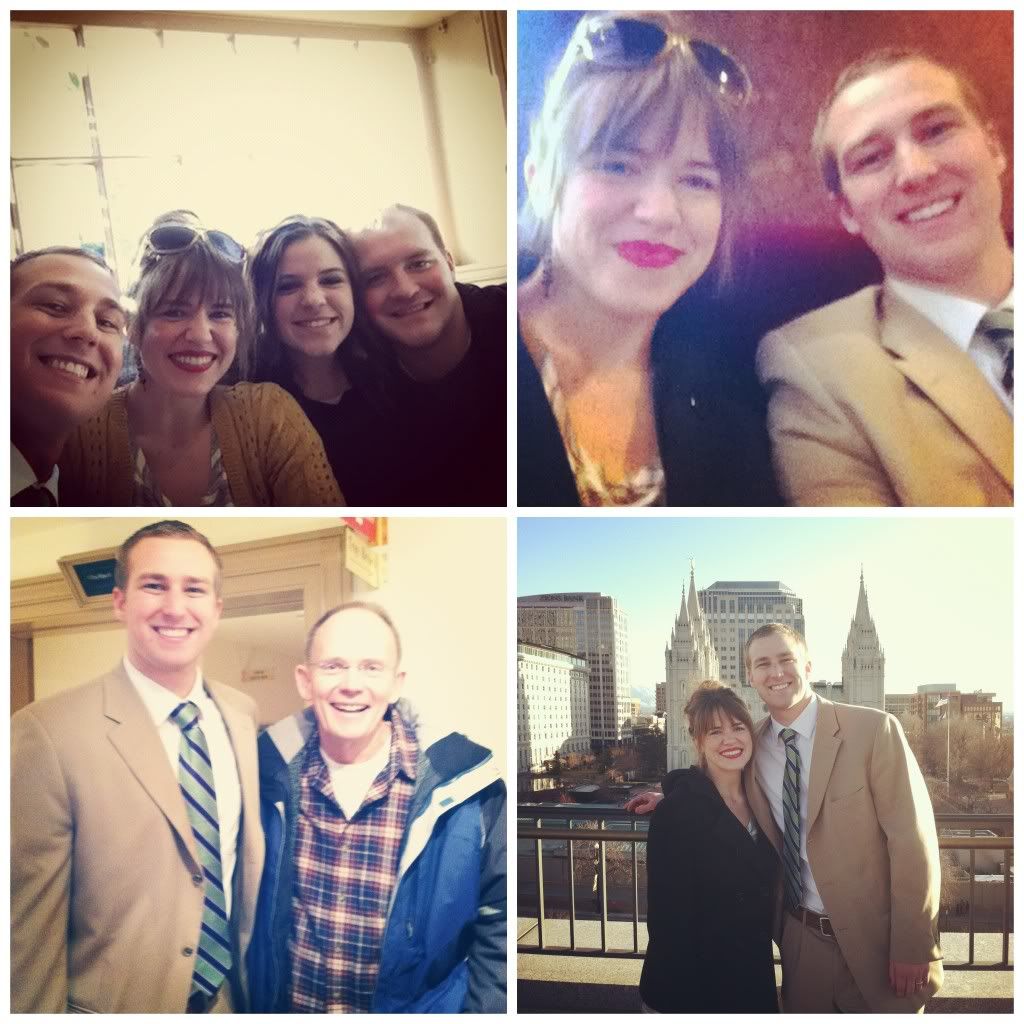 4. we went to the beehive house next door. the house the prophet brigham young called home.
5. we walked around temple square without throngs of others being around.
6. we went inside the old tabernacle building (can't believe conference used to be held in that SMALL place!)
7. we took a tour of the LDS conference center including the green roof atop, that building was divinely inspired.
and boy were our feet sore and tired afterwards!

we will be heading back once more before graduation to finish our visit off!