this is my 2nd year i've made our "family photo albums" from
MyPublisher
and am so happy with the result!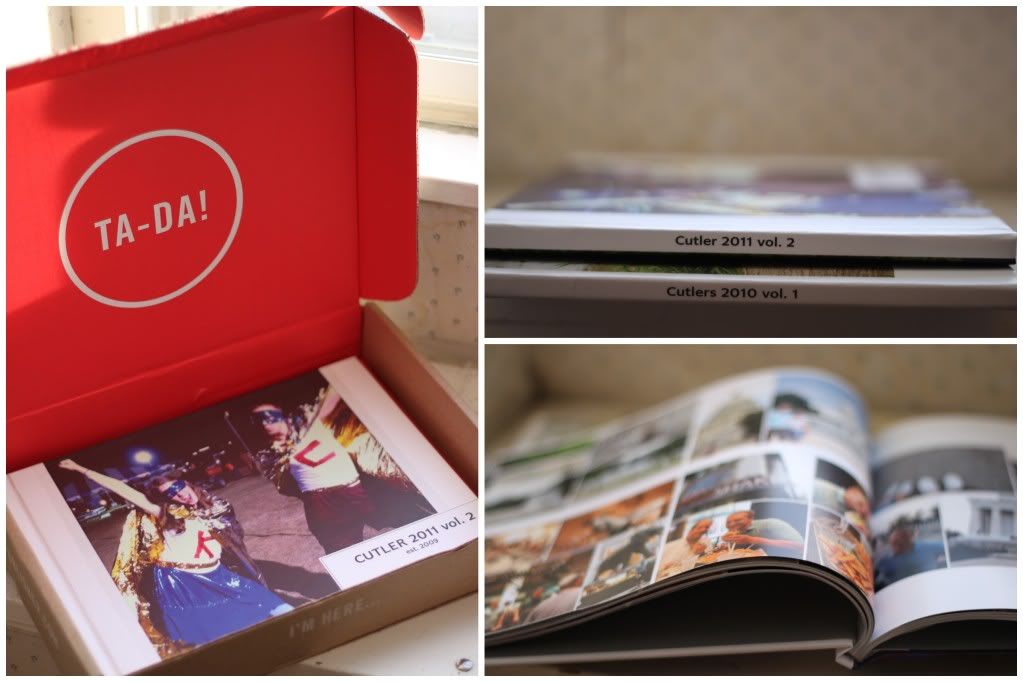 the quality is absolutely wonderful.
i love the layouts and options.
i really do just love it all!
at the beginning of each year they have this smokin' deal for their 100 page photo albums,
i put mine together pretty quick (blogging about your life and making collages before for those posts made it a zip).
we were so excited to get it.
we sat down and flipped through the pages reminiscing over the past year's events:
oh, that was so fun!
oh my gosh, remember when you did that?!
i loved that trip.
i love that picture.
oh, i miss them.
those were all very common phrases, but so true!
making the album is like making a present for yourself, and then they wrap it for you and you get to open it!
it's the best!
i don't do writing in the books,
i may go back and add in my own cute stickies/notes and stuff about events later,
but for now, i like the crispness of the photos on white.
SO,
if you're wanting to make yourself an album,
they rock.
(plus, is you sign up with them and say cutlercoupon referred you, i get a $20 credit to my account which would be cool too, but not necessary :)
for your own comparison sake if you order from them,
i paid $45, i think, with shipping, for a 100 page, high quality book,
again, that's a crazy awesome deal, so if you get close to that #, do it,