we had the most wonderful ski day yesterday.
oh my heck, after skiing up there for one day, casey and i were yelling/asking ourselves why we don't have season passes up there?????
holy hannah, talk about 10 bajillion times better skiing than sundance.
it was incredible.
it was a legit ski resort, it had this whole village at the bottom with shopping and nice restaurants.
the actually skiing was crazy expansive.
we pretty much never went up the same lifts twice the place was so big.
the runs were awesome with dang good snow for how little snow we have gotten this season.
we were in heaven.
and what made it best, was the COMPANY!
some family members of casey's came down from montana!
they had whole week of skiing in park city and we got to join them for a day.
all 4 kids were totally awesome skiers, even little 7 year old kayla rocked it out there,
i was amazed.
and having a big group go skiing together,
where everyone is good,
and sticks together,
was just so spectacular.
we loved every moment.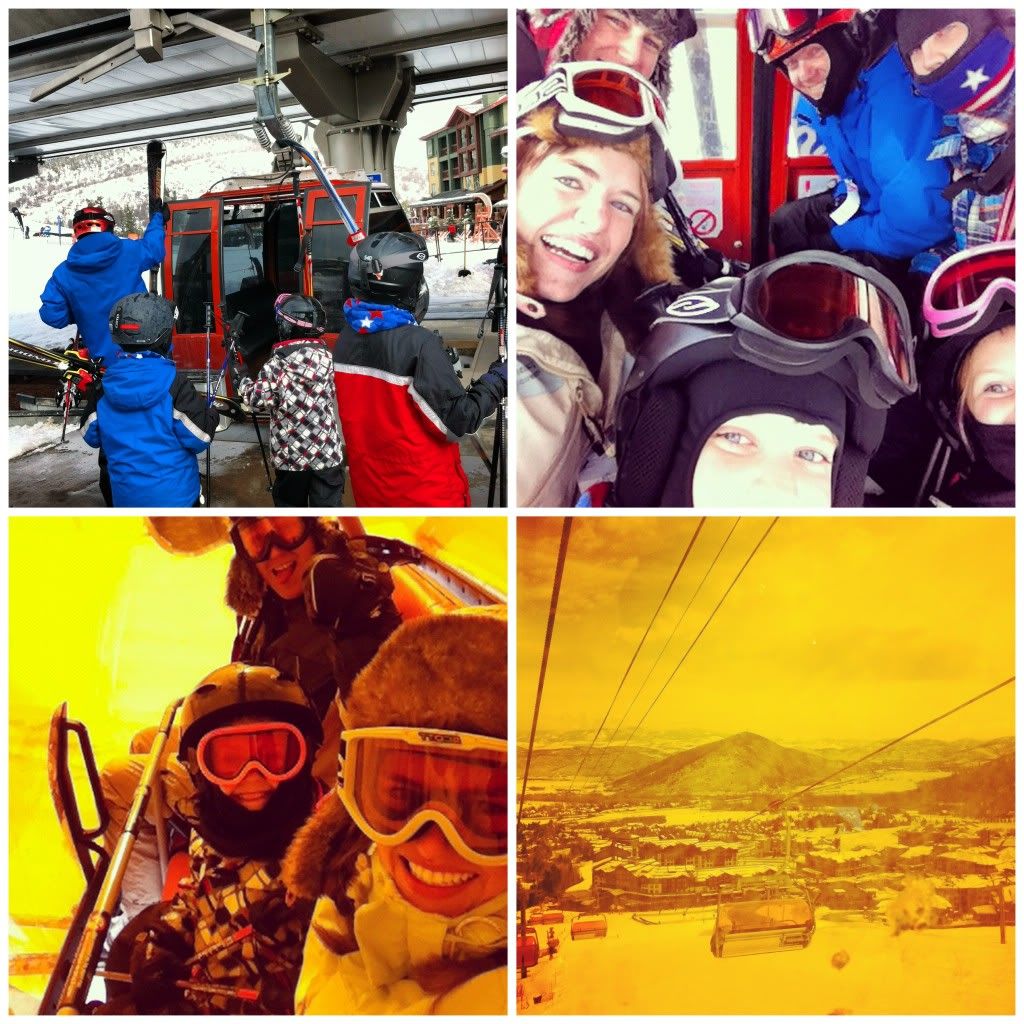 let me tell you something crazy.
there was one lift that had SEAT WARMERS!!!
SEAT WARMERS on a ski lift!
haha, we were laughing bc we couldn't believe it.
they also had this bubble type thing that came over you so you got nice and toasty inside.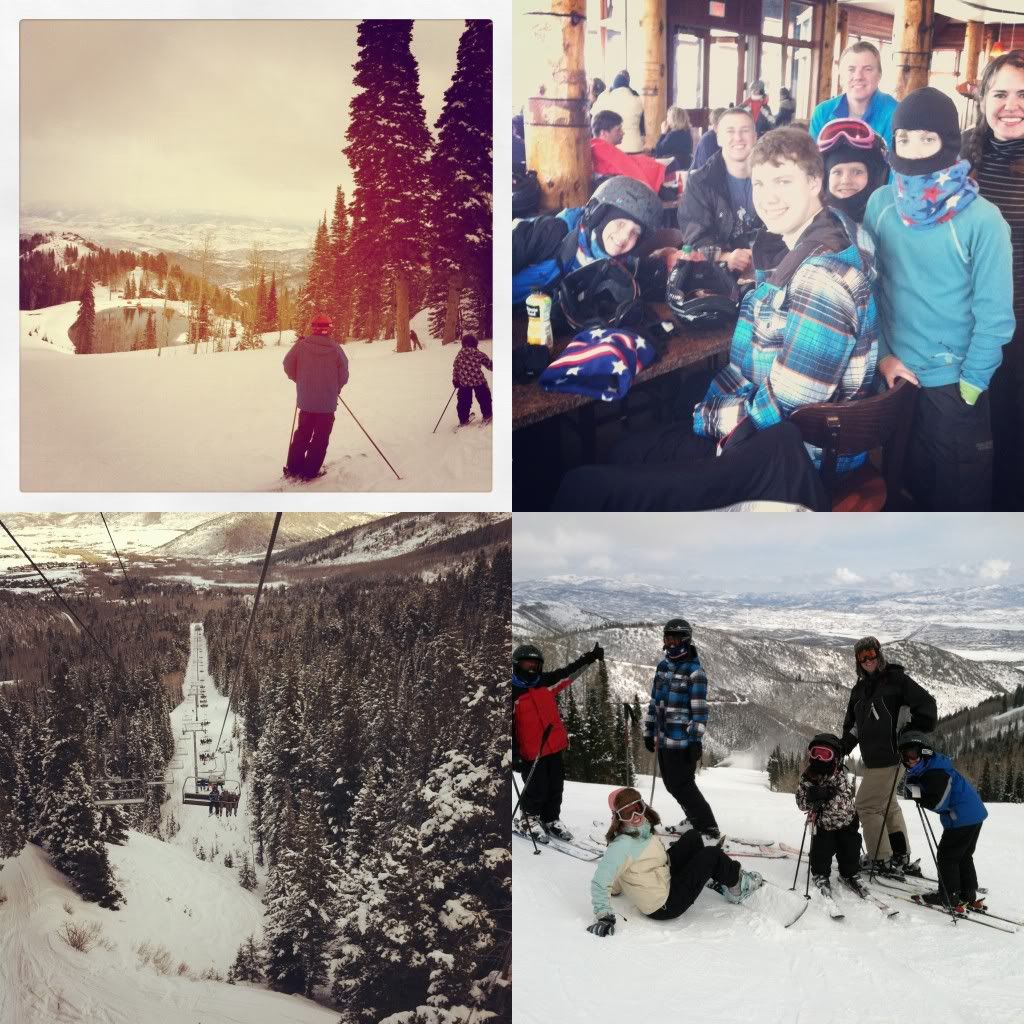 above:
bottom left: bryce was SQUISHED with 2 other random kids on a ski lift due to how the chair worked, funniest thing ever looking back at him.
bottom right: one of these isn't like the others...not gonna lie, that day i wished i was skiing so i wasn't the only boarder, ha!

we seriously had the best time together.
family makes everything better.
we loved every minute.
a GINORMOUS thanks to Kert and Catherine for inviting us to go up with them.
tip: if you come to utah to ski, spend the extra money and get your bum up to
the canyons
.
worth every penny.
after a LONG awesome day of skiing,
we went back to their little condo, had a yummy dinner, and just talked with the family
so wonderful to hear all their stories of med school and family times.
so much for us to look forward to still in that area!
such a loving family.
we are very lucky to call them thus:)