i'm trying to work harder on taking pictures of the every day little things.
that's what life is about, right?
lots of little things that make big things about your life, eh?
here we go:
1. thank you notes with annalee actually writing words on it. cue melted heart.
2. looking outside of church to see snow finally.
3.walking to school and hating this intersection. always busy.
4. just in class trying to entertain myself...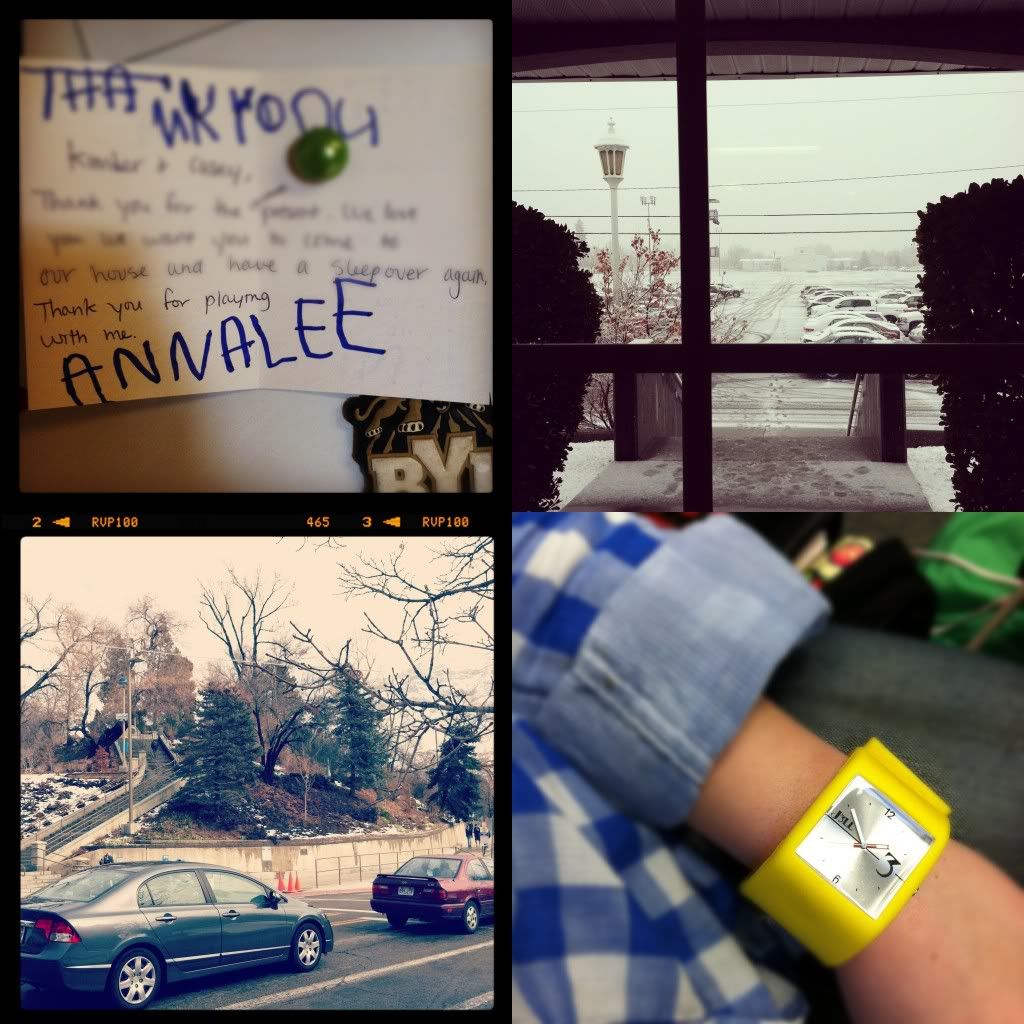 1. walking to school and seeing a car filled with balloons, happy times.
2. learning that it's pretty much just been the new apostles that went to BYU, whaaaaaa!?!?!
3. sleeping during work...
4. waiting (no clue for what)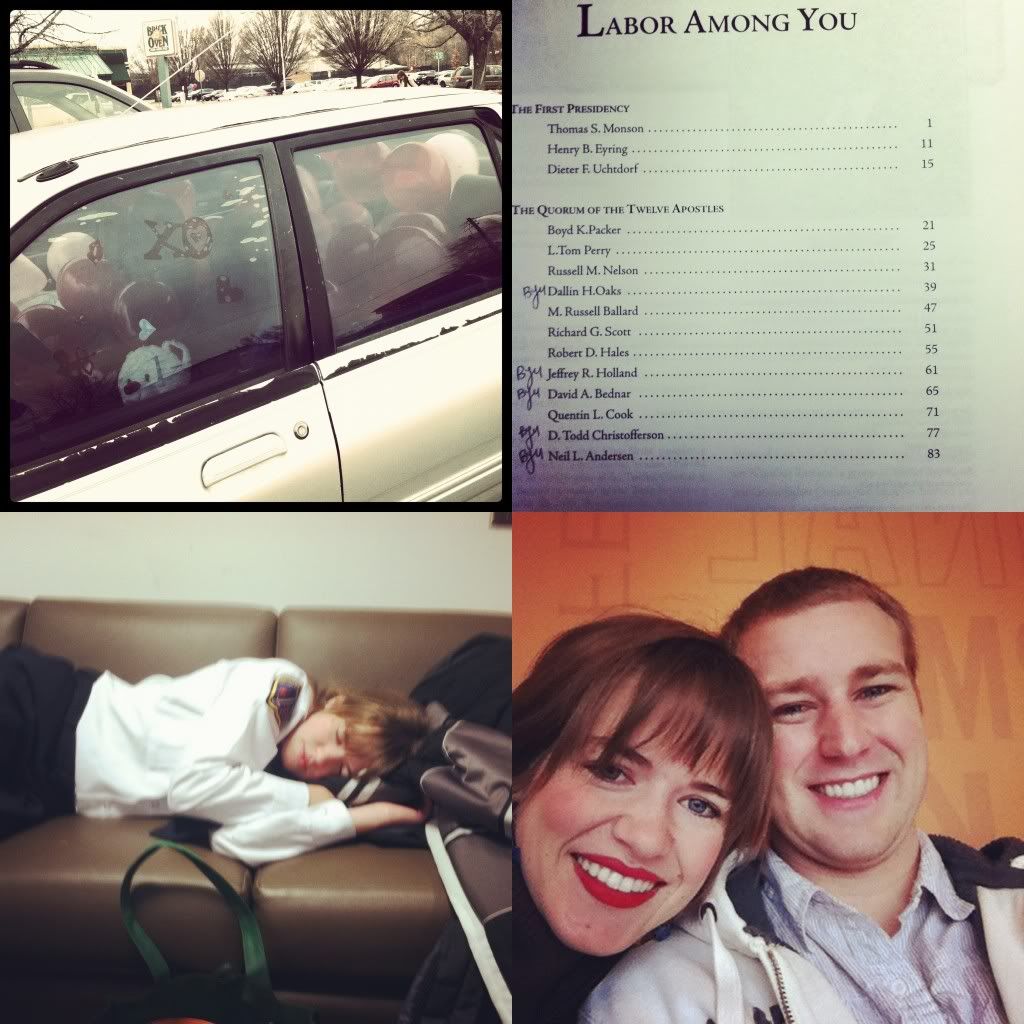 1. tristan. self explanatory. but babysitting baby gangster rocks.
2. casey and tristan, this picture makes me smile lots.
3. tristan is gonna be a body builder, how can a 15 month old lift 5 pound weights?! he totally did.
4. facetiming with phoebe and annalee. always so funny. phoebs is always asking "cahsee?" she loves males.
1. birthday freebie: buffalo wild wings
2. birthday freebie: red robin.
3. birthday freebie chile's chips and queso
4. birthday freebie: chile's AMAZING brownie sundae, probably the best we've ever had!!!