The week after school we took a quick little trip over to Nauvoo, IL. Nauvoo is a place with lots of rich, deep church history for members of the LDS church. The church has reconstructed a bunch of buildings there and just made it really fun place for families to learn all about the history of church. We got in in the super late afternoon one day, saw a tony little music show, walked around their country fair area and then saw the Nauvoo pageant that night. They did such a wonderful job with the production of it all. Maxson did ok during it, near the end we just had to switch out with Maxson so he could run around. We really loved finally getting to go watch the pageant
(I've officially now seen all the church pageant productions!)
And to my surprise we were having camera card issues!!!! We got there and it wouldn't read the card we scrounged up! (Maxson lost the main one I use days before). It was great not having to lug that behemoth thing of camera around for this adventure, a nice break from needing to take pictures of everything. But I did miss having the end result of all the nice pictures. Luckily for us we did have our phones for pictures and that's what matters most!
Nauvoo temple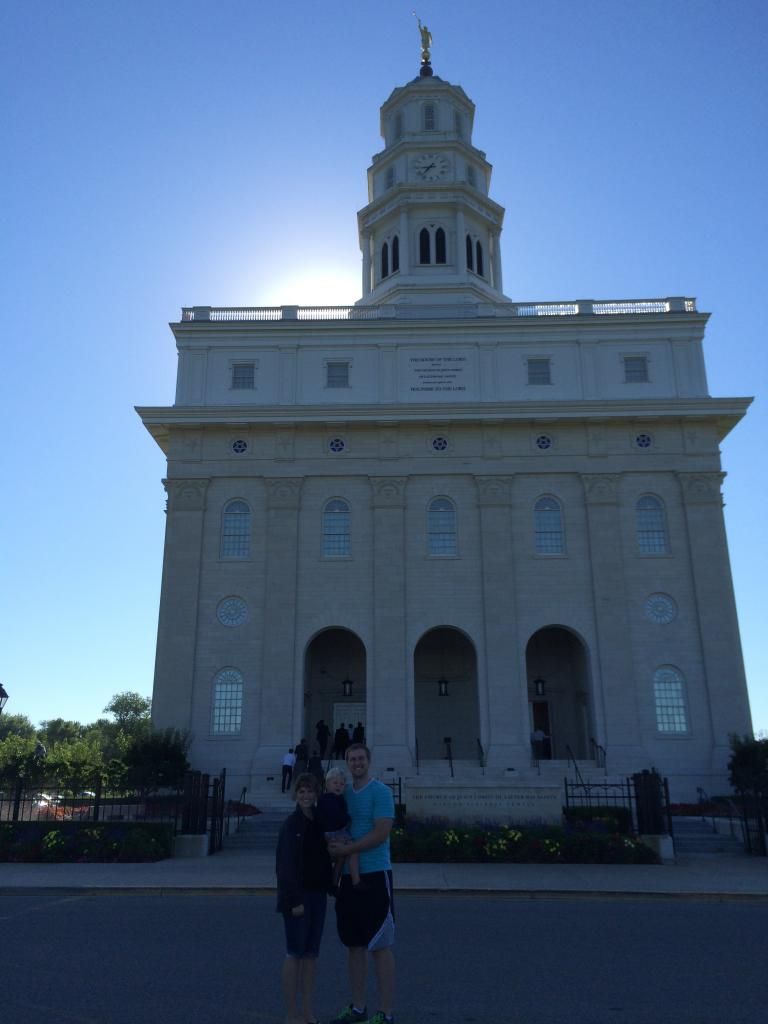 b. Casey walked with Maxson in the children's parade
c. children's parade again
d. wagon ride around old nauvoo. maxson was enamored by those huge horses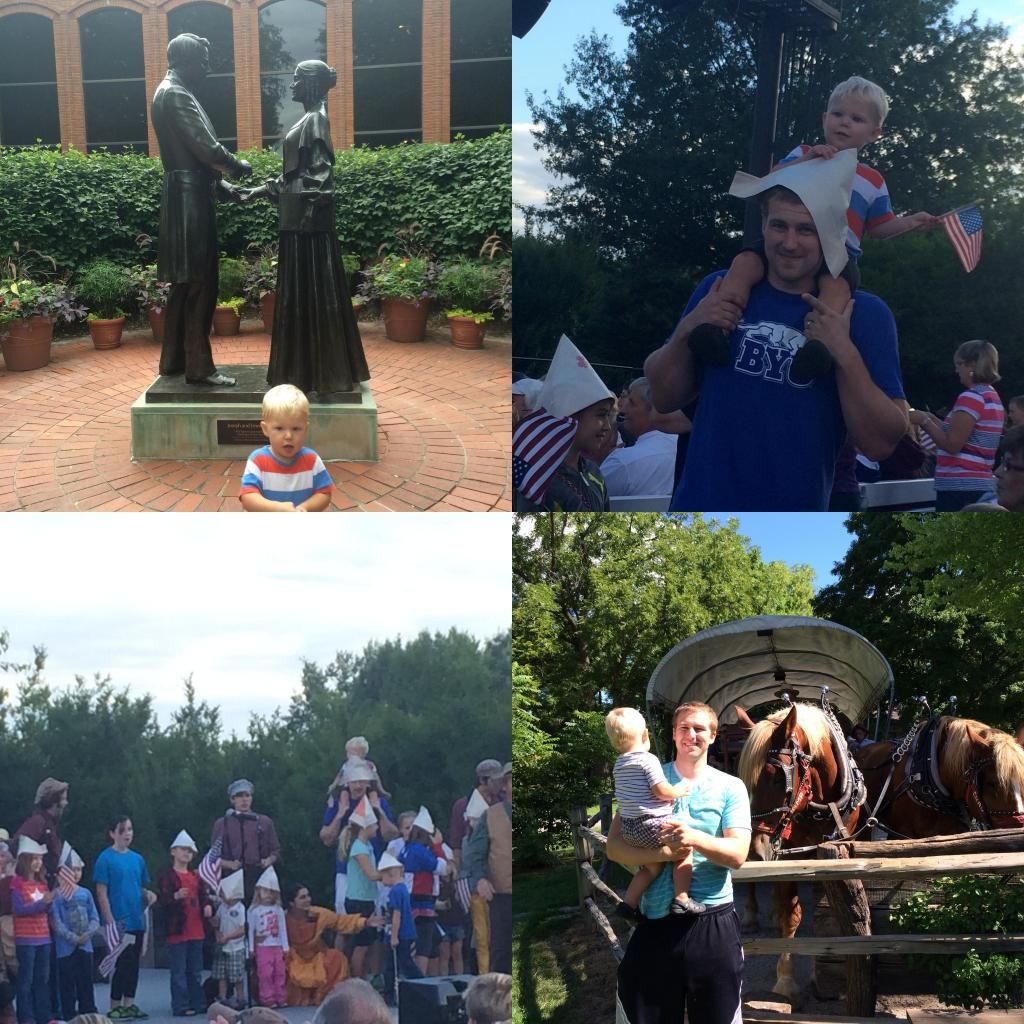 a.-c. Thanks goodness for this kids station. It was the only area where we could finally enjoy some of the activities they offered without having to stop Maxson from touching everything and running everywhere. He was at such a hard age for visiting Nauvoo, just so active and busy but you couldn't quite be in that setting. So we were ever so grateful for this kids games area.
d. He FINALLY fell asleep after the kids game stuff and we were able to enjoy a couple of the house tours without chasing after him, glories.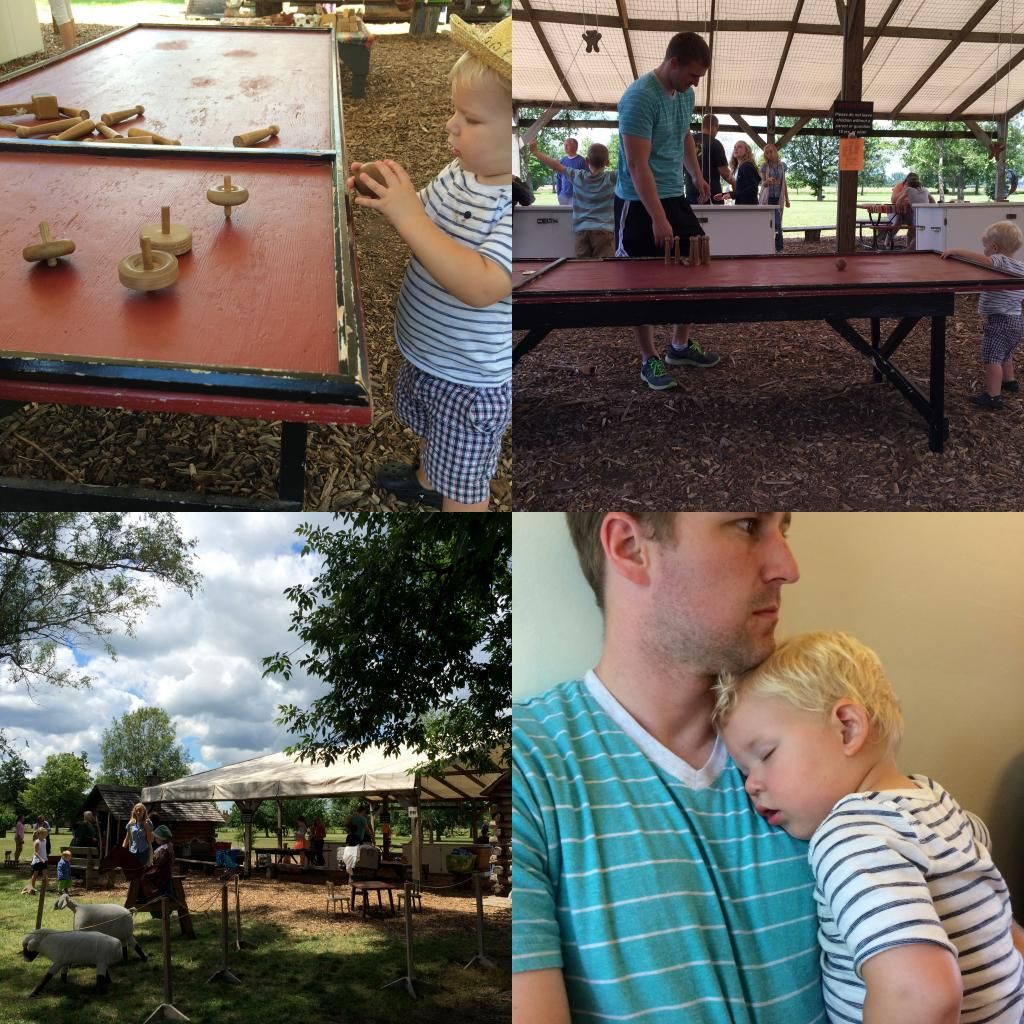 a.-c. Definitely a favorites of Maxson's was the blacksmith shop. The loud banging was right up his ally. The fire also got too hot and started throwing out sparks like a sparkler, which was fun.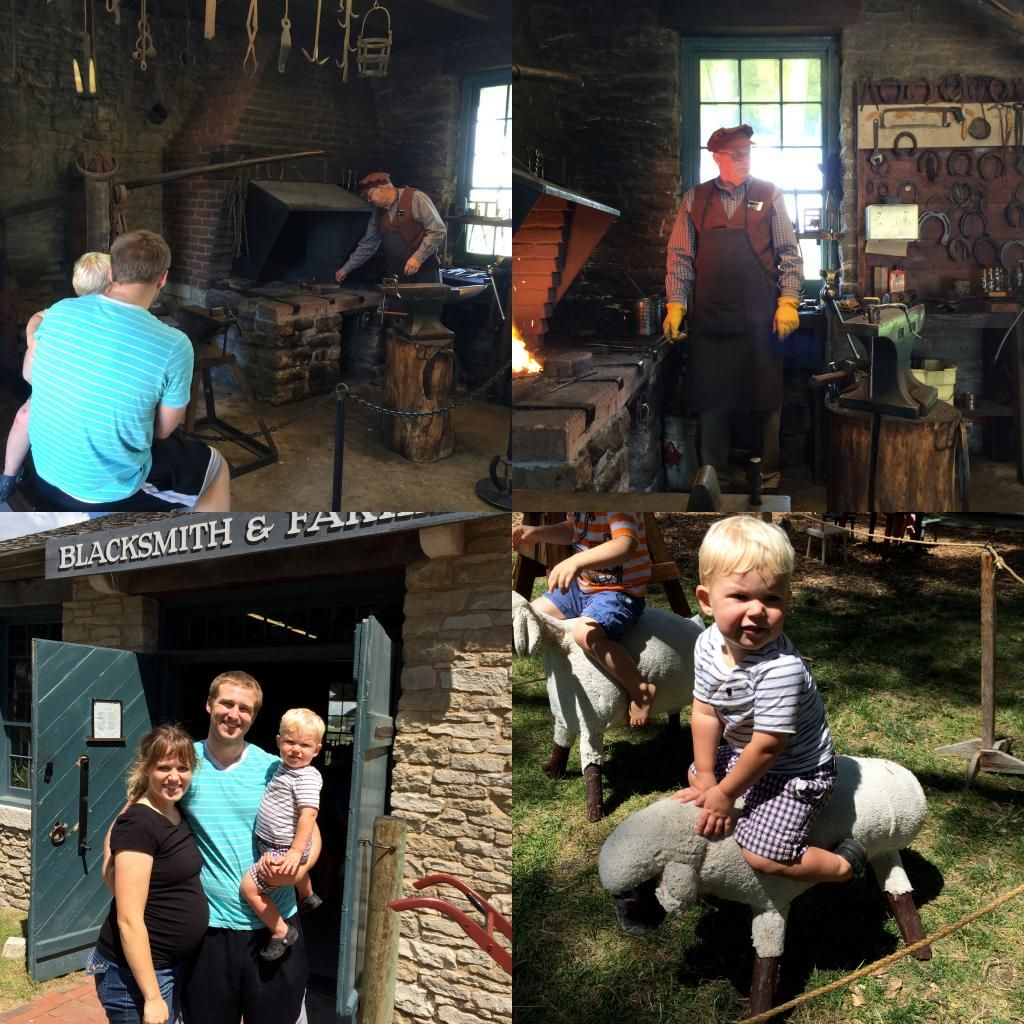 a.-b. We finished the Nauvoo area with a visit to Wilford Woodruff's home. An original home in the area. He's my 3rd great grandpa so it was special to me!
c.-d. We then drove the 30 minutes to Carthage to visit Carthage jail where the Prophet Joseph Smith was killed. What a sacred building. It was amazing to be there and see it all. The stories of the past are so richly with the filled the spirit.
I am so grateful for all the effort time and money the church has put into this history site to remind people of the stories and sacrifices of the Saints in the early days of the church. There were SOOOOO many wonderful senior missionaries making that place function so smoothly and then the sister missionaries and summer performer missionaries were so beyond awesome too. Can't wait to take my family back when we all my kids are older!