onto arizona.
i find myself taking more pictures when i'm outside,
and because we're often outside in arizona, there's always more pictures i think.

the plane ride!
a. maxson really did do great.
the first ride casey was with me and helped a lot with maxson and gave me confidence that i could do it by myself next time.
b. casey watched batman while maxson slept but after that it was baby team tagging from there.
c. caught the husband doing a little nose digging...
d. the flight to utah by myself: there were lots of empty spots so he got to sleep next to me in his carseat!
a. a swimmin!
b. a swim watchin in the shade
c. asphalt cracks filled with flowers
d. we did lots of walking around the neighborhood there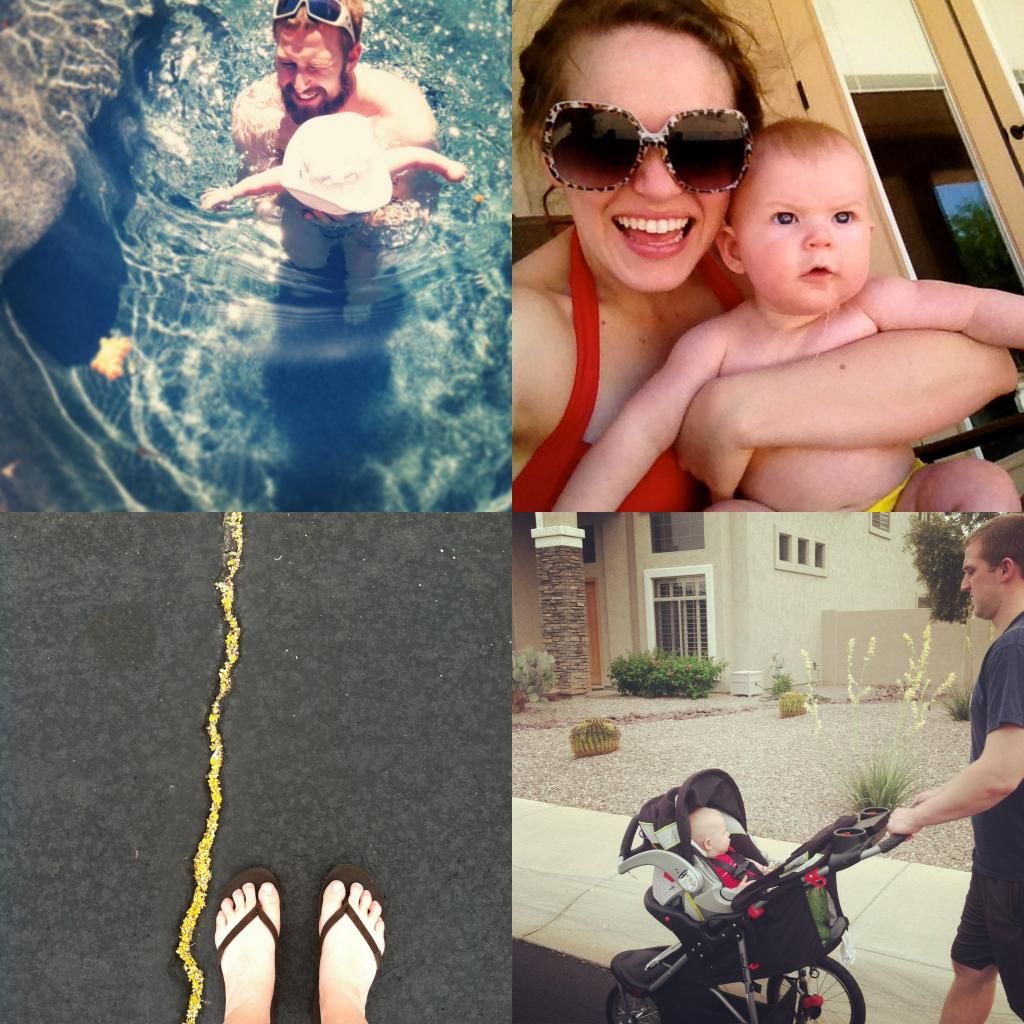 a. cousin play time
b. trying to figure out the hot weather swaddling thing, ended up just having to ditch the swaddle, let him fall asleep on us, and carefully switch him to a bed or pack n play on his stomach where he would sleep for a reasonably long time in comparison to when we swaddled him!
c. baby rolls
d. the early morning alarm
a. watching annalee's dance recital with phoebe
b. annalee after her dance recital. i don't exaggerate one bit when i say she was the star of her performance (and the whole night) she got out there and knew the whole dance perfectly and confidently looked at the audience! she was a BOSS
c./d. we took her out to bahama bucks afterward to celebrate
she kept telling me this was the best night in her whole entire life, made my heart melt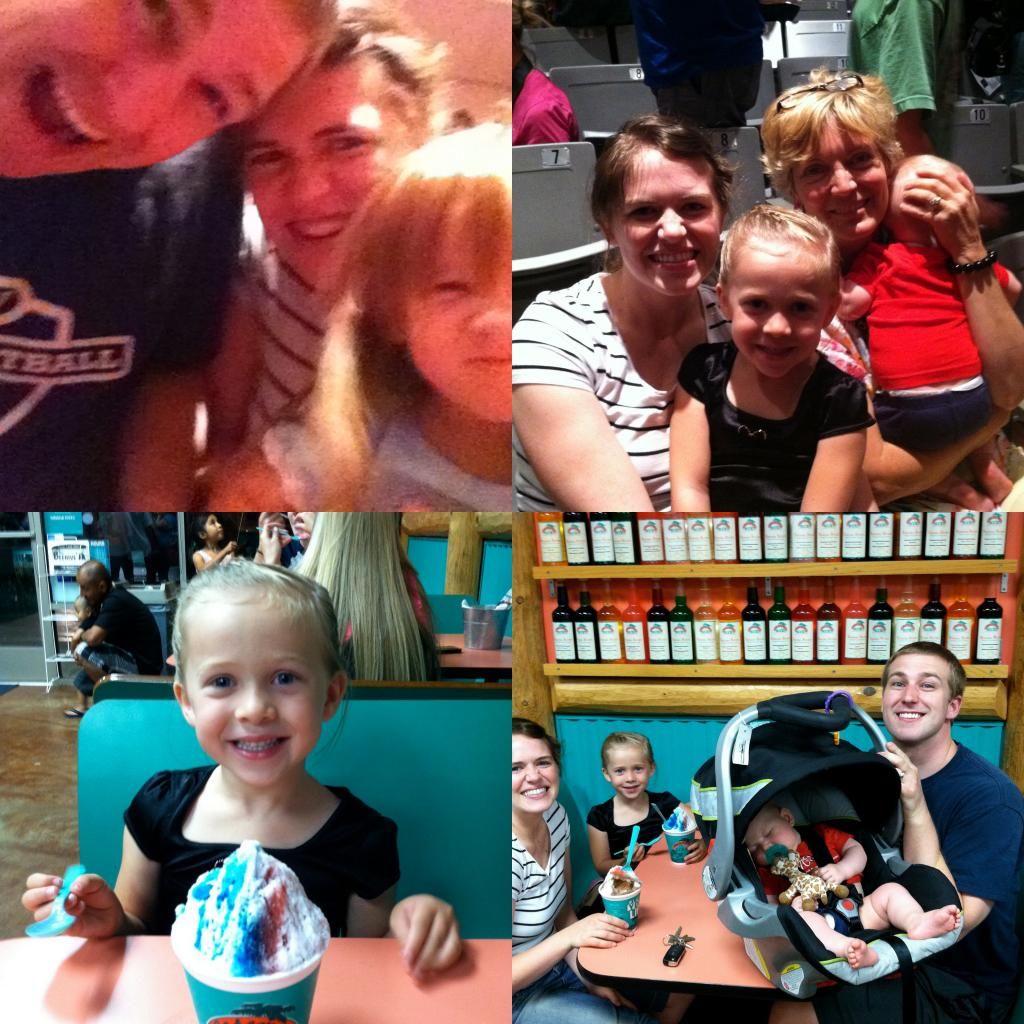 a. WATERMELON SEASON. makes me so happy!
b. maxson loved it too!
c. had to have us some artichoke while there, it's a woodruff special/special dinner staple
d. on my last day in arizona my mom and i went to tia rosas together and it made me so happy. i think salmon tacos may be on my list of top 5 favorite foods in life
a./b. getting my hair did by the famous brandi
c./d. bike riding with grannnnnnnnnny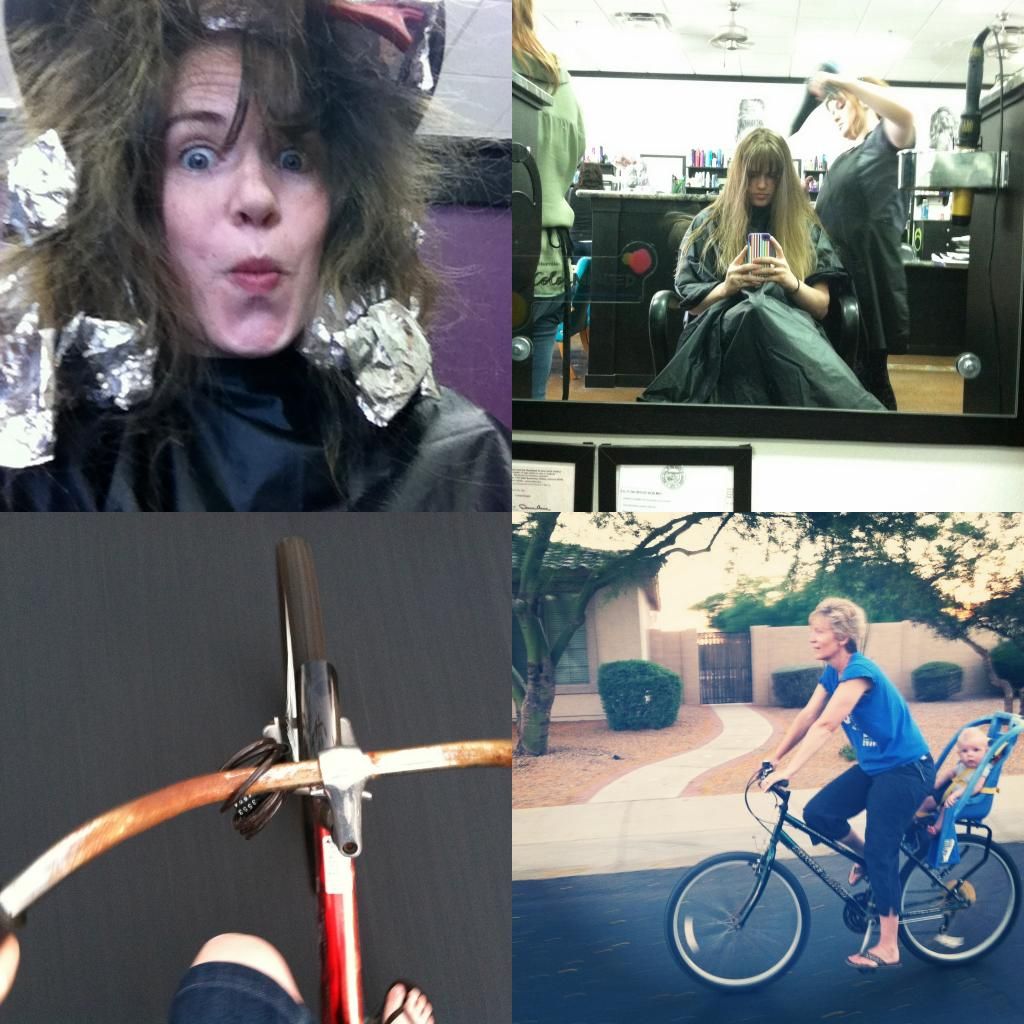 a./b. baby-man-play-date with mr oliver! this is brandi's little boy, 1 week older than max, they were adorable together, same size, same stage in life, same cuteness.
differences: oliver smiles when you just look at him and he has a much bigger head than max
c. moonlight walking with granny by the pool
d. papa pushed maxson around in the car and although my inner mama scare thought the whole time "don't let him slip through!" he loved it, he held onto the steering wheel tight, balanced perfectly, and papa pushed him around everywhere. inside i loved it
a. baby snuggles
b. the chubby evolett
c. walking
d. tasting a lemon! he kept a sour face the whole time but kept licking, so odd...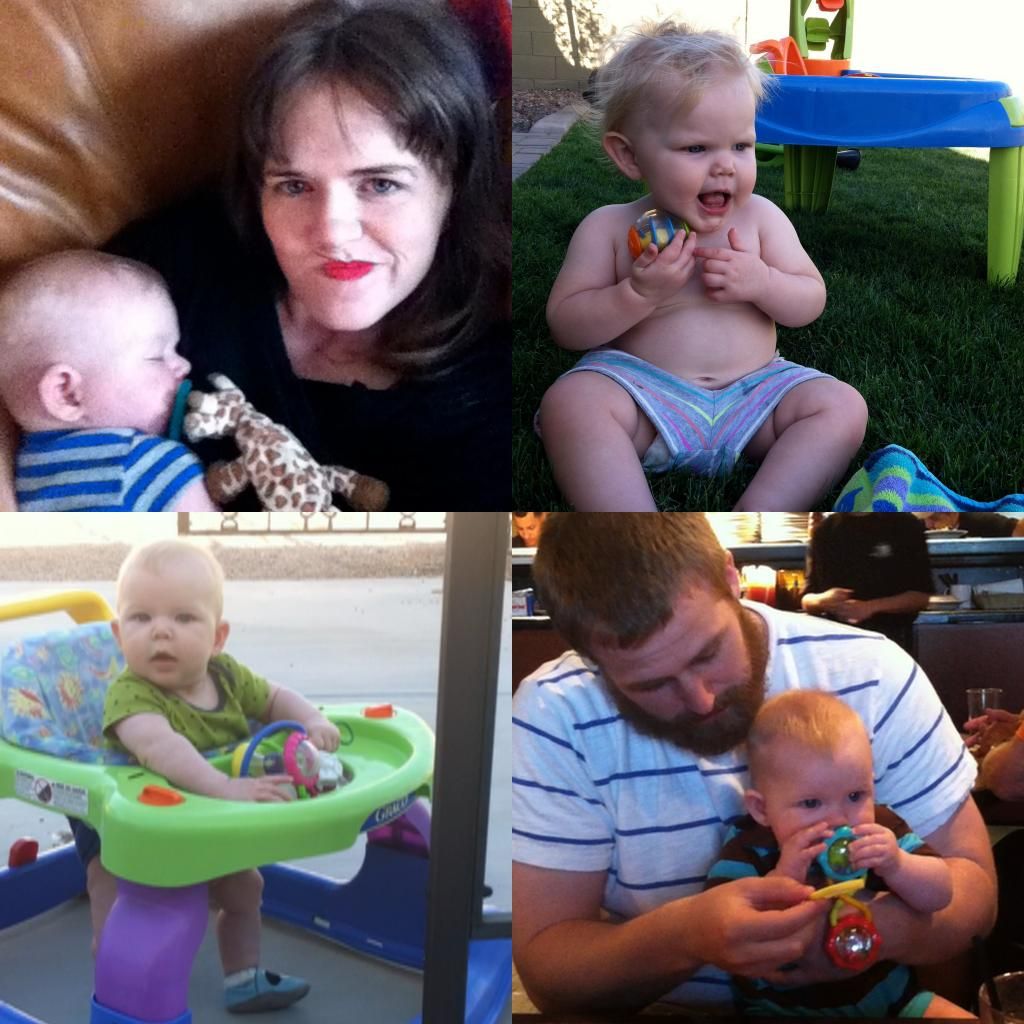 we also went to a diamondbacks game with my brother logan while there!
maxson loved being by so many people and new things.
and casey loved that members of his fantasy baseball league was there in real life