with this trip to bahama bucks we
knew
we wanted to get baby maxson to try it out!
the first time we went he was asleep the whole time, so we'll count this as his first REAL bahama bucks experience.
he could have cared less about the whole excursion but we loved taking him there with the little girls.
annalee and phoebe always look forward to going to bahama bucks when we come to town, it's the fun thing they get to do specially because of us.
but here's maxson's first little taste of the goodness!
i believe i let him taste watermelon.
if you can't see the video on the blog, go
here
to watch it on vimeo
Maxson's 1st bahama bucks
teehee, we thought it was funny :)
a. doesn't casey look natural with 3 kids?
b. maxson can't decide which color he wants...
c. blue is the best because it leaves lots of great stains all over children's teeth, tongues, mouth, and clothes. i.e.: phoebe
d. not so sure about the cold stuff.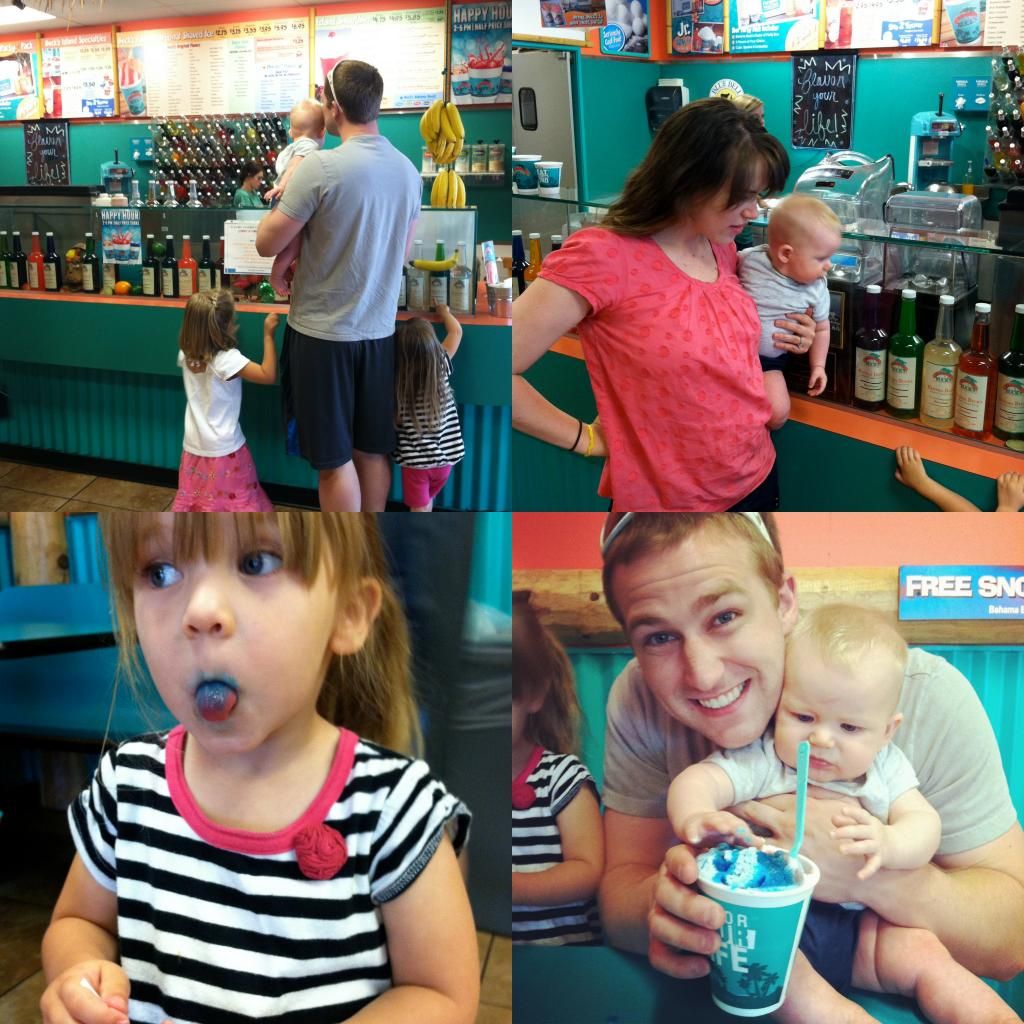 a. sample cups holding over the chillins
b. bahama bucksing
c. a taste here, a taste there
d. on the way home, casey squished himself between 2 carseats in the back of the mini van to keep maxson happy while entertaining phoebe and annalee, he's a keeper