so last saturday, mr maxson turned 6 months old!
whaaaaaaaaaat? a whole year???????
yes, i know, absurd.
and because we're first time parents, we celebrated with half birthday cake for him.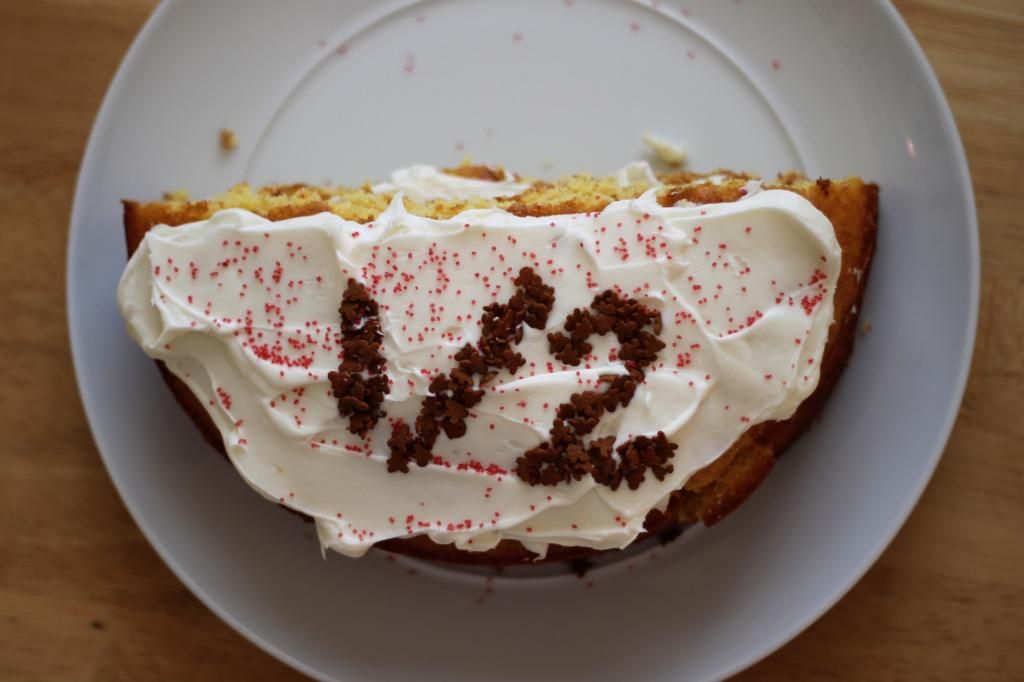 if it had been up to casey, maxson probably would have gotten to actually taste the frosting, but no, the mama was around and that got shot down real quick, touching the frosting was good enough in my book.
baby steps to the 1 year cake smash, baby steps.

so the cake ended up being just more yummy sweets for casey and i to eat.

ps- this was the first day of maxson's ultra crabby/moaniness and this was the only picture he wasn't crying,
poor baby.
hopefully he can return to happy max soon so we can get some 6 month pictures!