casey took his last test the morning of thursday, dec 18 and after packing up we drove straight to wyoming. maxson did pretty darn good, i'm so grateful for a happy, content baby. a few things went wrong during our journey though. 1) we locked the keys out of the car, bummer 2) i took a wrong fork and added somewhere between 30-60 min onto our time. fun times, fun times. we made it to wyoming late late in the night and maxson WOULD NOT GO TO SLEEP. he was in our room. i knew he was tired but being in the same room as us was not cutting it for him, we worked for nearly an hour at it. we finally decided to bring the pack n play down stairs to the office so he could cry a little to go to sleep and not wake up the rest of the house. i was laughing hysterically as casey banged the pack n play into every wall and corner on the way downstairs, making so much noise. at 2:30 am we closed the door and maxson fell asleep quickly. low and behold i woke up at 7 am to loud banging. i go downstairs to find out who that person is and encourage them to stop so maxson can keep sleeping. come to find out, maxson had already woken up, so casey's mom went in to get him and learned that the door was locked and they had no key for it and was unable to pick the lock. the banging was nanette literally banging the side of the door frame off to get through the door. maxson was so sad and scared when we finally got to him, poor baby.
we stayed in wyoming a day and half getting to join in the celebration of grammie cutler and karlee's birthdays at their locally beloved mexican restaurant: don pedro's. for 4 years all i've heard is the cutler family rave about this place so i had high expectations. luckily, it did not disappoint and the food was great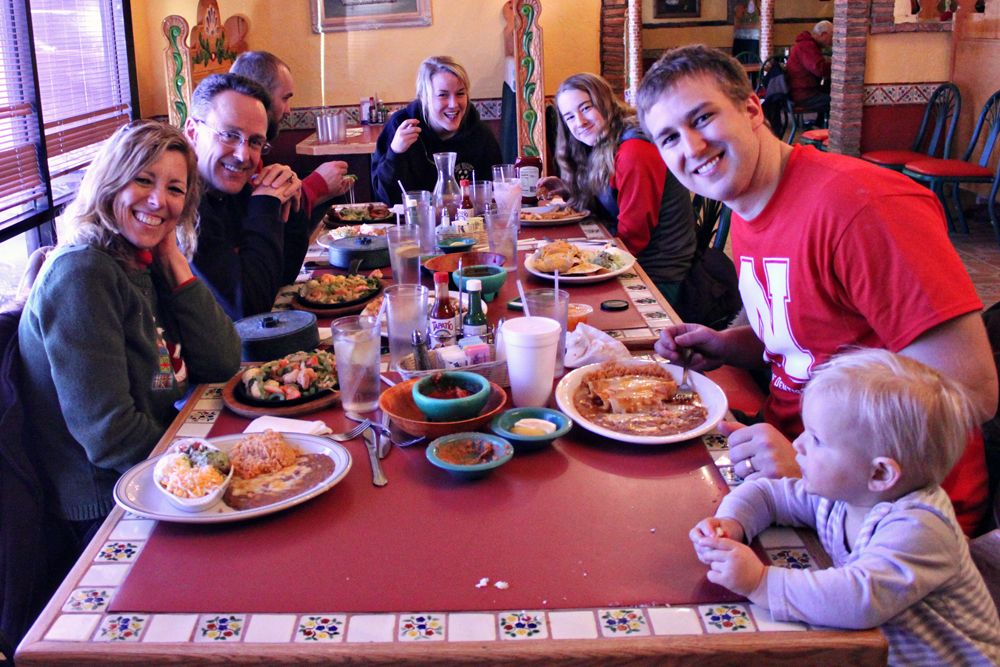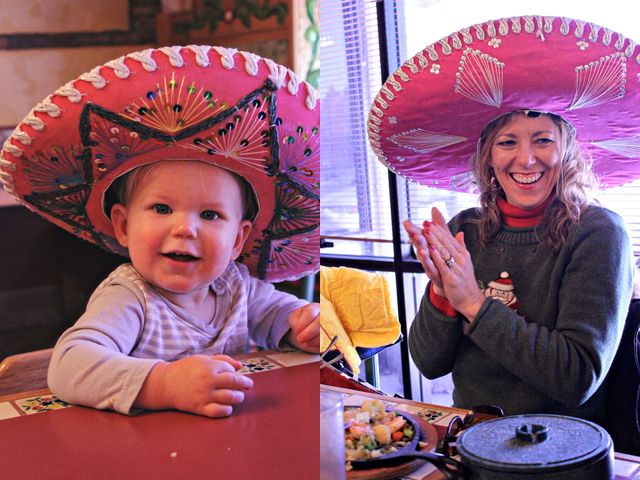 on saturday afternoon we drove down to the salt lake area to meet up and stay the night at some of our previously-nebraska-now-utah friends. we love the sigety's so much, they are an absolute hoot. we ate delicious homemade chicken noodle soup (even the noodles were from scratch!) we chatted while the kids played with toys and made us constantly laugh. later in the evening we bundled up in our winter clothes to walk around some new outside mall area that was all lit up with lights, christmas trees, teenagers, santa, and snow.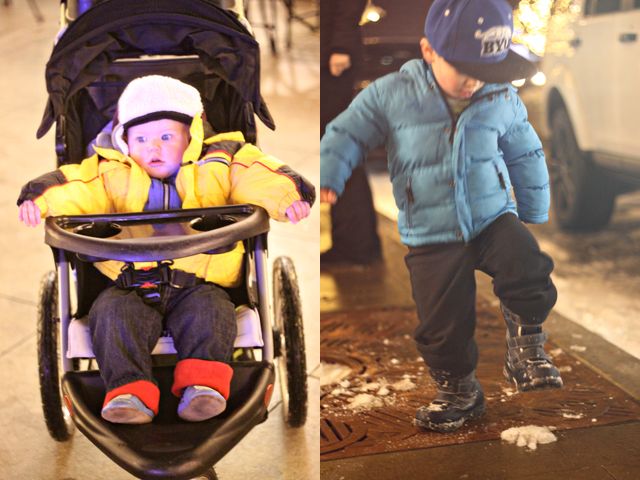 wyoming and salt lake were like our mini trips before our big trips began.
so happy we got to take them!