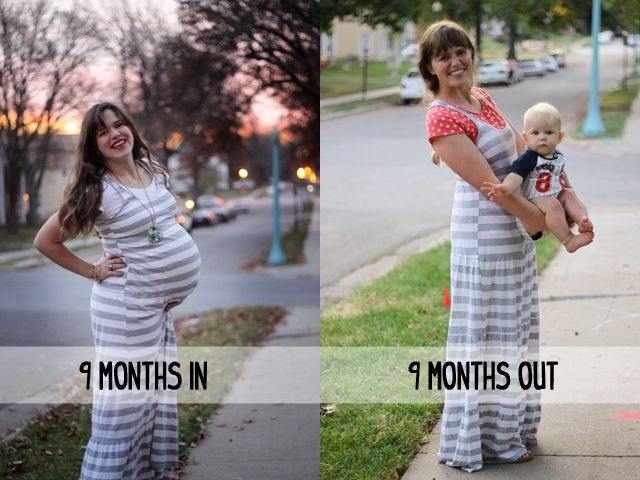 dearest baby boy is 9 months old!
such an easy going boy, he's the light of our lives.
here's what he's up to.
he's HUGE.
people always comment on what a big boy he his.
i'm constantly telling casey "you hold him, he's heavy!"
he's definitely giving my arms some muscles.
we love him though, and i'm so glad i don't need to worry about his growing one bit!
height: 29 1/2 in: 91%ile
weight: 21# 7 oz: 80%
head: 18 in: 50-75%
he's the such a speedy crawler.
his gimp crawl has turned into the real thing and he's a rockstar.
finds me all over the house.
he's constantly going up and up and up the stairs like no big thing (we keep working on the down part, haven't really given him the opportunity to practice by himself yet.)
his knees and tops of his feet have the sweetest little calluses from all of his crawling.
he waves hi and bye.
gives the biggest open mouthed kisses to mom and dad and maybe if someone is really lucky a friend when asked to
will give you high 5.
is the best little eater.
he eats pretty much 3 meals a day, because if you're eating food he's sure he needs to be eating your food too.
still is great at eating baby food but we've also been giving him finger food even though he doesn't really have any teeth.
at this point i feel like he does pretty well at gumming things.
i think his favorite is mandarin oranges for sure.
but he's also great at pastas, tomatoes, peas, beans, and other little soft random foods we can get for him.
but sometimes he starts blubbering his tongue and lips and all his food comes spitting out, cute for a couple weeks, still cute but i just want him to eat it, ha.
so i think he's beginning to get to the point where he's enjoying picking up food to feed himself instead of me feeding him.
we'll see.
he doesn't have any teeth yet but he's OFFICIALLY working on 6 right now.
we can feel little sharp bumps on the top and bottom of his gums as well as see the tiniest of things working their way out.
the top were the first things to start coming through, now his two little bottoms with the top outside ones!
no official teeth out to help but they're coming, they're coming.
has come to really love his binki.
in the past month with all our vacationing he ended up having his binki in his mouth more than ever before (mostly to help quiet him around others who may prefer not to hear his constant noises).
so now whenever he sees or finds a binki it pops right in his mouth and he love love loves sucking away.
i personally only like him to have it when he's going to bed/in bed or maybe if he's just really sad but oh well, he's only a baby once ;)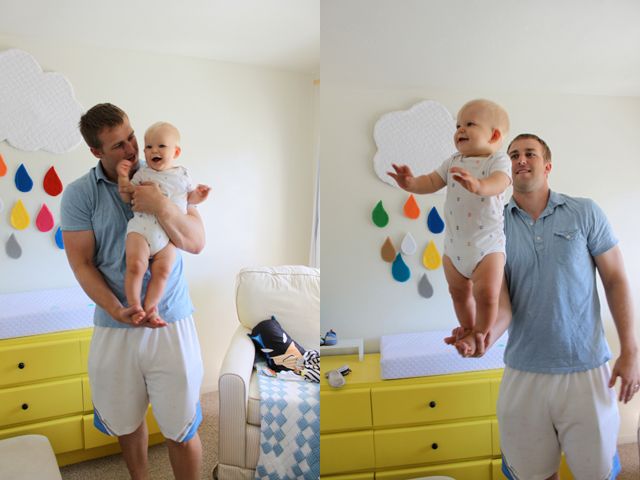 he's become really playful and interactive the past month.
when you tell him in a playful voice that "i'm gonna get maxson!" he gets a huge smile on his face, hiccup-laughs, turns and crawls away as fast as he can!
he's just the sweetest and so playful.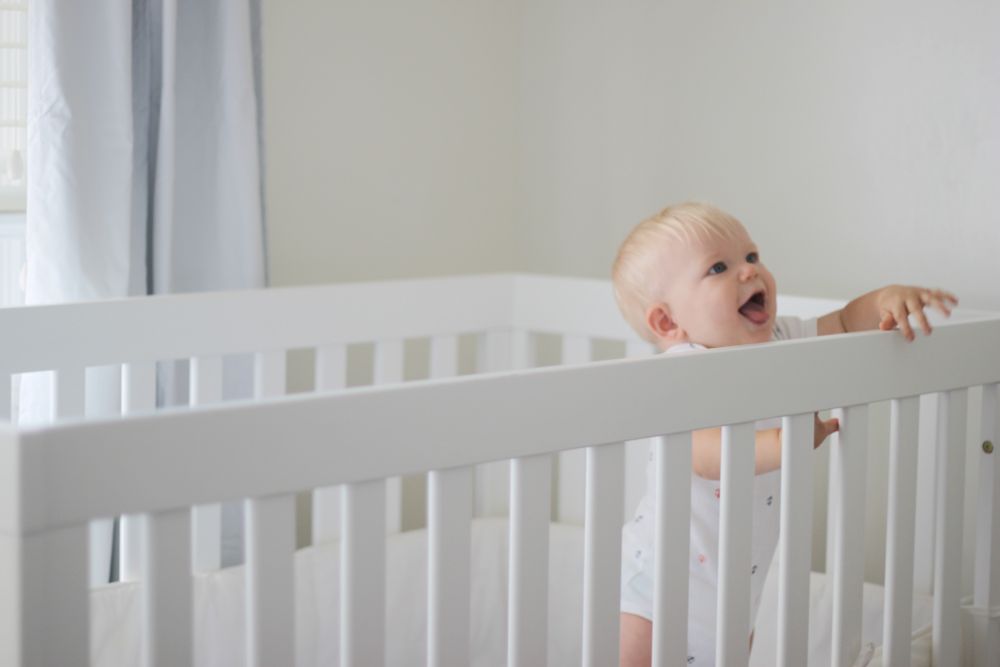 says lots of sounds, our favorites being mama (a favorite of his) and dada (a recent of his).
everyone always comments how blue his eyes are and how blonde his hair is.
which is true, his eyes are quite the dreamy blue and his hair a white blonde.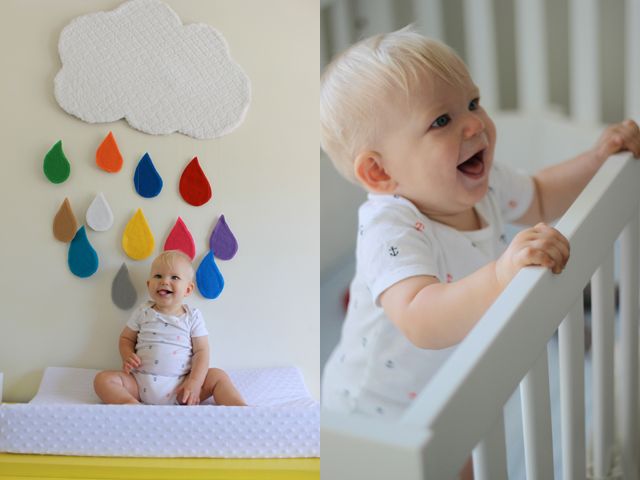 he's the best little companion to bring places.
he's perfectly content in the shopping cart whenever we're new places.
he rarely ever fusses when we're out and about making him such the little dream baby.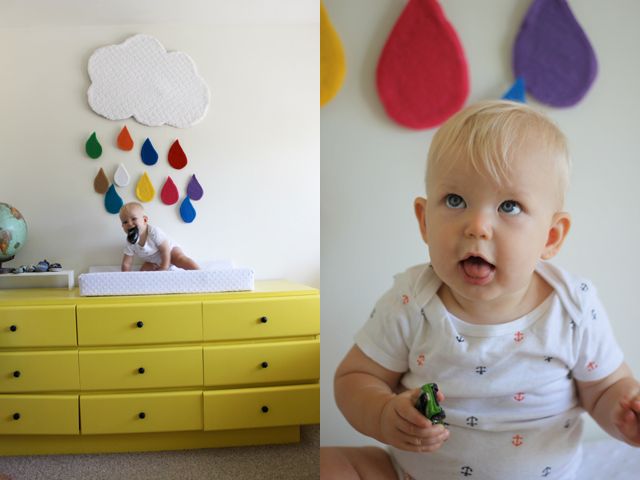 his sleep habits have become beautiful lately.
2 solid hour and a half plus naps a day.
he goes down between 8 and 9 waking sometime between 6 and 8.
although his morning wake up time is never consistent, he goes with the flow of the day just dandy making it all well.
still working on the sleeping in part (although labor day i had to wake him up at 8:20! hooray!)
we're still doing cloth diapers and loving it.
i'm hoping to write a post about that soon.
and he still poops on the toilet 90% of the time which is fantastic for all of us.
he's turning into quite the little boy and we love him so so much!