boy howdy do i have the iPhone picture update for you.
it's been close to a month and a half since i last downloaded them and goodness there's a lot.
here we go!
1.- 4. casey has been wanting to make/have the game
cornhole
for awhile now (a glorified adult game of bean bag toss). a friend from dental school/church, josh, is super handy when it comes to wood working. one day they got together and just made it! casey loves it so much, thanks josh!
1. swinging with friends
2. cornhole playing in action
3. the weekend before school started a spontaneous group of friends ended up in our back yard talking and laughing the night away. it was one of those nights where you think to yourself "we are so blessed with great friends!"
4. church play time buddies
1. a typical scene of our kitchen table: covered in casey's studying material with some food for maxson left on the table
2. baby and momma
3. baby and momma
4. usually when i peek in on maxson sleeping, he's squished into a corner, one time i found him across like this, so i took a picture
1. a typical scene in the kitchen: maxson at my feet while making food
2. casey and josh working on making corn hole
3. room playing. there was a point when he'd be standing up and a toy was on the floor, he wasn't confident in himslef to go down and get it so he'd just gaze longingly at it for awhile, ha
4. back from a bike ride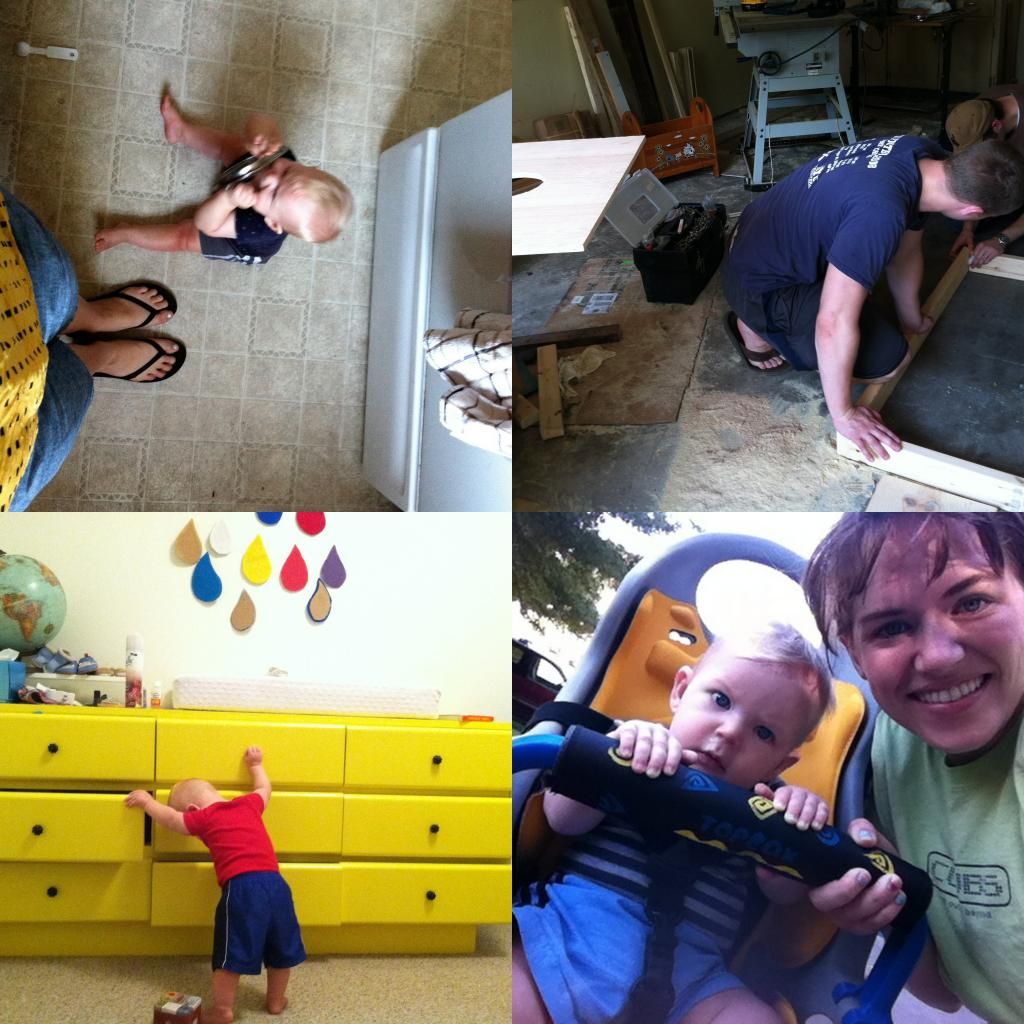 1. dishes done: shocking
2. waiting outside the gym room to demo a class for being a class instructor: nerve racking!
3. sometimes cereal for dinner just makes sense
4. early morning sleeping
1. baby and momma
2. maxson asleep in casey's arms is one of my favorite sites
3. friends entertainging maxson during a church program
4. pool time with friends
1. baby and momma
2." toys who cares about toys? look at this door!!!"
3.- 4. smoothie time outside together
1. typical scene from the day
(we put up this mirror in the kitchen area and maxson constantly plays with it, it think it's a great learning object for him)
2. always getting into casey's dental school pile
3. more toying it up
4. sleeping baby on the plane, that squished little face!
1. cruising outside
2. &3. under the table fun
4. more bike riding
1.- 3. pioneer day celebration with a few friends!
4. toysssss
1. casey's home teaching companion
2. baby and momma
3. $1 day at jimmy john's subs, a favorite of ours!
4. attack of the maxson
more to come tomorrow :)