from the telefono:
dental school celebration day:
in-n-out
krispy kreme doughnuts.
that's right, we celebrate with class.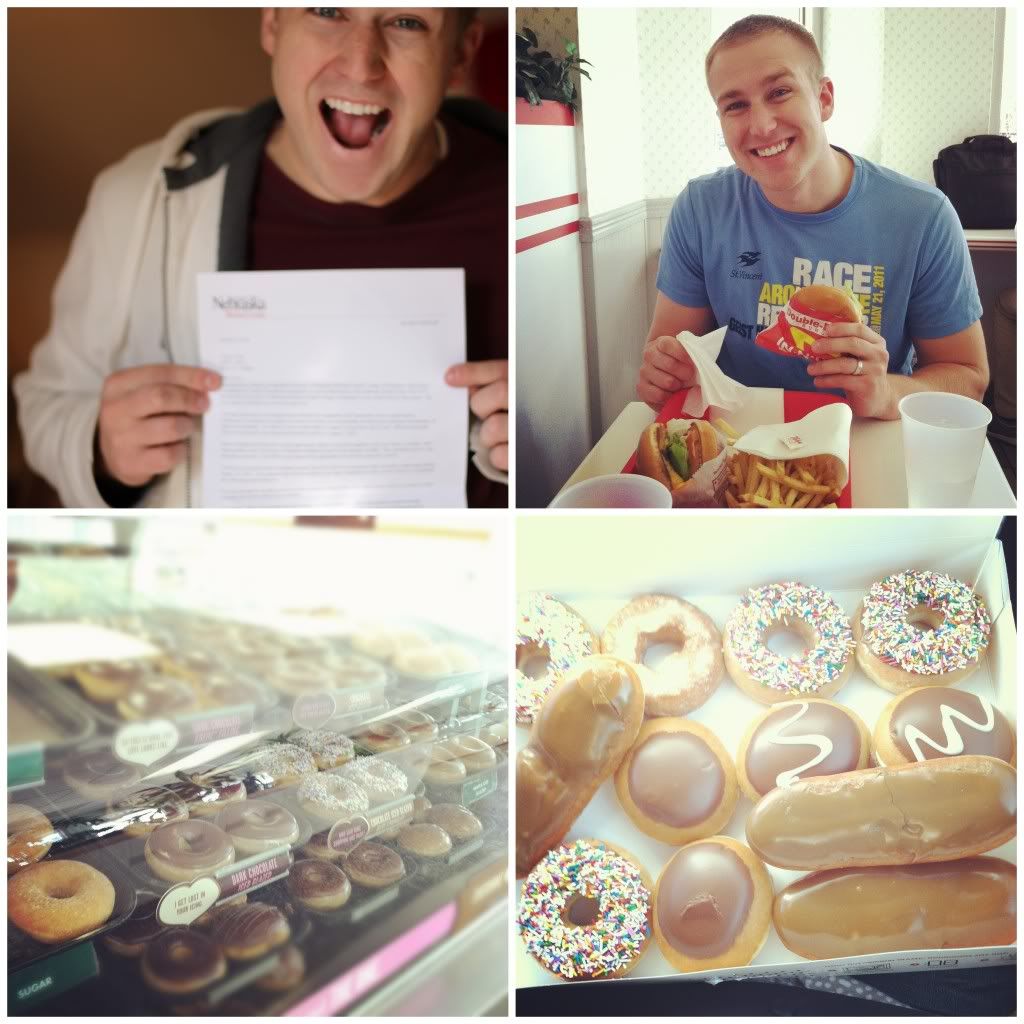 some more pics from courtney's wedding.
it was really fun, i got to wear a different dress each day i was in az :)
a dress without tights!
my legs were jumping for joy in all their freedom happiness!!!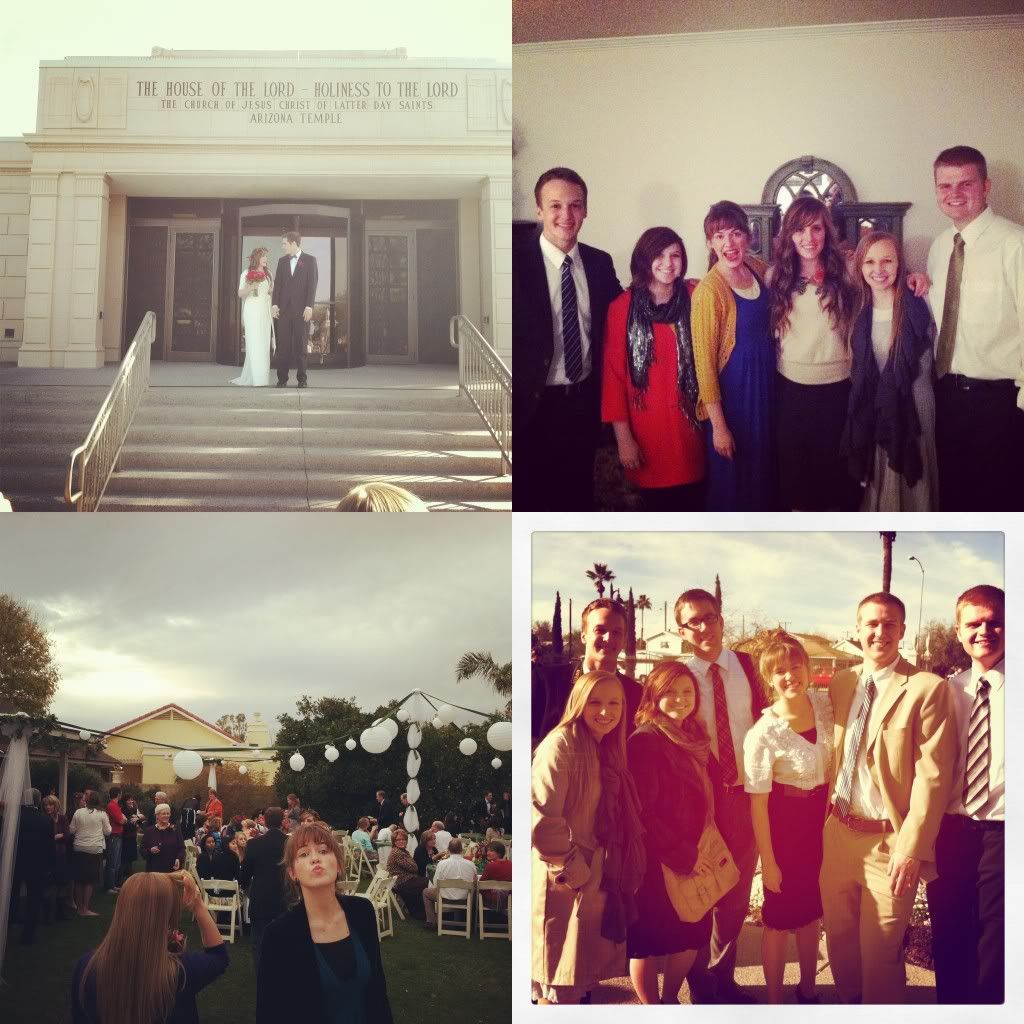 the drive back to UT was cray to the Z.
rainbows, crazy fog, and snow.
speaking of lots of driving, we are almost through with our books we wanted to listen to,
any must reads out there?
we've listened to hunger games and eragon lately,
but we have tons of driving in front of us this year.
i don't think i took any pictures of just hanging with the family in AZ crazy enough.
it was nice and low key.
playing with the girls,
2 bahama bucks trips,
games,
church,
ya know, the usual.
but it was a gorgeous 70 degrees out.
my arizona weather did not disappoint.
ps- we're really not home that much,
so because we're not home much at all, we don't really turn on our heater, as crazy as it sounds.
but the other nights we were home all night, twas wonderful.
so we
brought out the wine and fancy dishes and
turned that heater on!
do you how good it feels to get into bed and see the temperature is 65 degrees in your room and not 55!
big difference people, big difference
(will this change our heating behavior? probably not.)