17 weeks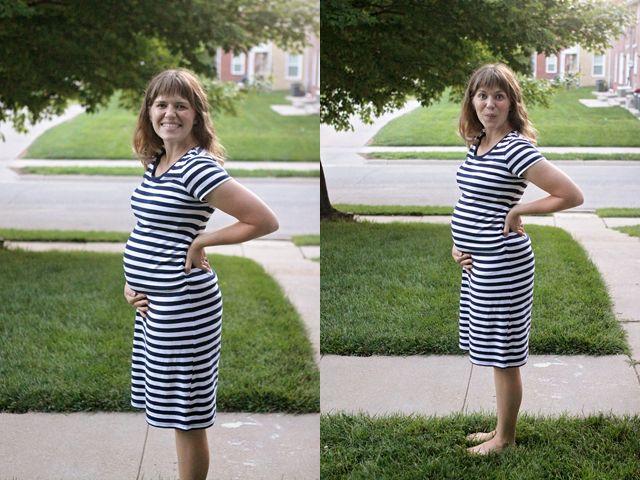 17 weeks = size of avocados
(funny thing, those lemons from last week were way bigger than these avocados, eh you get the point;)
yesterday i was officially 18 weeks but we'll get there.
weeks 15, 16, and 17 were all about the same.
it seemed like i had a doctors appointment nearly every week for different reasons so i've been seeing those babies a lot. they are super wiggly in there nearly always which is a great sign. at 16 weeks we found out we were having BOYS which was so very exciting. it was just the other day that it registered in my mind that i will have THREE BOYS all crazy close in age. oh man our house will be crazy. i hope they are the best of friends. those 3 will be in high school at the same time for 2 years together, i hope that's a great experience for them. oh man, boys, lots and lots of sports i foresee in my future…
but back to this pregnancy, i don't know if i mentioned it but that first trimester you could "say" i had a craving of chicken noodle soup, that stuff always sounded good, although i rarely got to have it. this second trimester i'm back to normal eating habits, i don't feel yucky if i din't eat often enough and can eat anything. i do feel like i'm starting to eat bigger portions. sleeping is just beginning to get a little less comfortable. i've welcomed in "maternity" clothes already because holy heck people, they are just so much more comfortable! why do women see how long they can go without it? i'm not really sure but i am pro comfy clothes and not squeezing into tight clothing at this stage already.
although i'm getting much bigger much faster already, i oddly have gained barely any weight which i think is really strange, how does this belly area not weigh more? i completely understand why. maxson. that kid keeps me so active, sometimes it feels like there's no down time ever. i imagine i'll end with the equal amount if not less weight with this twin pregnancy than i did with maxson's.
the great thing about pregnancy this time around is that since i'm having twins, i'm supposed to be getting bigger much quicker so i don't feel a lick of the need to compare my size to others at this week or that week. i'm just happy. i wish we as all women didn't have the need to compare their sizes, especially when pregnant. you're growing a human being in your body for goodness sake (in my case TWO human beings)!! you're not supposed to be little. all bodies are different and that means pregnancy will be different on everyone so stop comparing and just enjoy the time.
ok, now that i'm off my rameumptum, pregnancy has been so great so far. i love these little flutters inside that i can feel and i can't wait to feel some bigger kicks in just a couple weeks!