after an hour in the car on the way to wyoming i made the biggest gasp ever and realized i had forgotten my big nice camera at home. i was devastated. i'd never done that before. so our wyoming trip has only the phone pictures :( at least we still had a camera to use, right?
a. entertaining himself while i packed up, eh whatever works
b. on the road AGAIN, grr
c. beautiful wyoming sunset (not seen are the 100's of tumble weeds pummeling our car, it literally felt like a video game of the desire to dodge objects while driving)
d. awful wyoming weather: snow :(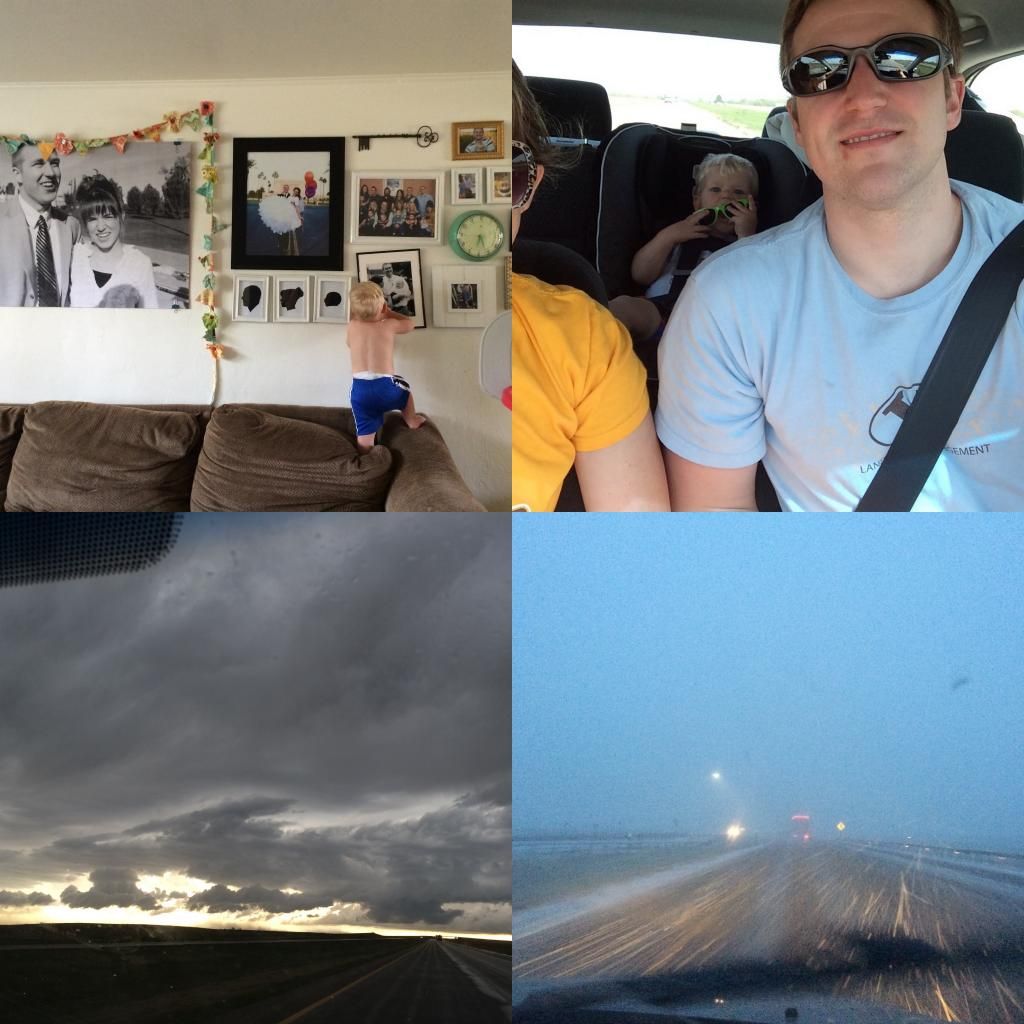 a. trying to teach maxson to clean up his own messes, this time i think he dumped over a plant?
b. snuggly baby
c. grandpa shared popcorn with maxson and he was obsessed
d. for mother's day nan took us to get pedicures, it was wonderful and so much fun (and casey joined in too…ha)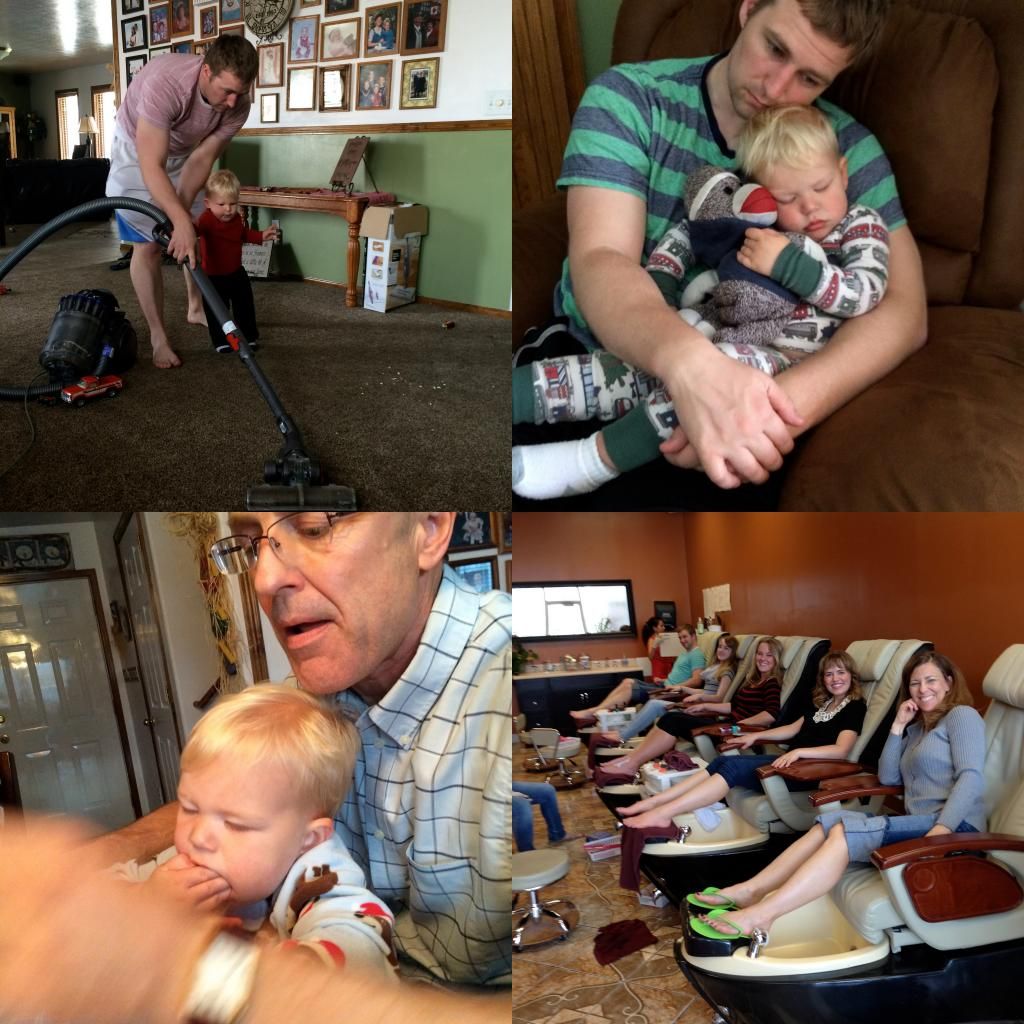 a. endless bath times in grammy and grandpa's tub, that place is his absolute favorite i think
b. it snowed all day mother's day
c. casey with his momma on mother's day
d. a new toy obsession.
a. & b. library time
c. karlee brought snow in for maxson to play with
d. piano practicing with karlee
a.-d. maxons's first soft serve ice cream for FHE, hilarious
a.-d. more soft serve
mother's day was very sweet this year. we were in wyoming with casey's family. maxson woke up at 5:30, somehow he didn't get the memo it was mother's day??!?!?!!?! but luckily casey did, and got up with him, that angel. once i did wake up i came down stairs to that husband of mine flipping pancakes while holding my big baby maxson on his hip. #swoon. next to him was my father in law preparing a wonderful sunday meal with the whole shebang.
church was sweet and we were able to listen to the wonderful speakers since family was around to help entertain/corral maxson. one talk was on the important role the parents play in the tree of life vision found in 1st Nephi and i learned so many new insights. maxson went to the last hour of nursery while the young women were in there since his younger sister would be in there helping. the women of the ward were squished in the relief society room while we hear inspiring, uplifting words from the bishop. i could feel the power and energy of all the women around me at all stages of life. knowing that i am just barely at the beginning on the rope of motherhood is both daunting and exciting. the lesson was finished with M&M cookies to eat. my MIL could also tell i was very uncomfortable sitting in the chair and because scratching/tickling/rubbing my back, again what a great mother's day present. that hasn't happened in years!
once home i was able to call my mom to wish here a happy mother's day. oh it was so good to talk to her.
dinner tasted wonderful, how and why does food taste so much better when you haven't prepared it, is that just me? for the first time in a long time, mashed potatoes just tasted so dang good. i could not get enough of them.
i don't remember the rest of the day but i do remember being around that wonderful cutler family, feeling loved, feeling their love, and trying to express my love to the different mothers all round me.