the splash pad.
i was so excited to go to the splash pad with max. he on the other hand didn't really care for the splash pad sadly. in time my child, in time…
although the picture on the left is not in focus, i think it's just the cutest thing ever.
ma fell asleep on the way to the splash pad, once i got him out he refused to wake up
until
whitney came with her puppy scout, he jumped out of my arms like a hot potato and was suddenly happy and awake. oh the power of cute puppies!
(tristan and evolett in these pics)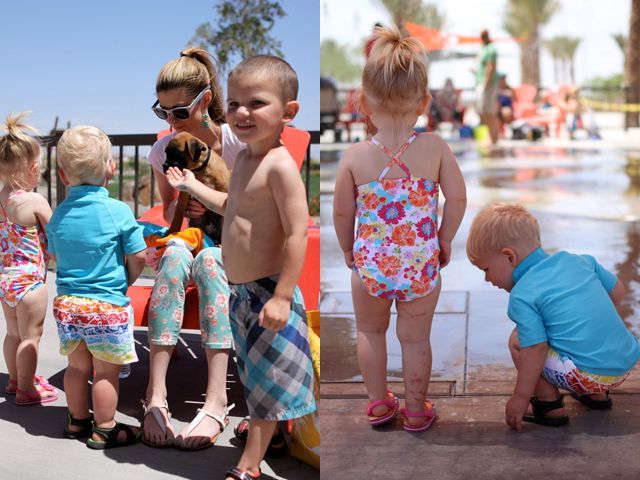 max loved playing on all the quads and motorcycles in the garage. whenever he got on them he started making his car sound.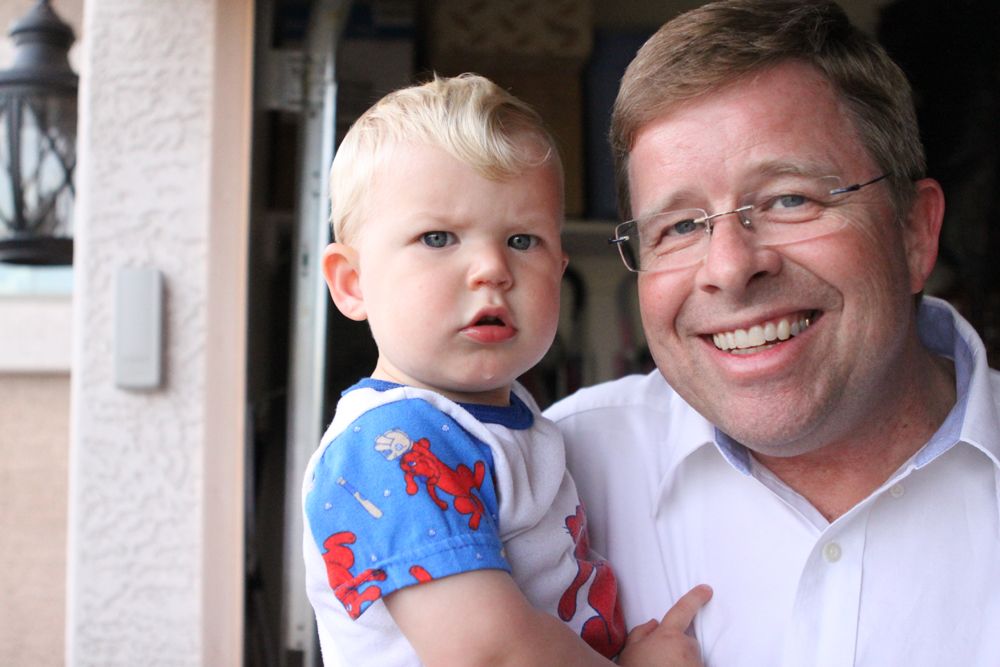 and all the children think kirk's big rhino is the best playground ever.
cousin love. it really is precious how automatic friends they become, they were so sweet to max.
celebrating
phoebe's
4th birthday!!!!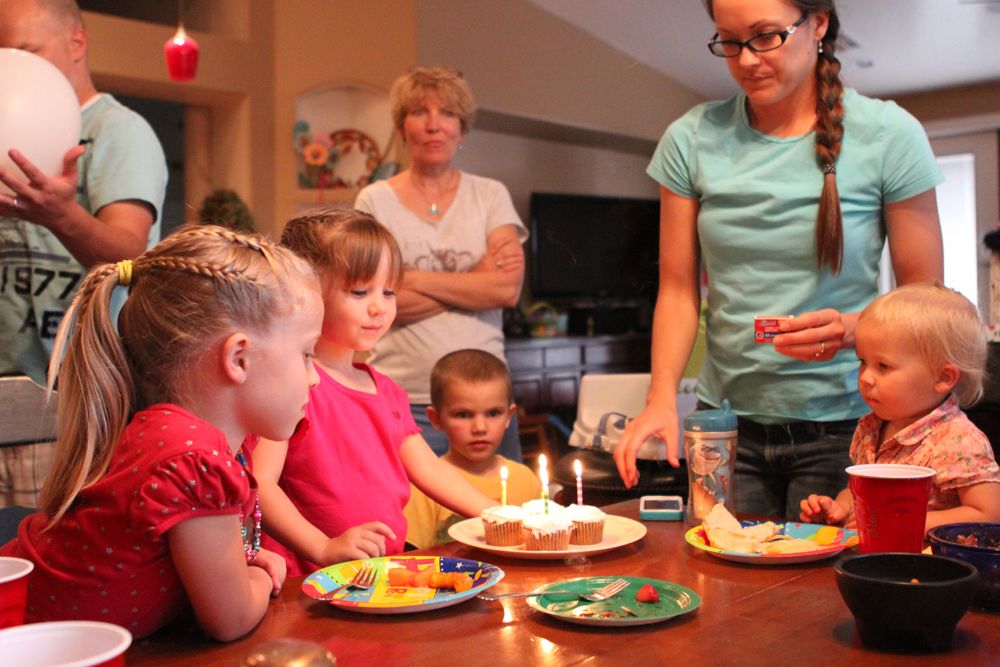 i love my mom's BYU wall!
(and these last few park pictures aren't from AZ but i'm including them just because)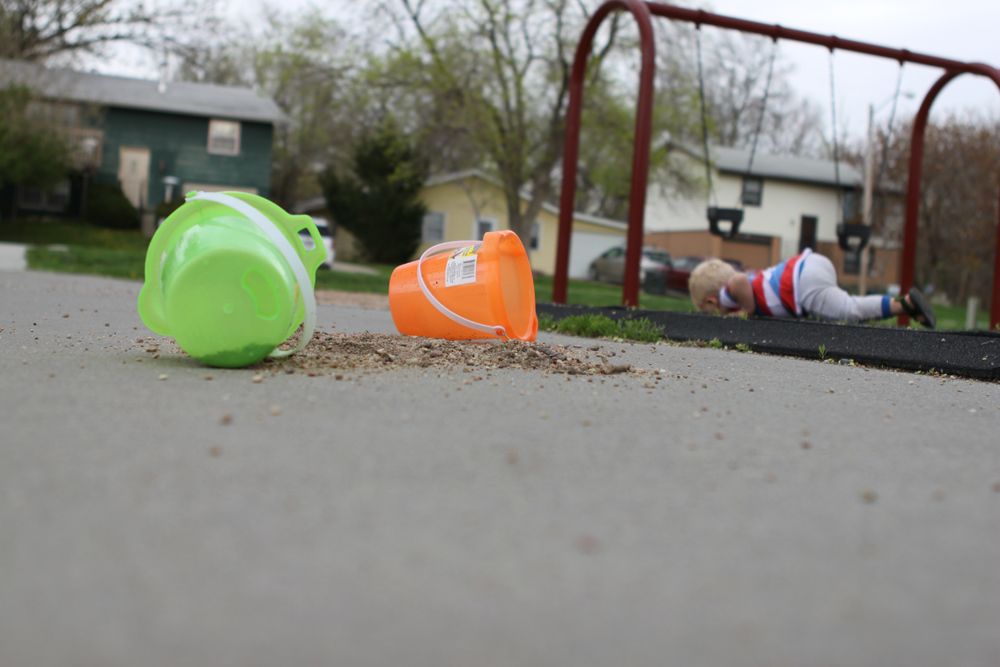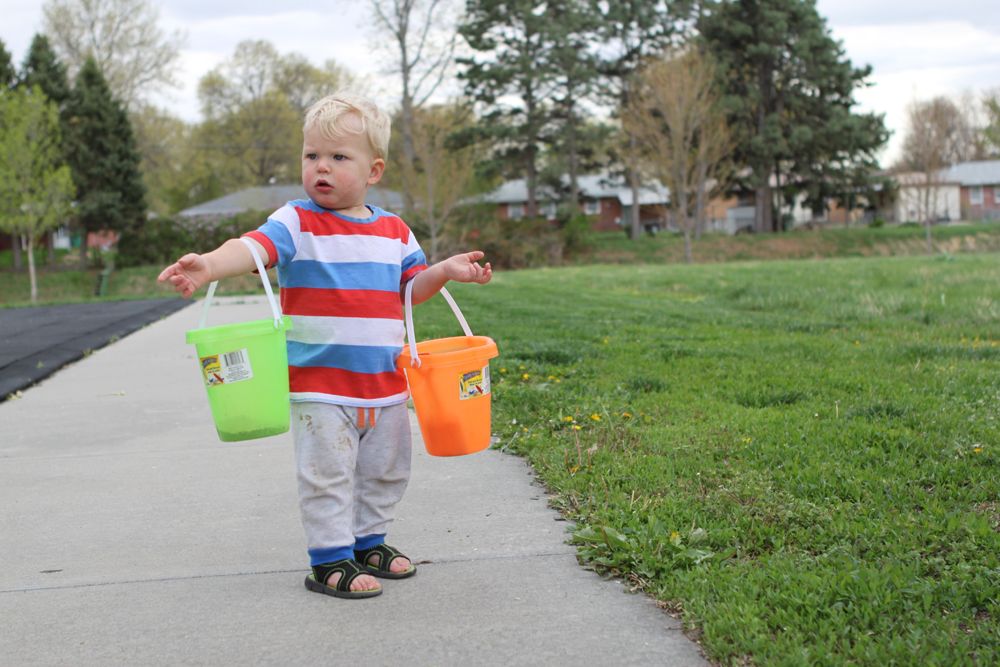 we had the best time in arizona.
i love the heat, i love it so much. max greatly enjoyed playing outside constantly too.
family makes everything better.
we also DID go swimming while there! it was cold but when you have a little boy who just keeps creeping deeper and deeper in the water (with me holding his hand) you just can't say no to the fun!!!!
i think those pictures are on my phone, i'll get them on here soon enough!