I FINISHED OUR PHOTO ALBUM!
two hips and a hooray for kimber!
but my fingers seriously need a computer break.
the book is GINORMO long.
but i decided i take a gajillion pictures during the year and do what with them?
put them on my blog and keep them on my hard drive.
that's about it usually.
so if i'm going to make a book i don't want to skim out a bunch of pictures i love just because they're not as high quality or edited or photographed perfectly.
i want to have them in the book because i want to remember!
so if you ever come to my house, please feel obligated to look at the album (once i get it:)

i've decided my new year's goal is to take less pictures.
sounds weird, right?
i've decided that i of course can take all the pictures i want but only keep maybe the best TWO of each shot instead of saving all 10 of them.
so i'm going to be better at truly purging the pictures i want to keep (aka that are photo album worthy).
also, i want to try and keep up on the current year's photo book at the end of each month or at least every other month.
long shot but worth a try and less daunting than the whole year at once!
but while going through all of last year,
there were a few different occasions that i never got around to putting on the blog that i wanted to!
and because i want to maybe print out this blog someday, i do kinda want them in chronological order, so here ya go:
one of my bff's weddings
here
progression of the baby bump
here
christmas in wyoming
here
do enjoy :)
and just for funsies, a photo of me and my favorite child: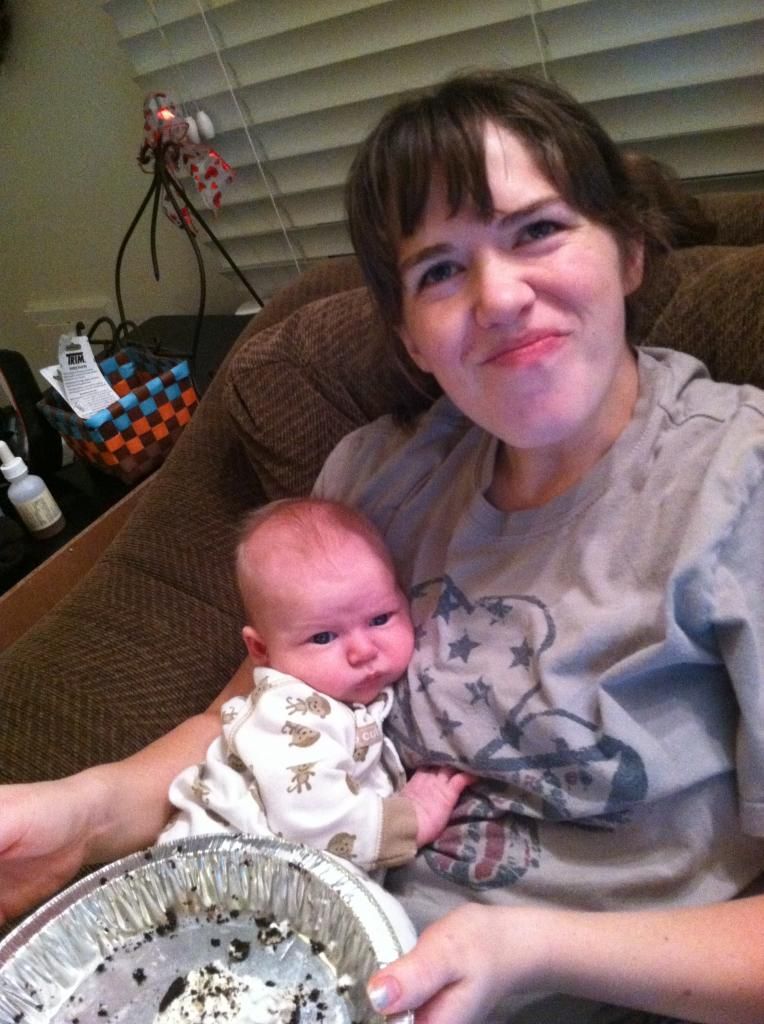 why yes i am eating the last piece of mouthwatering oreo pie out of the pan, thank you very much.