best thing ever?
getting your new baby to smile!
it makes you feel like a million bucks as a parent.
we are going on week two of getting these smiles and it makes our hearts melt!
we pretty much try to get him to smile at every awake/happy moment possible.
and he's cooing like crazy.
i am so in love with every new thing that happens with this boy!
i never understood when others talked about their cooing babies but now i do.
his non crying/burping sounds are the cutest things ever.
smiling and cooing have a direct correlation,
so we always get the two cutest things at the same time.
keep them smiles coming, baby!
blurry pictures or not, they're still his smiles and i still LOVE it
and i want to call him "toothless" now :)
and we finally got his little pouty face on camera!
we've only seen it a few times but that too is the cutest thing ever.
love those little lips in all their forms.
and next you can see one of his new favorite positions,
what is this kid thinking?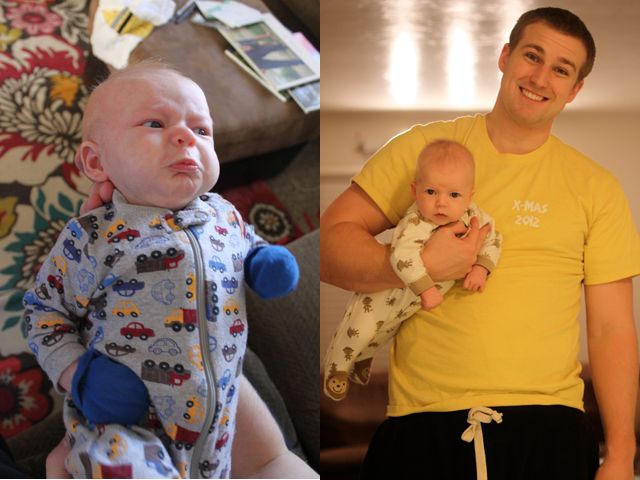 and just because i love his little cheeks :)