staring at these raindrops is
most definitely
one of maxson's top 5 favorite things.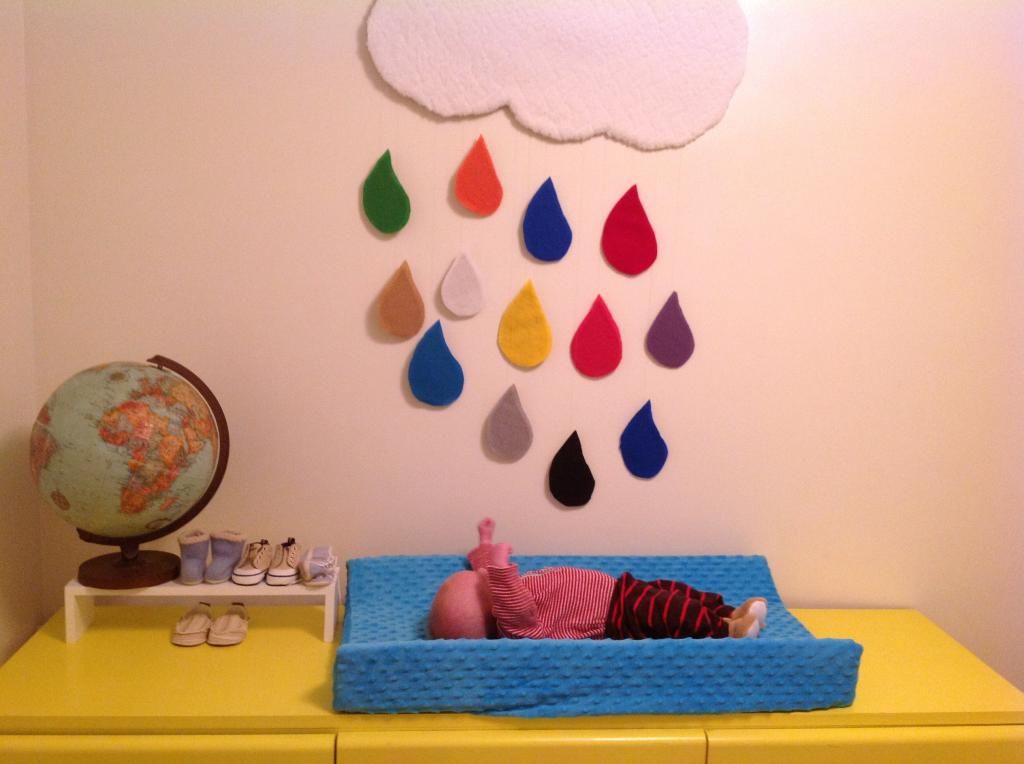 changing his diaper can take up to 15 minutes we want,
because he'll just lay there and stare at the raindrops for forever.
sometimes we take him in here for no other reason than to just look at the raindrops.
laying here is also where we're bound to get lots of happy noises and smiles.
9 times out of 10 they turn a sad face into a happy one.
i feel like i should put raindrops up all over the whole house,
but we don't want to wear out a good thing.
so glad i made this project,
and so glad my mom actually hung it up for me when she was here, ha.
PS- i entered
this
giveaway at the smallfryblog for essential oils.
do any of you use them?
when i was staying at my inlaw's house over christmas they were using them like crazy and it really got me interested!