our last 5 days:
monday was the most beautiful day in utah.
march 5 (miss camille's birthday) had temperatures above 60!
SIXTY people!
that's only 10 degrees less than what arizona's got going on.
wowza.
on sunday you could tell there was a wee change in the weather when you drive past the colony and their were an absurd amount of scantily clad women (and men) sun bathing.
oh provo singles...
sunday was indeed festivous for us.
1. stake conference in the de jong conference hall at BYU.
a beautiful meeting.
as we stood up to sing the intermediate hymn (for a break to awaken the sleepyheads),
i was in tears.
for you see, we had quite a few couples in front of us, mostly people with no kids.
everyone had a spouse.
everyone was hand-in-hand or arms around one another.
and as we sang the spirit of god, i couldn't help but think
"this is what it's going to be like in heaven, i hope. happily hand-in-hand with the one you love."
it truly was beautiful.
2. went to grandpa and fran christensen's home for their setting apart as missionaries for the church!
they officially began their mission monday!
they will be in the provo MTC for 2 weeks, and then off to Equador to serve the Lord as temple workers.
they are such a wonderful team and will do so well down there.
if only we could visit...
3. jumped over to a cousin's house for a quick visit.
and it just so happened that that bunch of siblings/cousins (mayers) were all there together!
we got 3 for the price of 1!
4. lastly, went to a friend's house for games and chatting with the kimballs, hibberts, and gustafsons.
it's just so great to have so many other friends who are married with no kids like us.
we can just talk and talk.
i'm really going to miss these people
5. back to the grandparents,
grandma fran is known for GAMES.
she is a gameaholic.
she's also a rule natzi but we don't hold that against her :)
seriously.
she puts my enthusiasm for games to shame.
we love her so much.
last weekend we played rummikub
(if anyone EVER comes across a decent priced 6 player set of rummikub BUY IT FOR ME, they do exist but are rare and more expensive)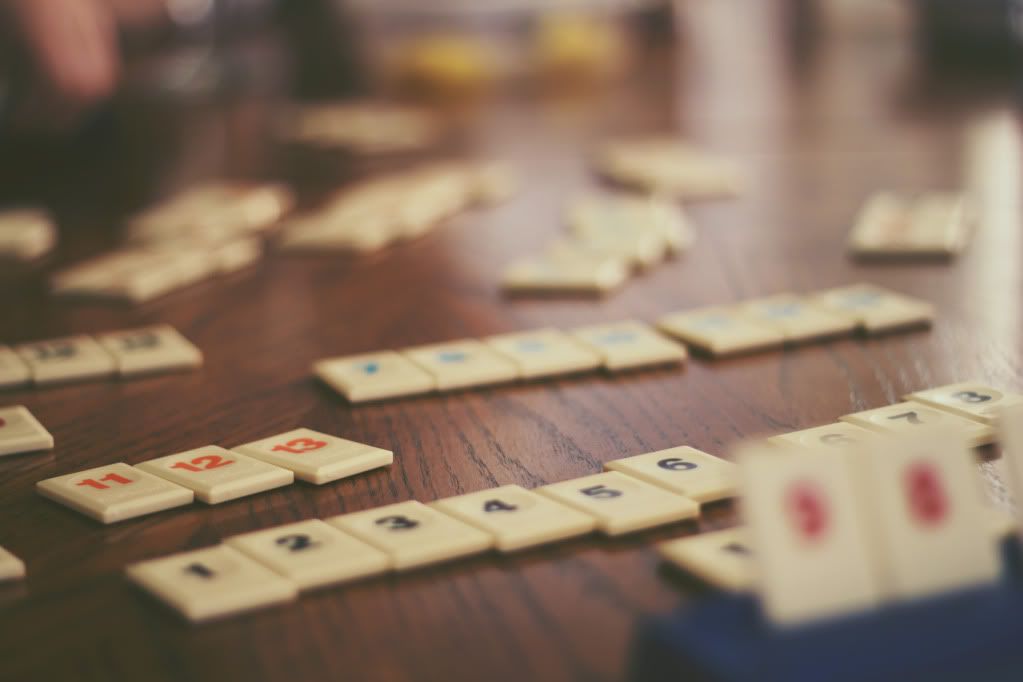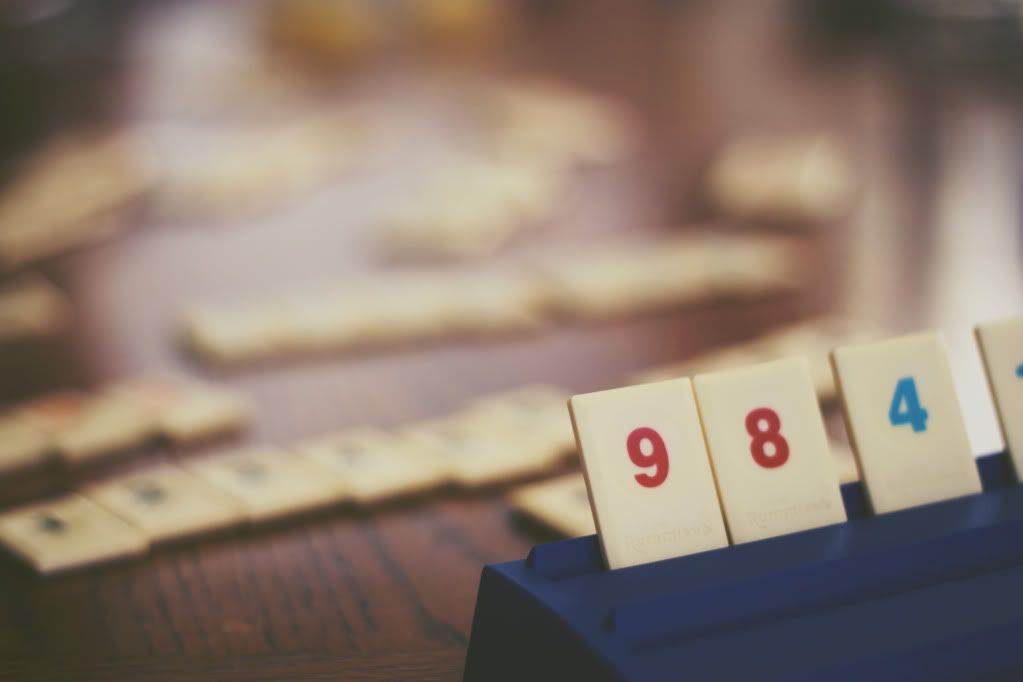 grandpa is also super sweet when he plays with emma.
emma adores him.
emma is so cute.
her "hi" is just the funniest thing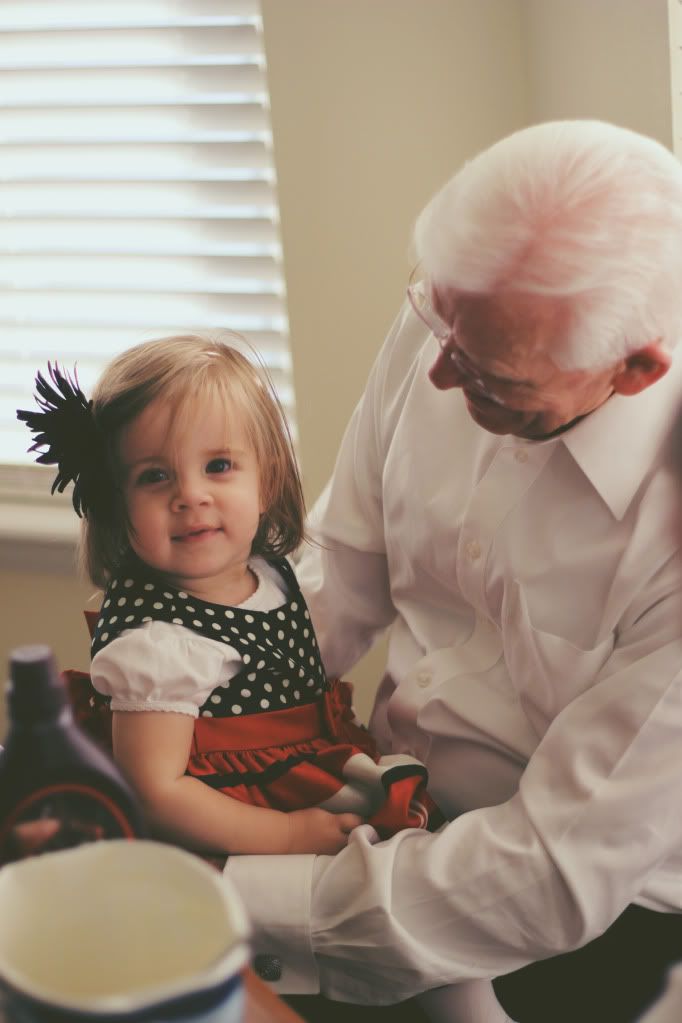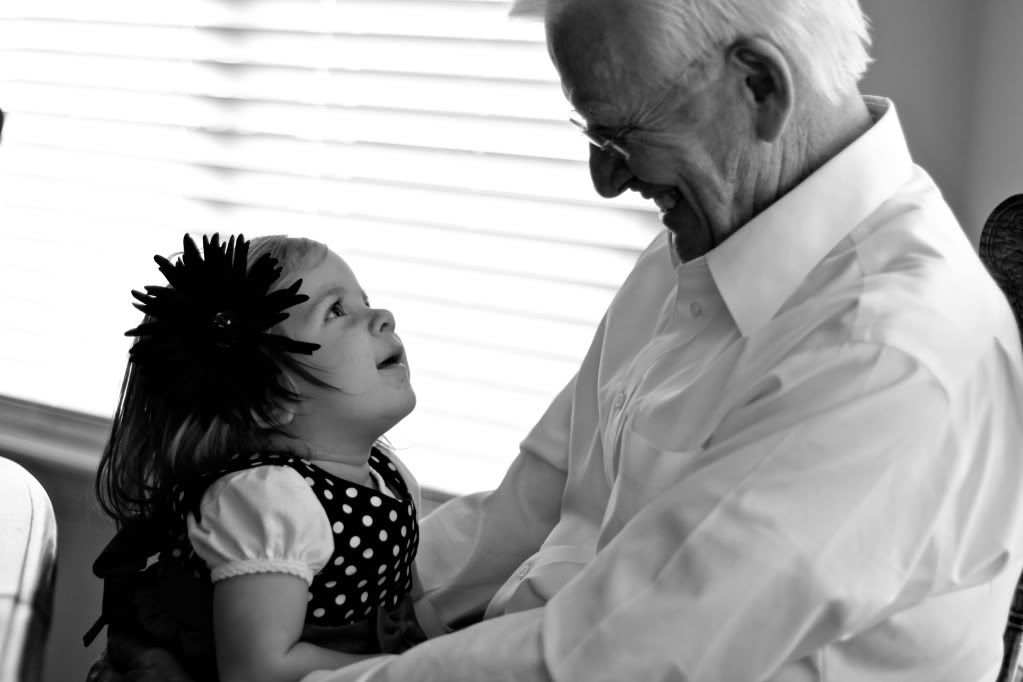 did i mention last weekend at the setting apart that it was just 8 of the grandkids in their 20's there to be with them.
the young to send off the old.
it was so special
(in reality, becca, fran's daughter was there too, but she's so young and lively i'm categorizing her with us)
6. also last weekend we went to IKEA.
we bought cinnamon rolls before we began walking around so casey would have a better time while walking through that maze.
totally worked.
we found a few items that are closer to the top of our list than the bottom for the future.
randomly when we got home we had a little fun with the camera,
realizing we were both actually dressed upish at the same time on a saturday,
woah, i know