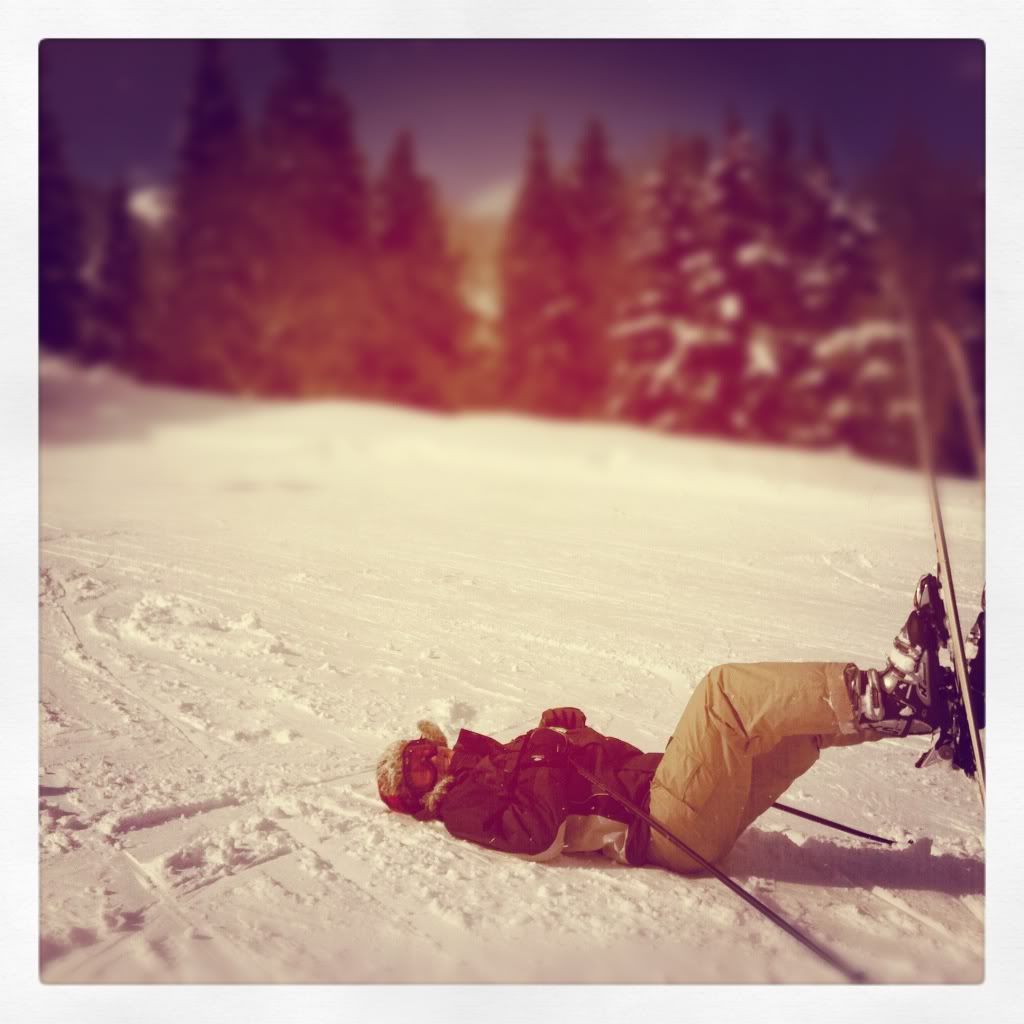 It snowed 3 days this week! Thursday night it snowed a few inches in the mountains, and skiing on Friday was the best this season and maybe the best I have ever skied on. Or I might have not had the best snow this season so when there was actually awesome snow everywhere it was just heaven. I loved the powder and even though I fell a little more than usual it was so much fun to fall in fresh, powdery snow.
Kimber liked it too, but not as much as I probably because it was impossible to see sometimes going down because it was still storming/snowing at the top of the back mountain. It was crazy! We are glad to enjoy this last winter here in Provo with the mountains and season passes for skiing/snowboarding. Having Season passes to ski is probably one of the best investments for our happiness in the wintertime over our college career at BYU.
We are happy to go to Arizona this upcoming weekend to celebrate Kirk and Whitney's Wedding! Of course I will buy some snow from a little place called Bahama Bucks because it is the best place to eat a snow cone!!! We are excited to see family and be in a more warmer climate for a weekend so that will be so much fun!! Congrats to Kirk and Whitney it will be exciting to see you guys in white!