Pros I often think about for the future when we move into a HOUSE.
1. An enclosed backyard. Just letting Max out the back door to explore and have fun without worrying about him wondering off, running in the street, being adbucted, etc. JUST GO PLAY. And a trampoline. A trampoline goes hand in hand with a backyard, that will be one of our big purchases post graduation.
The three boys will have so much fun on a tramp.
2. A garage. Reasons to value a garage: A) When you go out of your house to get in your car the kids are still in an enclosed area to run off down the street, play with trucks, run etc. Same with when you get home and have hopes to get from the car and into your house B) a warmer car C) no snow to scrape off your car D) less bird poop on your car E) easier access to vacuum out your car
3. No one to come in my house on on the first Thursday of the month to turn all my fire alarms to check them and then wake up all my sleeping children
4. No sharing walls with neighbors and being worries your exercising too loudly or feel bad you're having your kids cry a little more to get to sleep and your neighbors can probably hear it. Oh yeah, and being able to cheer super loudly for BYU football games
5. A bigger kitchen and bathroom. Enough said.
6. Three bedrooms. Oh how I wish so badly we had 3 bedrooms, cue tears.
Cons I often think about for the future when moving away from Starr Street.
1. Having to pay for all my utilities.
2. No handy man at my beckoning call to come fix everything/replace anything as needed for free.
3. Taking charge of your yard for snow removal, raking leaves, mowing grass, killing weeds, upgrading areas
4. Paying for internet and probably not having cable (goodbye HGTV and Food Channel).
5. A street full of amazing neighbors in the same situation as you educationally, emotionally, family wise, and financially.
6. Backyards that aren't all connected because when you see one friend playing in their backyardish area you invite yourself over to join in on the fun (yes, you can do the same in the front yard but it's just not quite the same)
The first picture we ever took of our Nebraska "home"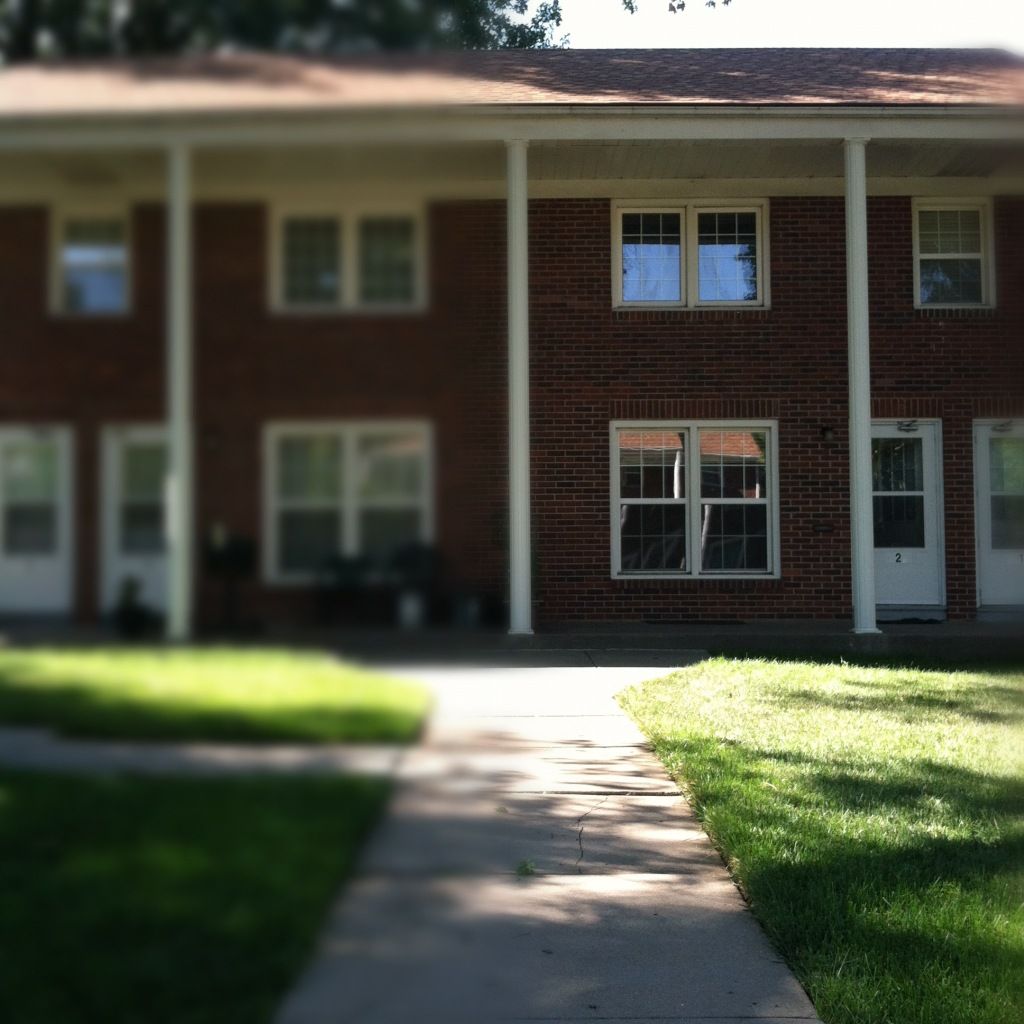 Starr Street friends, what am I missing?
Also what were you most excited about when moving into your first house?