as a first time mom, these monthly updates are so fun for me.
i kinda always got bored when other people did them (sorry friends) but they mean so much to me!
as always, please indulge me.
this boy keeps slightly chubbing out as each month goes by,
it's such a gradual change that i don't realize it until i look back at past photos.
on his exact 3 months old date, he rolled from back to tummy,
and on his exact 4 month date he rolled from tummy to back.
he doesn't care too much to do the back to tummy anymore though,
I think it's because he's realized he couldn't get back, ha.
those first 2 weeks of rolling it was constant,
i'd put him down and he'd immediately roll, cry after 30-45 seconds to be turned over, and start the process over.
now, he just hangs out on his back, arms straight out to both sides chillin looking side to side at what's happening
we either try coaxing him to roll to his side then over or force him to his side and he finishes the job.
he's pretty 'lax about it now.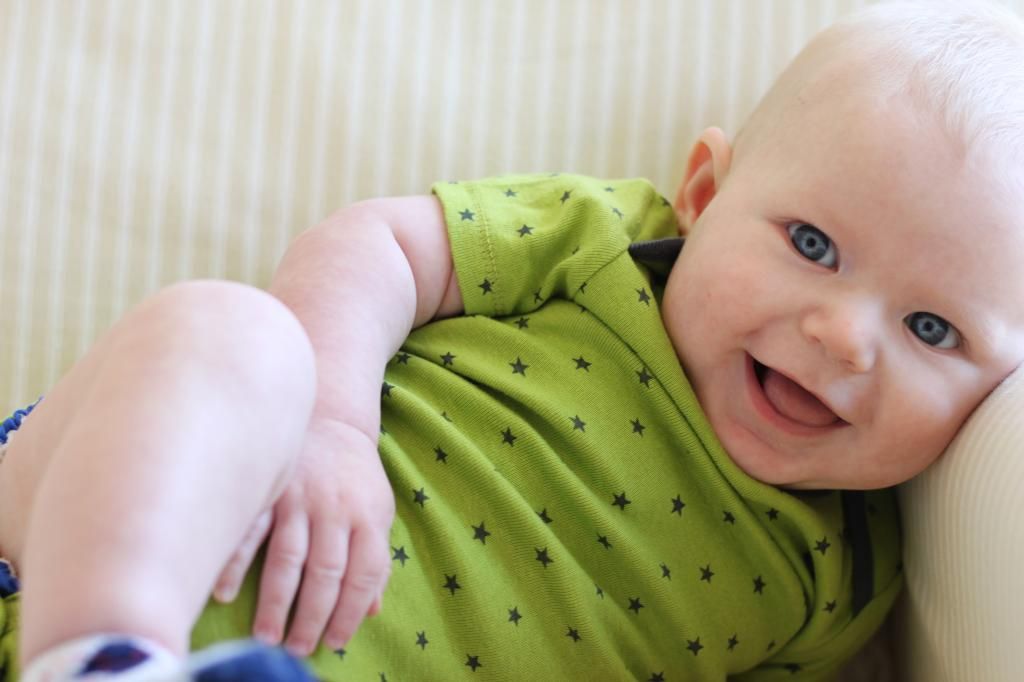 just this week he's begun actually using his hands/arms for longer periods of time to push himself up and look around (thus the rolling tummy to back).
he's so silly,
more often than not, when he's on his tummy, arms and legs are flailing in airplane mode, not using them, fussing because he can't go anywhere!
(except if he catches a glimpse of the TV, oh that darn TV, once he sees it he's glued so i'm constantly blocking his vision from the TV with my hand or changing his direction)
i think this picture series is so funny, he was not having it :)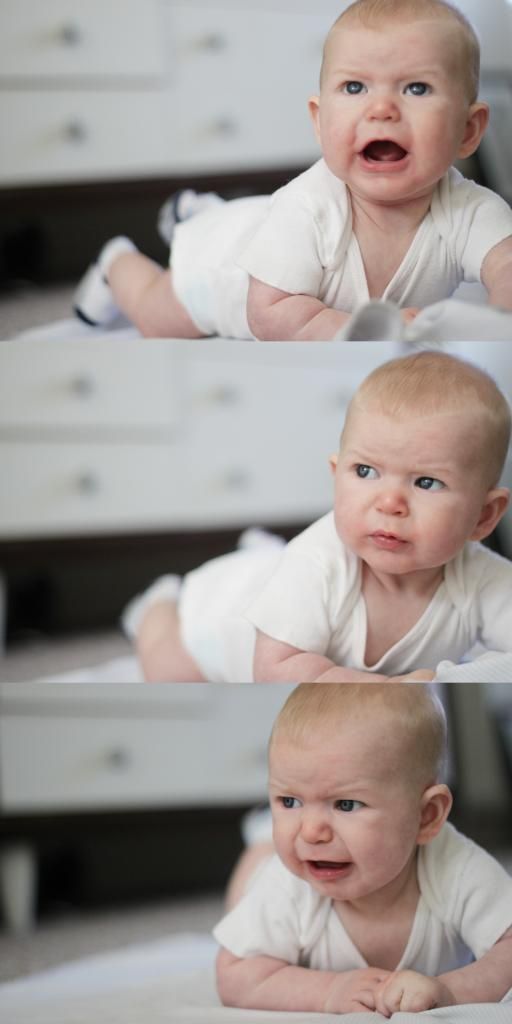 his new favorite sound can be explained as thus:
you know when you're done drinking a soda and you make that breathy exhale of satisfaction?
well add a lot more throatiness to that sound, elongate it for a few seconds longer,
and that's what we hear all day.
ha, we do it tons back and forth to him.
it's like a baby dinosaur boy yell,
we love it.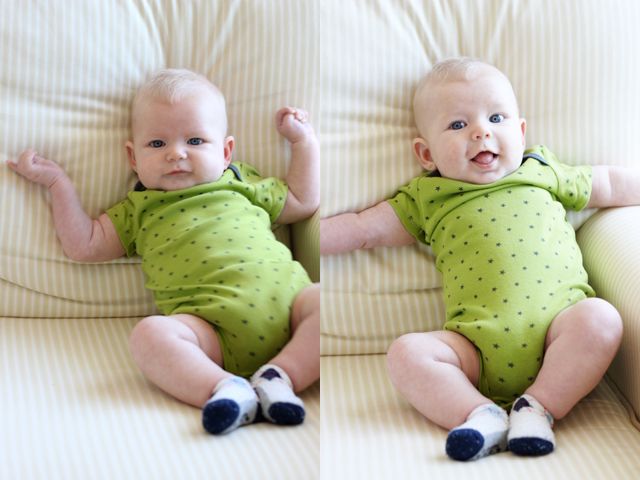 he's very interested in things and eagerly wants to put them in his mouth.
you can tell when he's interested in something when he opens his mouth really big (big to the point of stuffing a hamburger in), and then slowly and wobbly moving his head/chest/whole body to that object whether it be a toy, a burp rag, a blanket, stuffed animal, bracelets, or our hand.
such a cutie cat.
he gives us the greatest smiles when he recognizes one of us has come into the room and then it's tons of smiles from there.
and laughs are appearing constantly throughout the day,
i love it so so much!
he's a terrible napper, ha.
goes down for naps super easily but almost guaranteed that at 40 min he will be up.
the past while i could count/hope on two 1 1/2 hour naps and two shorter ones, but in the past week he's decided he's too cool for that.
he's starting to get back into the rhythm of that first long nap though.
and ever since we went to indiana, he wakes up mad as a hornet, that baby.
but lucky for us, once he's up he's really quite happy.
so although he doesn't sleep that much during the day anymore, he's still a happy camper, so can't complain too much.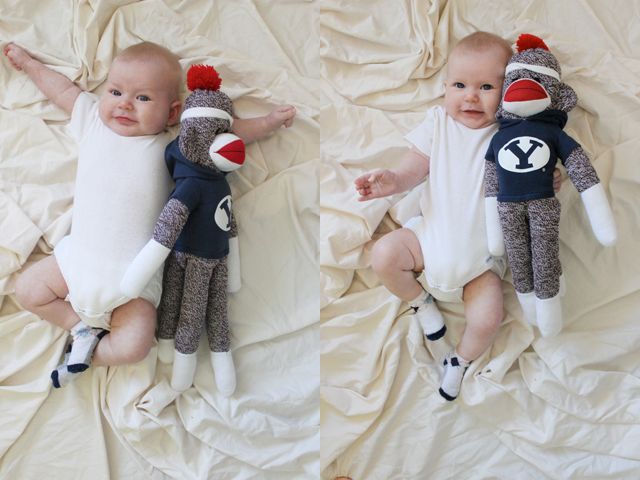 if i could graph our night sleeping progress it would look like a stock chart:
constantly moving up and down with an overall upward progress/slope with big dips and spikes here and there.
it's the overall picture that matters :)
baby favorites at 4 months:
bumbo,
moby,
swaddleme,
wubanub,
toys that hang on a bar overhead,
a wire/maze like ball he can easily grasp onto (and put into his mouth),
carseat
sooooooo,
we're really digging this whole watching our baby grown up thing,
(though, as always, we miss that tiny baby),
but it's just SOO FUN to watch them learn!
parenthood rocks.

so friends and family, you can come squeeze this cute little baby as much as you need,
i know how irresistible it is.