here's a little update on life through our iphones aka when i'm too lazy to take my camera out/places or too self conscious to take it out in front of others...
it's one of those two.

and i'm sorry if you follow me on instagram, many of these are just duplicates...

let's begin with the least flattering pictures from casey's phone:
a. first time spending time outside in the sunshine!!!!
b. another sunshine day, we didn't have a sun hat for max so a kitchen towel had to do
c. maxson miraculously fell back to sleep for casey while he worked out, lucky dog that, never happens
d. entertaining babies during conference=less conference listened to, luckily we can re-read/listen to them online!
a. sniffly baby cuddling with daddy for a nap
b. nutella cookies, hello awesomeness
c. best salsa ever from costco! (and apparently hyvee too?)
d. done with napping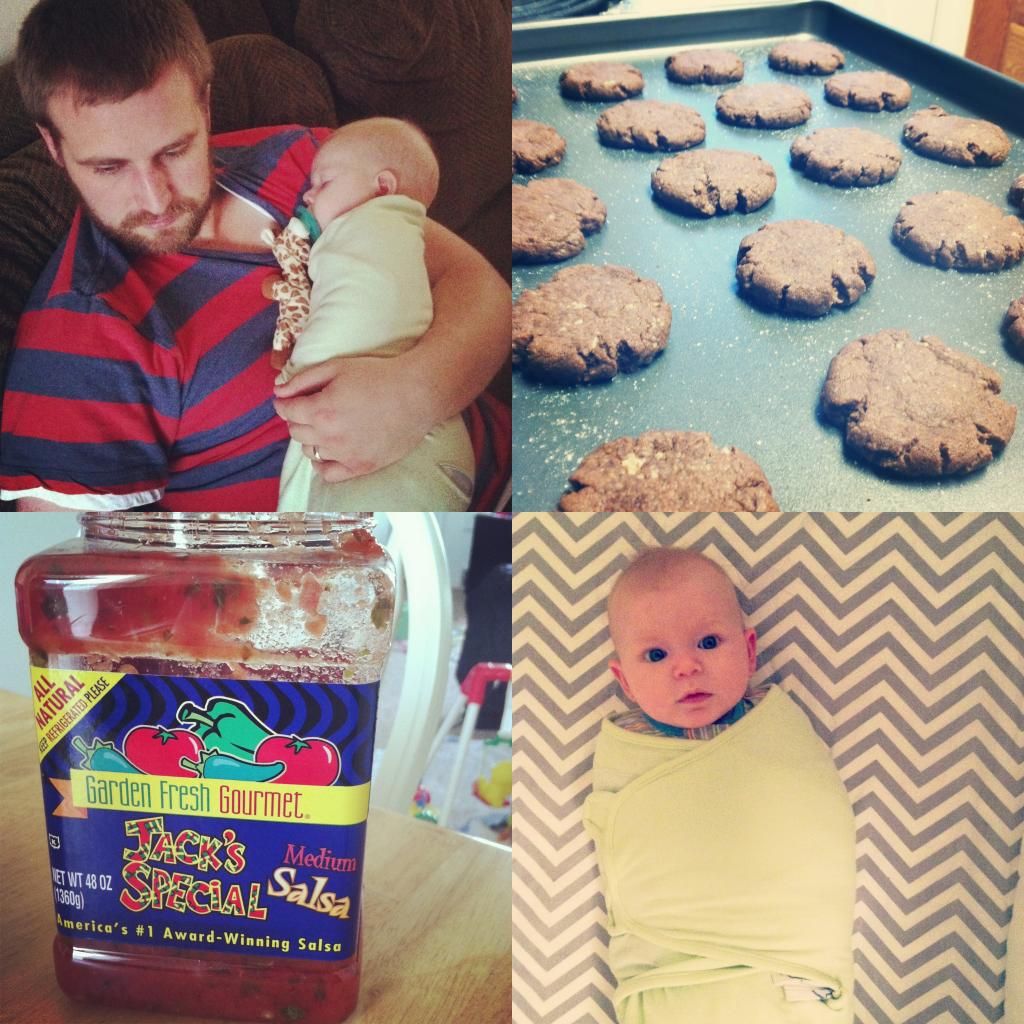 a. when i change his diaper he's always grabbing onto my arm to eat at, makes me smile
b. the main picture on casey's facebook dental class page, make me laugh every time.
c. looking at the toyssss
d. my view nearly every morning. casey is
very
diligent on doing bing searches on all 3 of our computers
sidenote: if you're not doing bing searches already, DO IT! casey's has earned nearly $60 for us to spend on amazon doing it!
a. dishes doing
b. easter bunny baby
c. car driving
d. tummy timing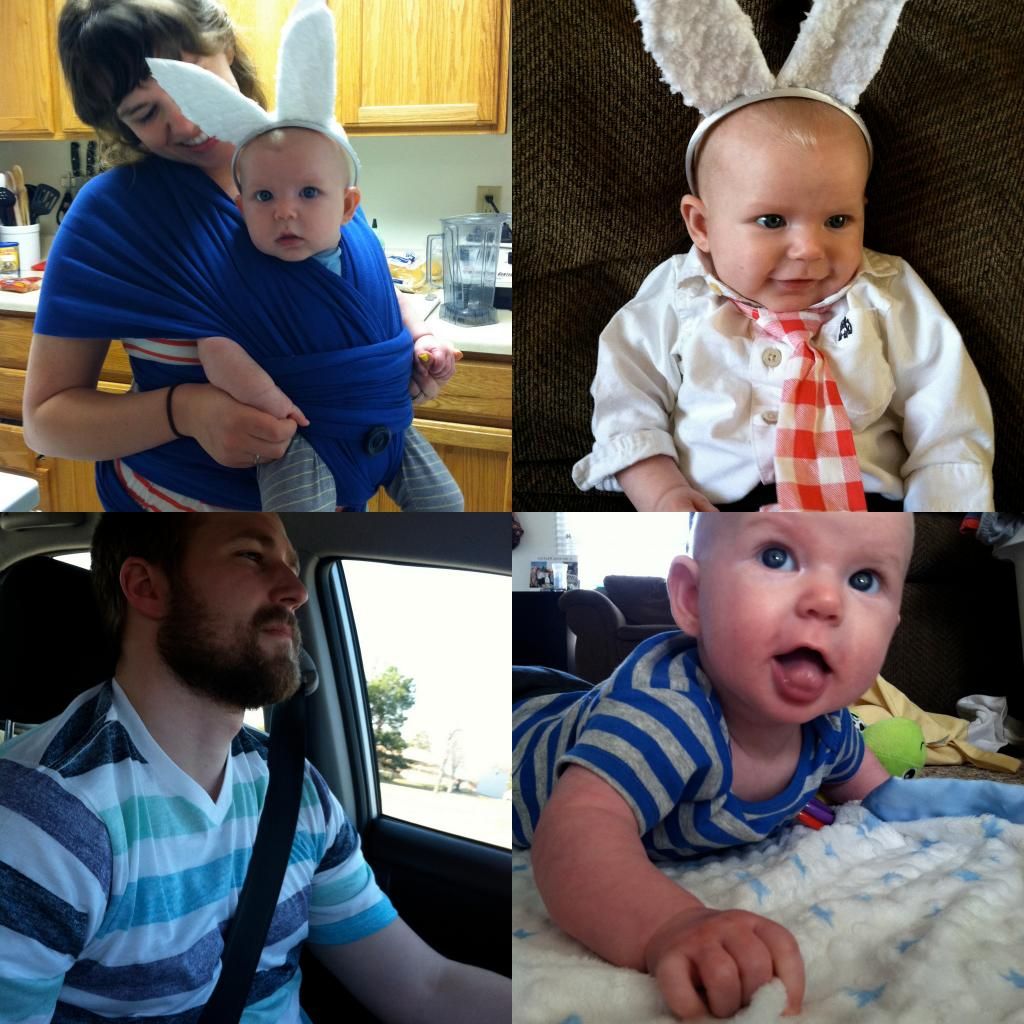 maxson and i visited the dental school for lunch again last week.
i was little more confident with myself and my semi stroller cruising around the school.
2nd picture is in the elevator looking up
dental school classroom with a stroller: not a sight often seen
a. falling asleep in my arms (not in a "baby going to sleep position"),
with no swaddle
, which is a first around here
b. my ultra cute, smiley, and round nephew, britton during his 1st year birthday cake fest!
we got to video chat with him during some of it and he
went to town
.
that boy LOVES food and was just soooo happy!
my brother sent a video of when they first placed the cake in front of him.
he picked it up one handed like a sandwhich and starting chomping away like a
boss
, so funny!
oooh we miss our nieces and nephews too much
a. while casey went to the men's priesthood session for general conference, maxson and i hung out in the backyard with some other women and kids from our street and just talked for a long time.
after coming inside, maxson just sat in the sling, cuddling up to my chest watching whatever i was putting away.
such a sweetie we have on our hands.
b. my view while lounging on the ground during general conference.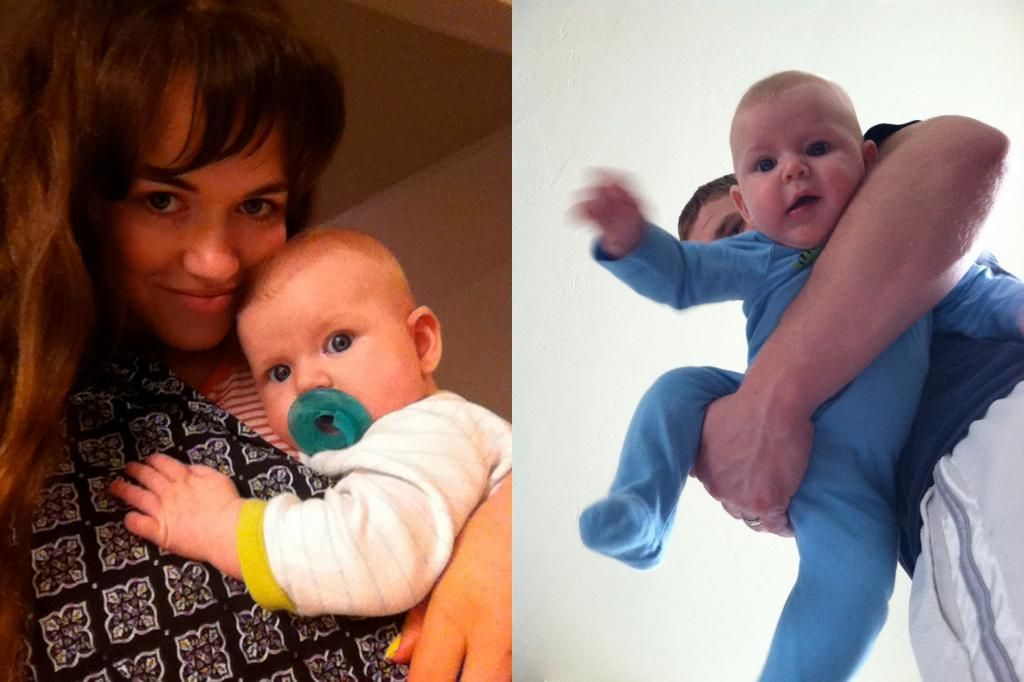 picnic in the front yard between conference sessions on saturday.
does anyone recognize that blanket?!
it's the jean blanket i slaved over last summer!
although the edges are not yet finished, it works like a beaut outside and we're so eager to put some wear and tear into it over the next years as a family.
a. b. c. conference breakfast with friends.
although pancakes, french toast, or waffles are an excellent breakfast.
someone sadly has to slave over the stove top the whole time and you can't all eat at the same time and you have to keep waiting for more!
so breakfast casseroles it was!
i made a frenchtoast casserole the night before (recipe below)
and my friend made what we call a lumberjack casserole like this one.
they were oober yummy
d. maxson's first general conference watching our prophet, president thomas s. monson!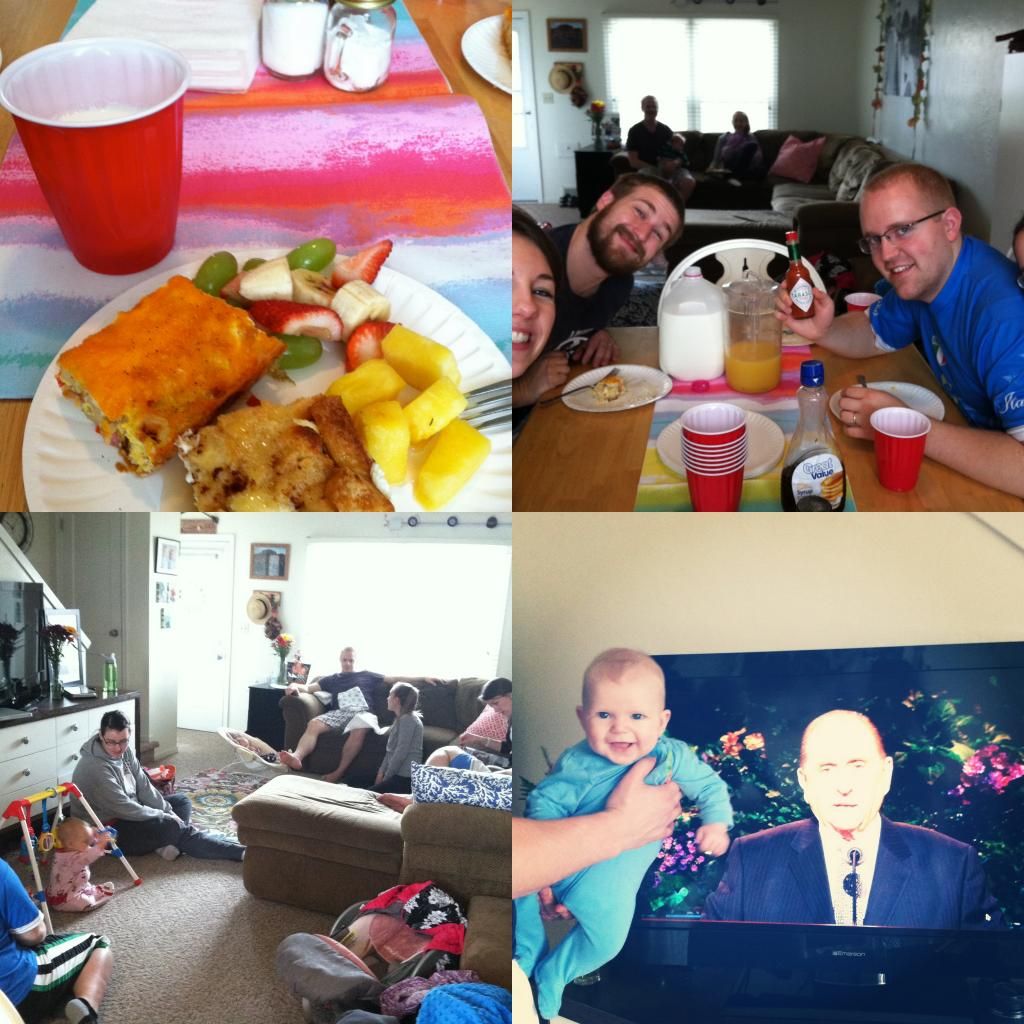 french toast casserole
To be made the night before
1 (24 oz) loaf buttermilk bread
1 pkg cream cheese
10 eggs
2 1/2 c milk
6 T margarine/butter melted
1/4 c. maple syrup
1 t vanilla
1/4 t cinnamon (or more:)




Cut bread into cubes. Place half in greased 9x12 baking dish. Top with cream cheese, cut into cubes, then put the rest of the cubed bread on top. Mix together eggs, milk, melted butter and syrup
very well
, Pour over bread/cheese evenly in pan. Cover with plastic wrap and press down on top to moisten top it all evenly. Refrigerate over night, remove plastic wrap and bake @ 350 for 50 min.