so by far, my favorite reason why we live where we live:
friends.
i have tons of friends (aka stay at home moms) on my street, in my surrounding neighborhood, and in my ward closeish by that i absolutely love,
love, love love.
examples as follows:
1st day of everyone finally going to the park together after the winter season.
it was so great to be walking, with friends, fresh air, and sunshine; it was just lovely.
i think i mentioned on my instagram there were something like 13 moms, 22 kids, and 3 fetuses!
bottom pictures: don't you see little girls in dresses, bare feet, spiderman masks, and spiderman costume legs used for a cape in your front yard everyday?
oh you don't?
well let me tell you, it's a hoot and you're missing out,
especially when they can't see through the little holes in the mask
park day:
a. because little girls in polka dots and tiger tails is a adorable.
b. maxson slept the whole park day on my chest, in his sling.
a mama melting nap.
and the park gang.
ya we kinda rock the park like it's nobody's business.
and here's the picture with everyone.
impressive right?!?!?
a majority of these people actually walked to the park and it was great just being there with everyone.
i was amazed as i talked to one mom who was having a quality conversation with me, following her 1 year old around atop the playground to prevent her from falling, and keeping an eye on her 3 year old running around below.
women are so incredible, are they not?
and i'm lucky enough to have
all these women in my ward
.
and guess what?
only 5 of these families are not in post grad school, ha!

i feel so blessed to be around such a great group of women to learn from, talk to, hang out with, who value motherhood like i do as well as have the same fundamental beliefs as i.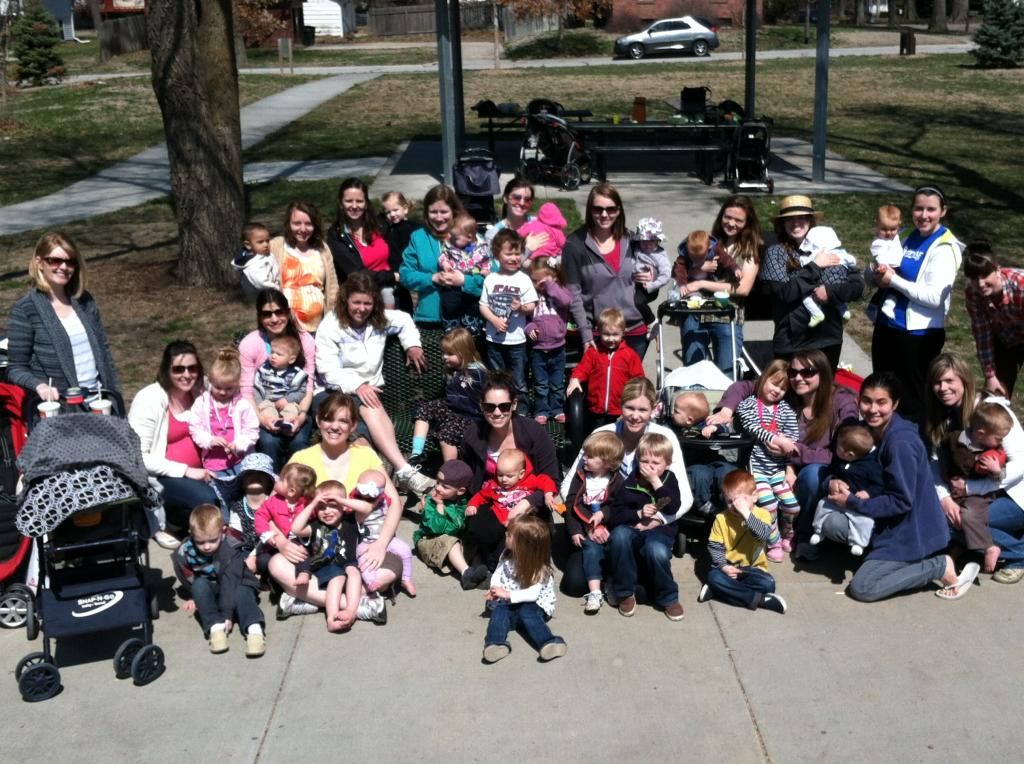 this is the picture of trying to get set up for the picture and it makes me laugh so much.
moms busy with kids, kids being crazy, all so natural.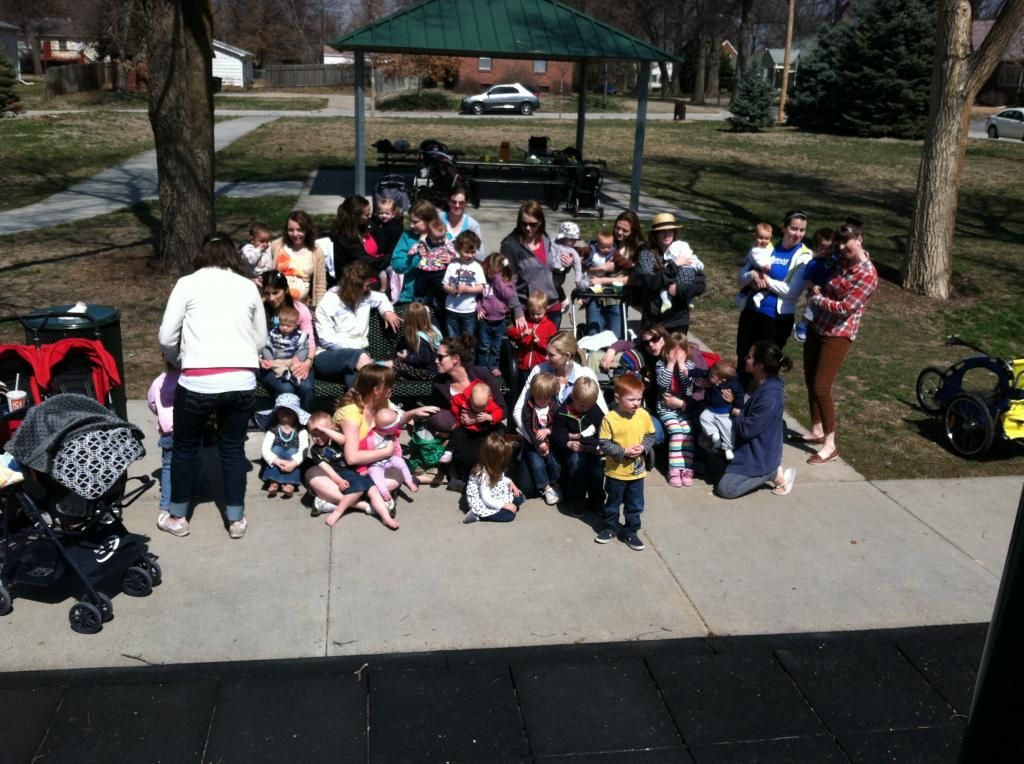 i'm so so so so so so so so so so so so so so so so glad we came to nebraska :)