what an exciting subject, huh?
no, but really...
firstly,
it's been biting cold outside lately.
i know utahns keep complaining about your cold (and i'm absolutely sure you're correct in your complaints)
but do you have wind?
yes, nebraska has a nice little wind chill atop that little number,
it's not so pleasant.
all 4 times i went outside my home last month (church, scouts, dr's appts...that's about it) i wanted to curl up into a little ball and whine.
and when it snows,
nebraska is terrible at plowing the roads
and they don't even salt them
.
i don't get it. they're like forcing people to get in accidents.
if you're not on one of the major roads, you're driving on ice.
not cool...
but here's a pretty picture of icicles outside maxson's window!
again, when we're inside (which is always), the cold looks so pretty!
an the next day we heard all these icicles continuing to fall and smash our grill... hopefully it still works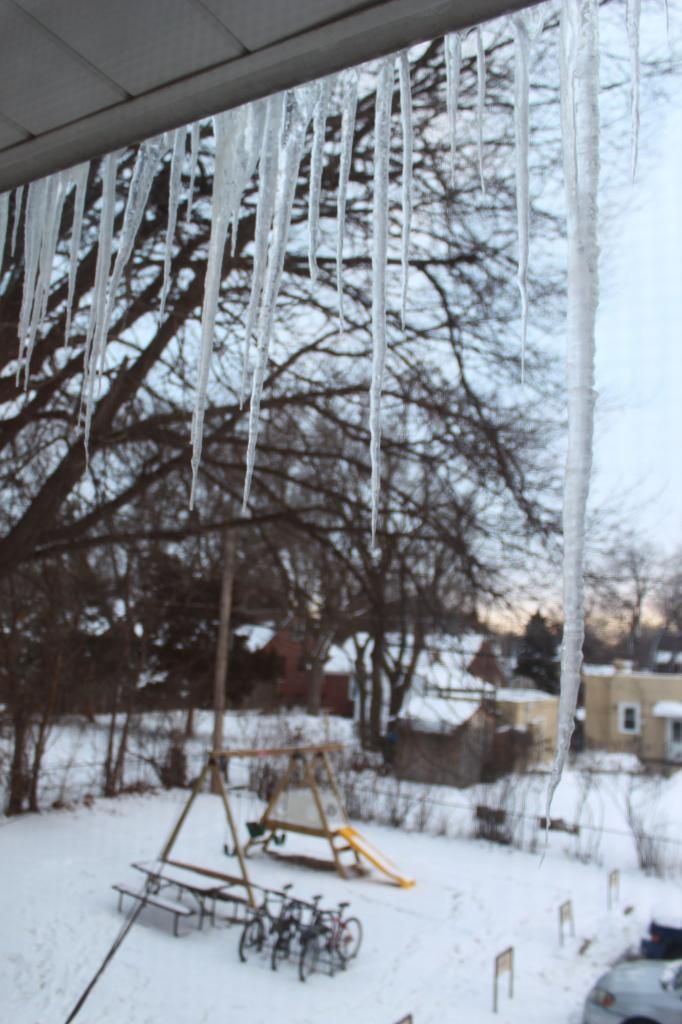 another strange nebraskan weather trait of noticed:
fog.
and it doesn't just roll away once 8 or 9 hits.
it lingers outside your door until early afternoon.
there have been a few days it just stays all day.
but i like the fog.
the first time i noticed was maxson's birthday.
i kept looking outside the window during his birth and all you could see was white fog everywhere.
we were on the 4th floor so we should have been able to see a bit of the city.
but it stayed white all morning long.
so nebraskan fog will forever bring me back those cherished memories of maxson's birth :)