continuing with birthday tradition/habit.
we rounded up a few birthday freebies for casey's big day and drove around celebrating!
although we did most of them the weekend before his birthday, it's still a part of birthday celebration.

there were some places where we said "how about you just go inside and i'll stay in the car with max"
but casey wanted max in every picture, ha.
sleepy head was only awake at 1 place!

dipping dots
TCBY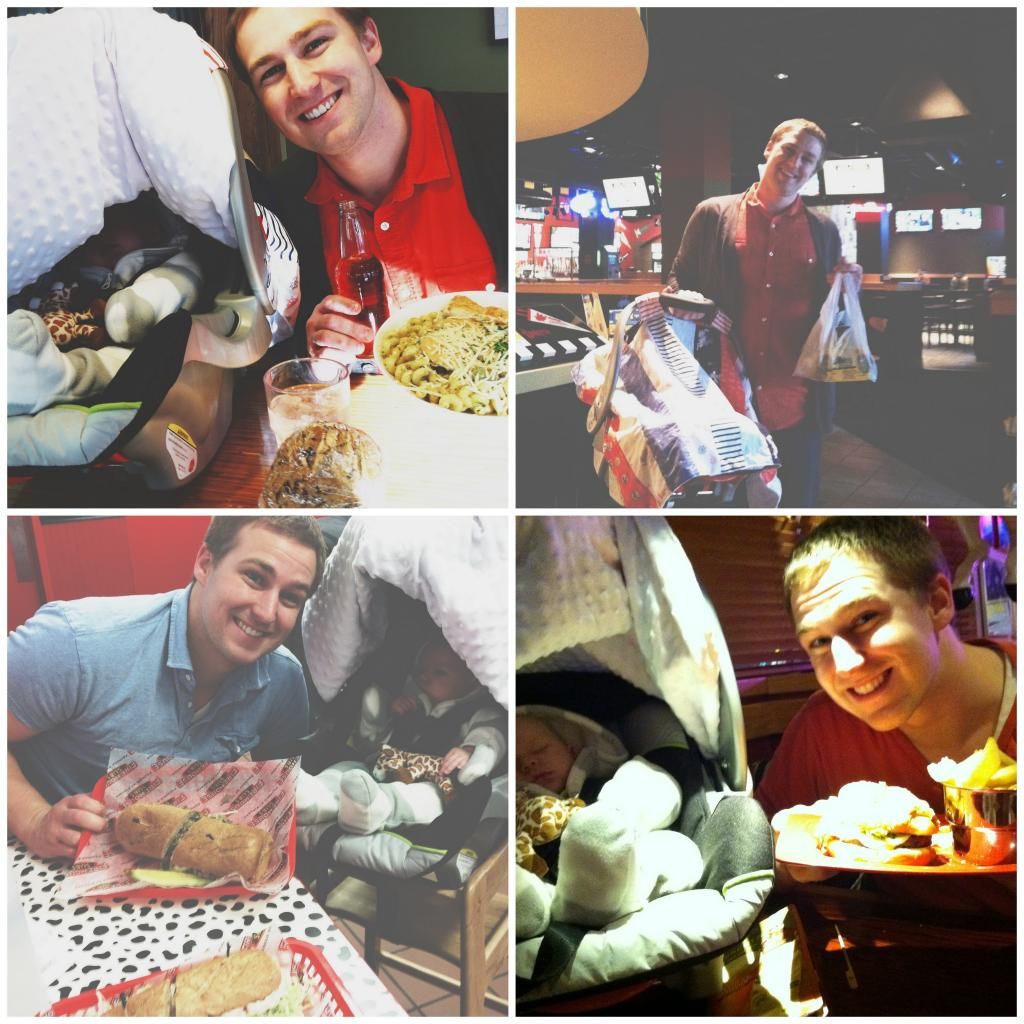 and we have a few more we're hoping to hit up!
poor guy had to study way too much during birthday week so little fun was had :(
birthday eve i attempted a cutler favorite: sweet and sour chicken.
it's casey's favorite thing his mother makes when they go home.
so anytime he'd ask for it i'd say "nope! that's your mom's thing and she can keep doing it!"
a) it's a ton of work and
b) i never wanted to hear "well it's not as good as my mom's..."
but when i asked what he wanted for birthday eve dinner he texted back sweet and sour!
who am i to refuse a birthday wish?
i did
this recipe
and we all loved it (a friend from casey's dental school joined us for that dinner too!)
but next time i need to 1 1/2 the sauce at least.
birthday day he was at school all day long, ha.
we did firehouse subs for lunch and came home to
oreo rice krispie treats
.
we then enjoyed buffalo wings at home for dinner and his favorite part of the day:
the
oreo cake
.
i had to literally push his studying materials out of the way so i could present to him the cake.
max was asleep by this point so casey got a wonderful solo rendition of happy birthday performed by the lovely wife, me, and then we dug into the cake together.
it was a sweet birthday to remember, just him and i :)
and max upstairs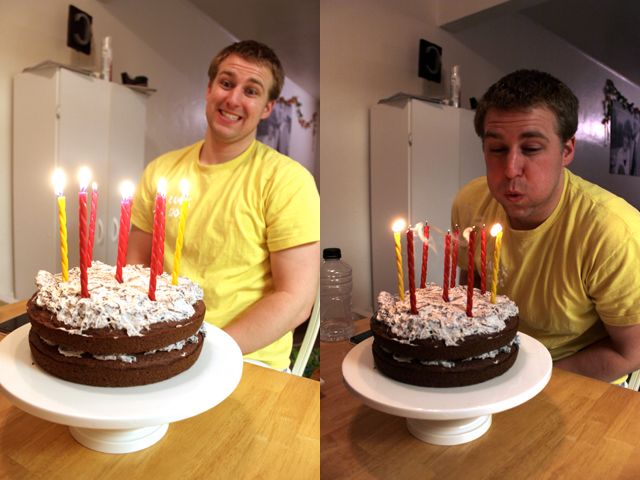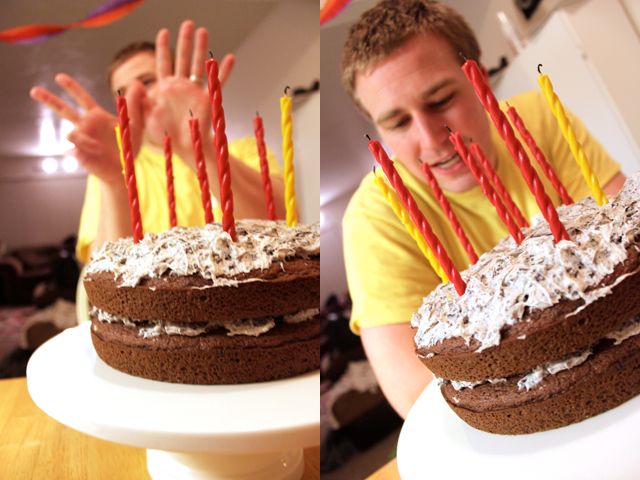 i have to say, the cake was so darn yummy this year.
i don't usually eat left over cake but this stuff we've both been forking bites out of for
days
and still love it!
i can't decide if it's because it's actually a yummy cake or because there's oreos in it...
fyi if you do make this, i accidently left out the 2 cups of chocolate chips it adds, it still tasted awesome without those 2 extra cups
yet again, i'm grateful to celebrate one more year of this man's life.
i'd be lost without him!
happy 26 years, lover!