so our original plan was to drive up the canyon,
back in all the pretty leaves,
and drive home.
but on our way back down we suddenly thought, why not hike stewart falls right now since it is on our
bucket list
?
and, oh, what joys we did have!
luckily we went last tuesday, the day before it turned rigid, cold, rainy/snowy here in provo.
the drive was utterly gorgeous.
we saw
the mountain sides were alive with colors bursting out in flames.
the smell
was incredible, it made me want to go camping right that minute and live out in the wilderness all autumn long.
i honestly couldn't take big enough breaths in. it was so wonderful.
we listened
to our beloved country music the whole way driving (did i tell you i converted casey to country music? for all you country haters, it makes us happy and we love it it so don't judge.)
and of course the company was wonderful, i don't remember what we talked about but i remember being happy.
we turned up the canyon and enjoyed every mile.
casey was driving slow,
my head was stuck out the window like a dog taking in the smells and sights.
we'd go back and forth saying "oh look over, there, that's so pretty!"
we saw a
huge
moose cross the road when we got up to aspen grove.
it looked so majestic with the fall leaves on all sides of it.
after driving through all the aspens after aspen grove,
we turned around and that's when we decided to hike stewart falls!
to say it was pretty is the most boring word i could use.
i'm not much of a writer so i won't try to convey what it was like except that it was so glorious.
seriously.
all the leaves around us were changing colors.
little chipmunks squeaked and crawled up all the trees around us.
leaves littered the trail and looked like millions of little girls had gone before us and dropped their flower baskets.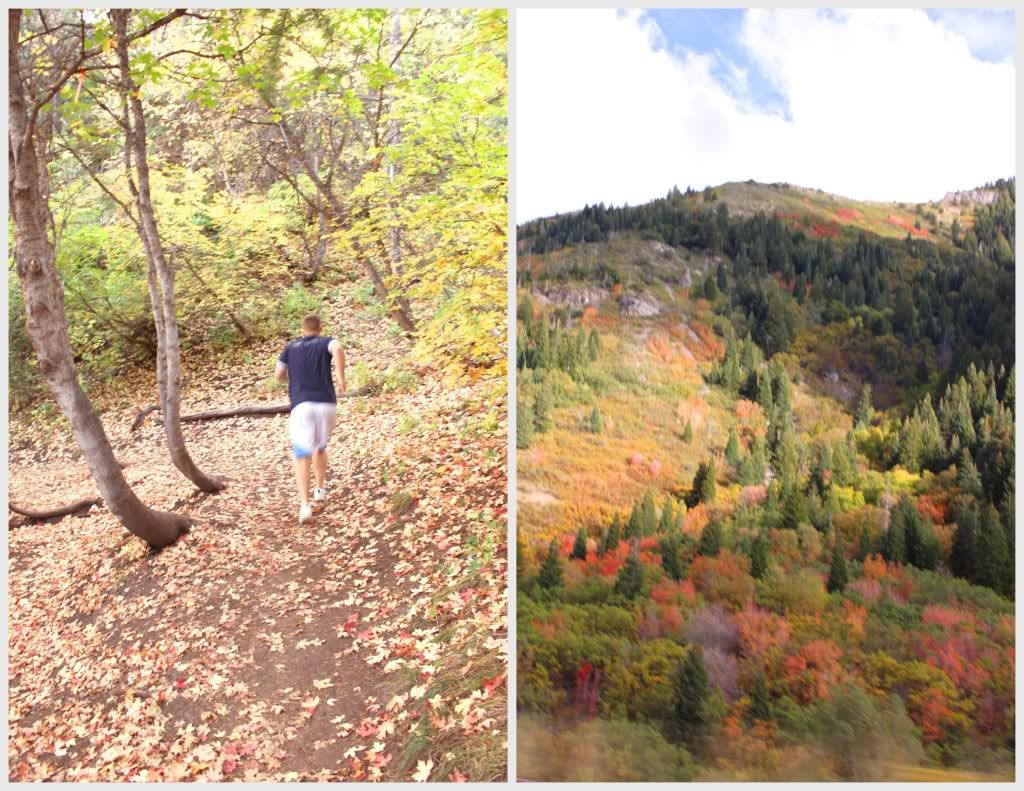 we ran (on the flats and downhills) to make the hike faster.
it felt like we were in a movie, being chased, jumping over stumps, roots, and boulders in the fall time
it was so cool.
the falls were exquisite too with bright reds, oranges, and yellows trailing on all sides.
the air was perfectly crisp with a slight chill.
and we were out there all alone in God's beautiful creation.
we passed
maybe
8 other people.
it was like our own, personal, intimate experience with nature,
one i will never forget.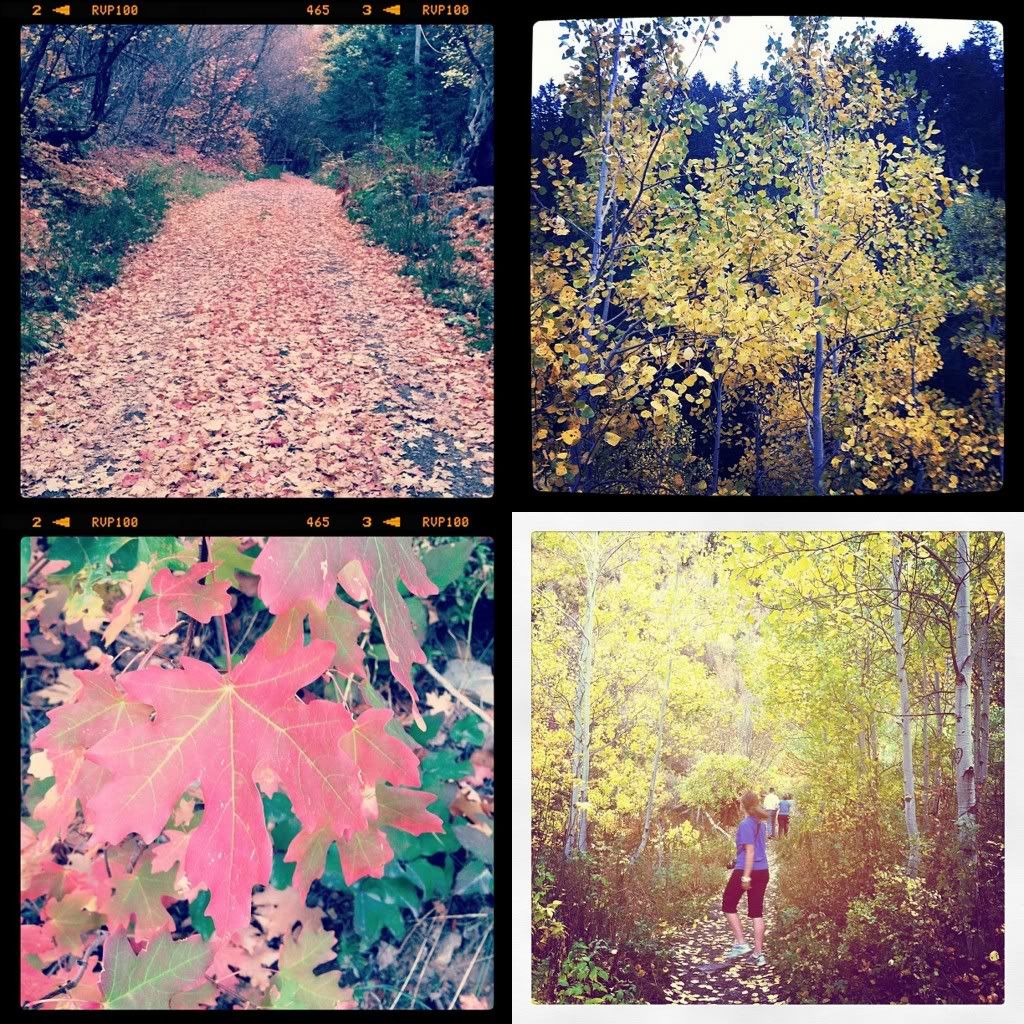 if you live in provo you need to take your canyon drive asap before it's all gone!
ps- the picture above the bottom left picture, is the road we went and took our
engagements
in,
it was just as beautiful as we remember!!
it's this secret little road up the canyon, you pass a kinda bigger open horse field on your left and it's behind there.
my ultimate dream would be to have a quaint little cabin on the itty bitty road!