we have officially crossed of another item off our bucket list.
this last weekend we went camping up diamond fork canyon near spanish fork,
and had a grand ol' time together.
we dusted off our sleeping bag and tent,
borrowed many an items from family, neighbors, and landlord,
and went on our way!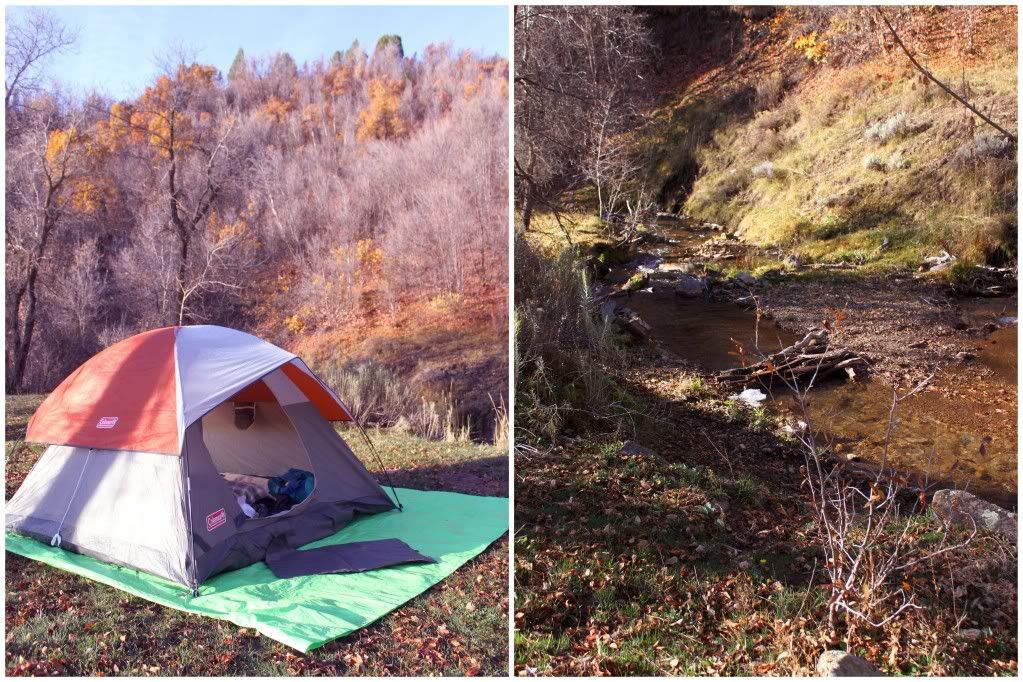 hot dogs for dinner and breakfast,
casey brought his finest whitetrashwyomingcowboy skills with us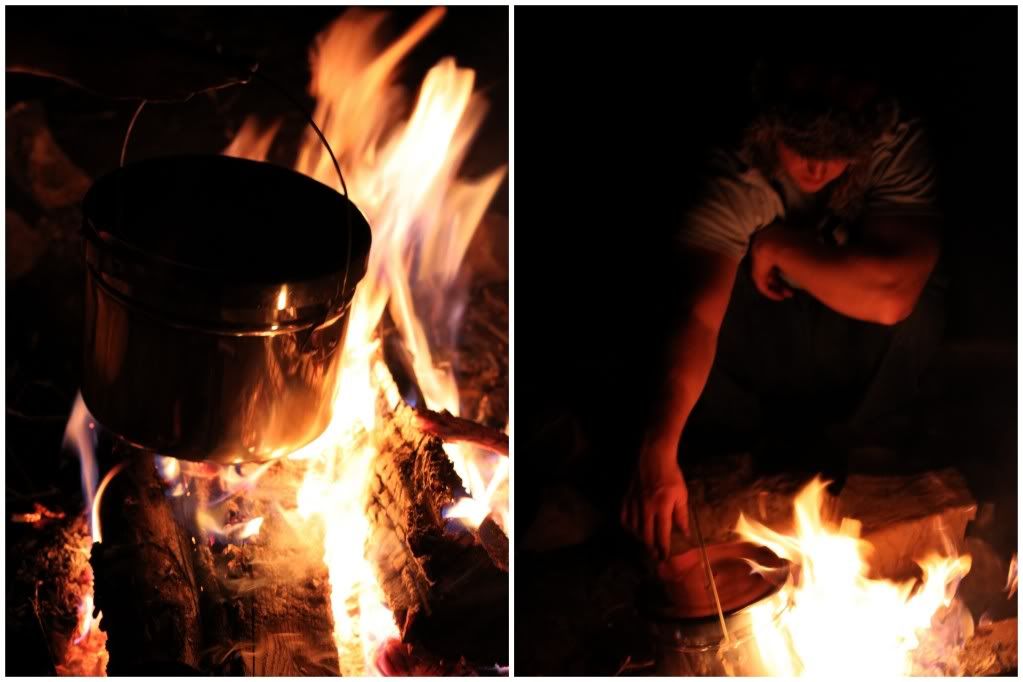 after cuddling all night to stay warm,
we woke up to frost all over everything, and the rushing stream as our background noise.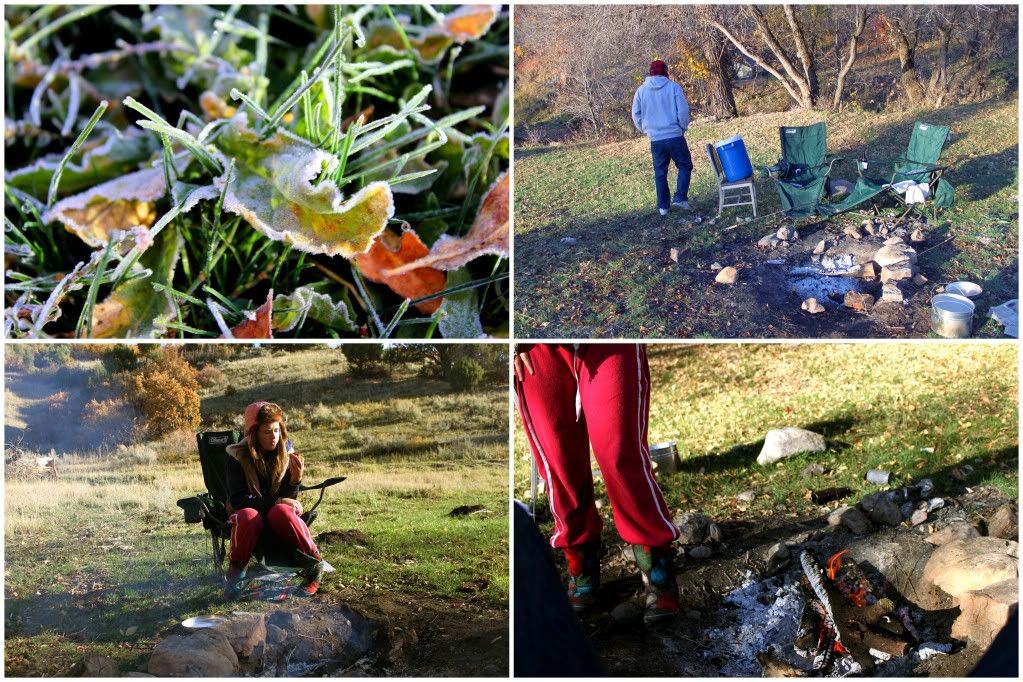 we built one more fire for morning (for our hot dogs, jeeze)
warmed ourselves back up and packed up "camp."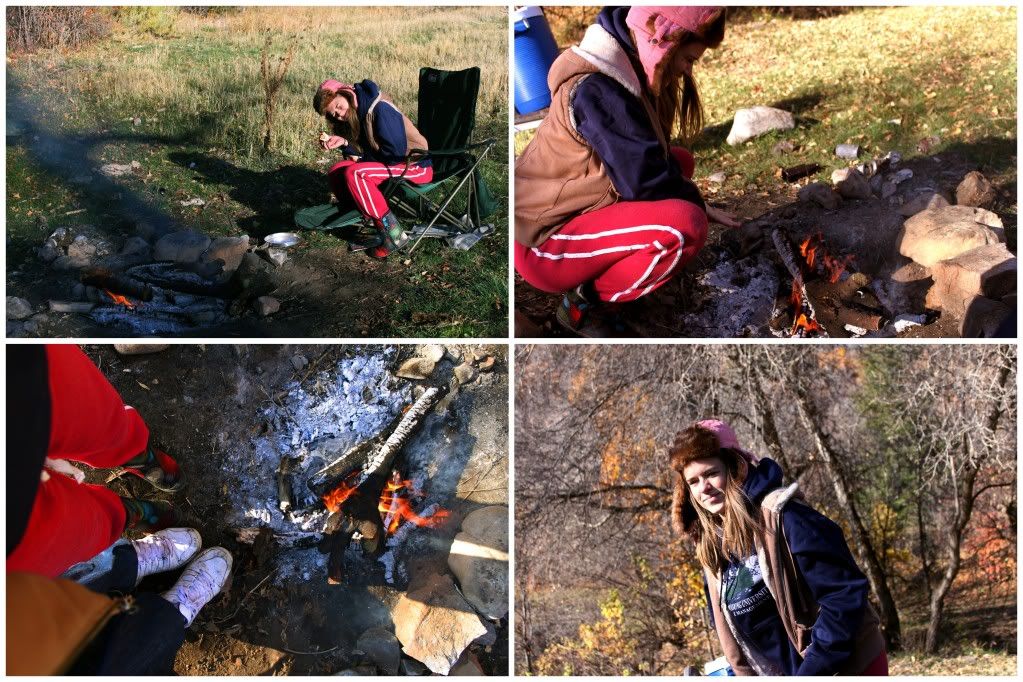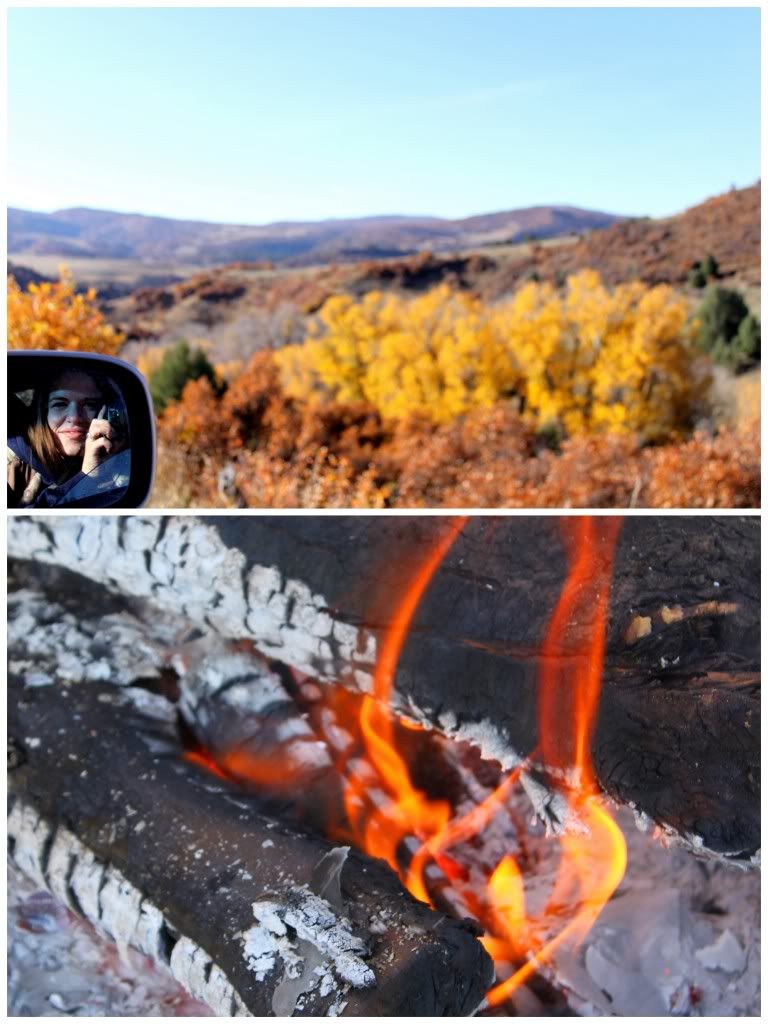 dear camping,
you were more fun than i expected.
i'd love to go again.
love, the cutlers.
stories not to be forgotten:
-weston telling us at the last minute that "tomorrow" was the first day of hunting season for locals. DON'T SHOOT ME!
-the trouble with fires...
-waking up in the morning to a mysterious tent across the stream. no idea where that came from.
-casey having to go to the bathroom in the middle of the freezing night.
-the air mattress not blowing up all the way.