so i mentioned that last thursday was scott's birthday.
the 3 of us families/siblings met up at 5 guys burgers to celebrate!
and boy, do we love those burger and FRIES.
oh, those fries are heavenly.
i only took pictures of the little kids because they're so cute.
i love my neices and nephews, love them.

(i'm stupid, and put the same pic of abby in twice)
oh and little mr. tristan is walking, walking people!
it's so fun to see them progress bit by bit.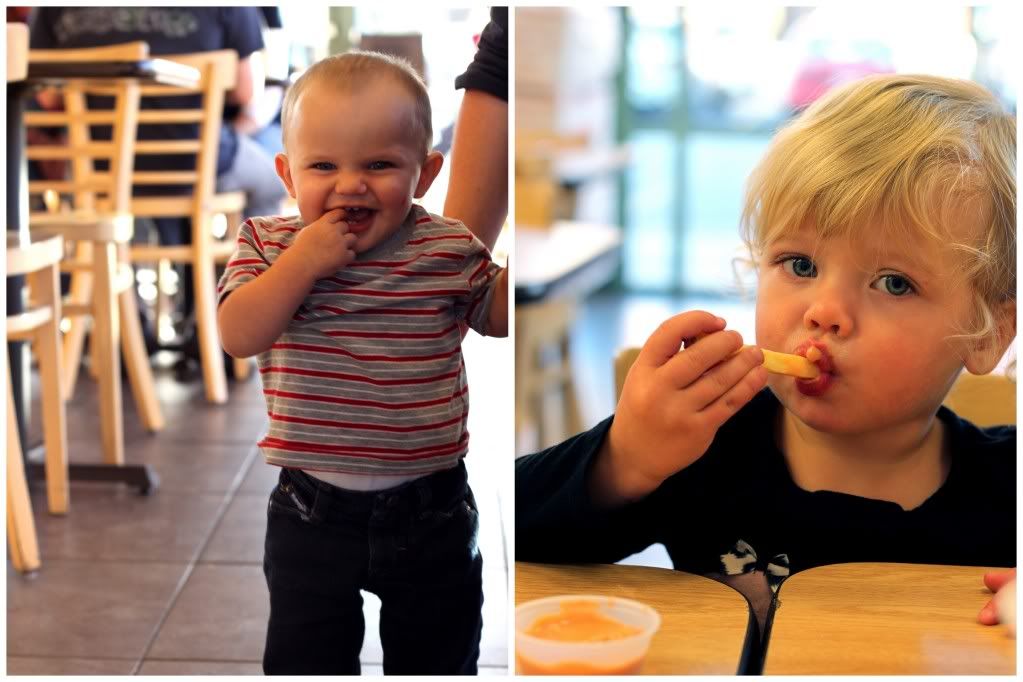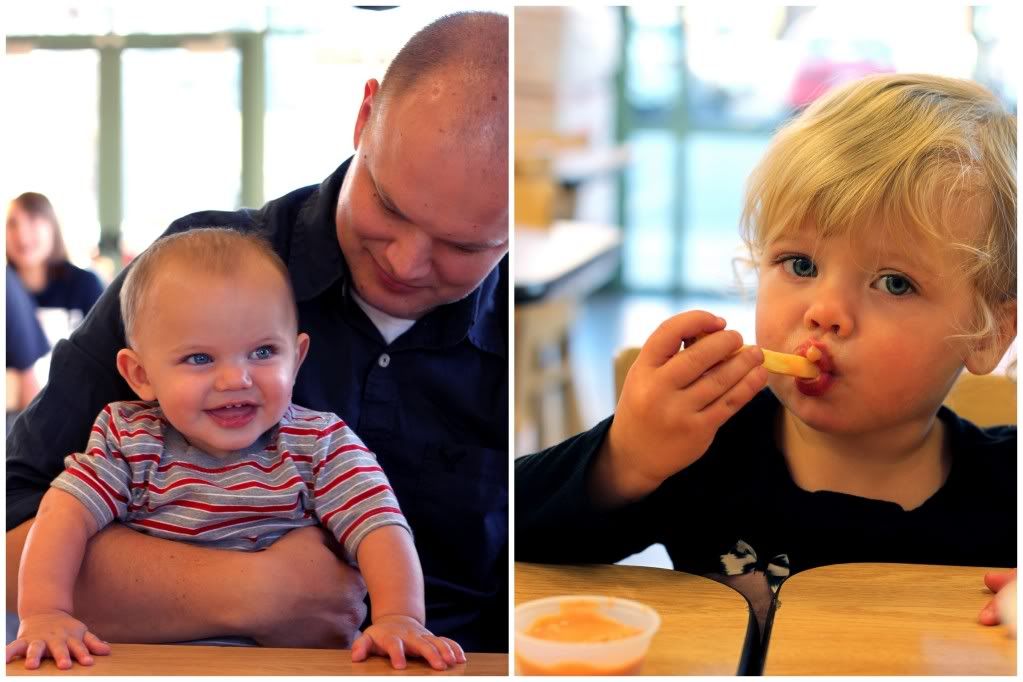 and then of course the birthday boy (with tristan) so cute.