some of our activities in arizona:

we played jenga one day, we forgot how much fun that game is.
as soon as i took these 2 pictures, it fell:)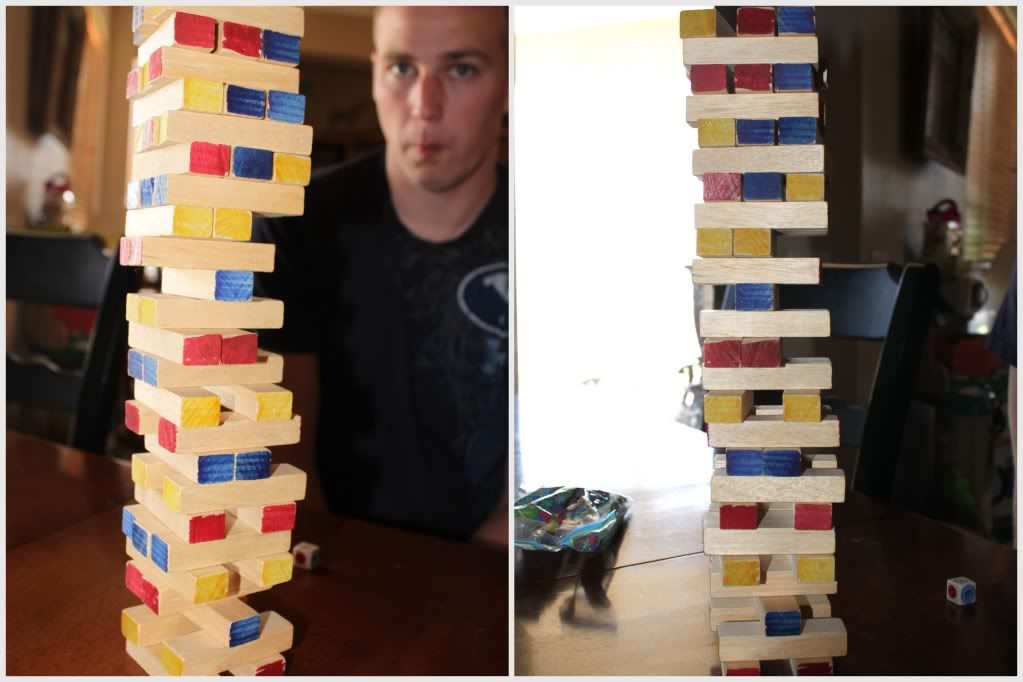 we did a tiny little celebration for phoebe's first birthday!
she is so stinkin funny and cute!
annalee learned that there's not only fun games on the iPad but kimber's phone too.
i can't believe how much she knows when it comes to technology!
as you can see from the photo above, we put her hair in curlers.
if i do so say myself, those curls were the cutest things i ever did see.
casey insisted we go to bahama bucks everday, everyday. ha,
few understand how much casey loves his bahama bucks.
casey always gets cream soda and cotton candy and i blue raspberry and watermelon
we went to baskin robin's 31 cent scoop night while we were there,
can't get better than 3 yummy scoops for 93 cents!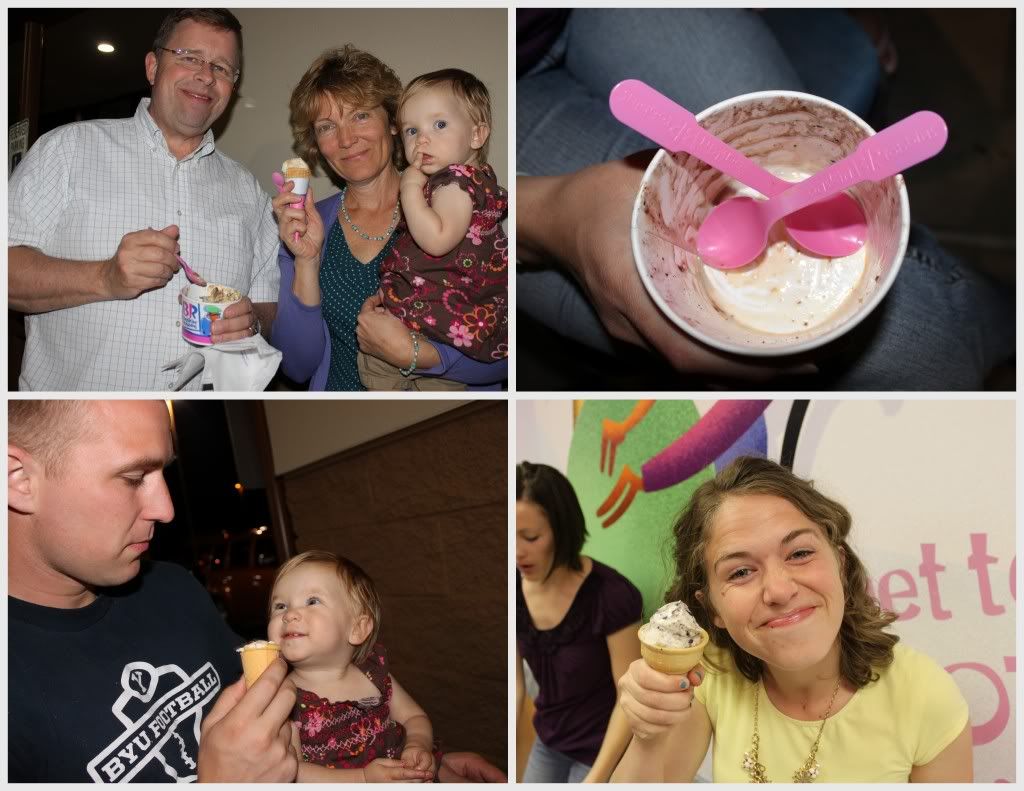 we played at the park and wore out the girls

and lastly a few randoms:
1. we did a lot of running while we were there, which was so nice, my mom came along with us on her bike, and one day annalee joined us in the bike trailer.
2. i saw lots of sunscreen in the stores, i love sunscreen! sunscreen means summer!
3. we visited my nephew tristan in utah on our way to WY
4. casey and i watching the royal wedding in WY :)