what a week it has been!
we are officially done with classes and have just 4 days of finals remaining.
at least i have finals remaining.
but only monday and tuesday!
casey somehow has no finals and pretty much has not had class the last week and a half.
lucky lil boy.
we've been working our tails off at work too.
we started the adventure of packing up the apartment, wooo.
but we've been taking breaks as needed, at least i have, ha.
i went to lunch with some of the girl's i work with.
i got together with a few other girls in the ward for a girl's night where just chatted away.
i spontaneously met up with 3 other girls i worked with while at aspen grove (AG).
those girls are such a delight,
they bring back great memories of that summer.
the next day 3 of the 4 of us met up yet again for a little frozen yogurt.
one is now engaged, as of a month ago, so we had a lot of catching up to do :)
sprinkles, yumm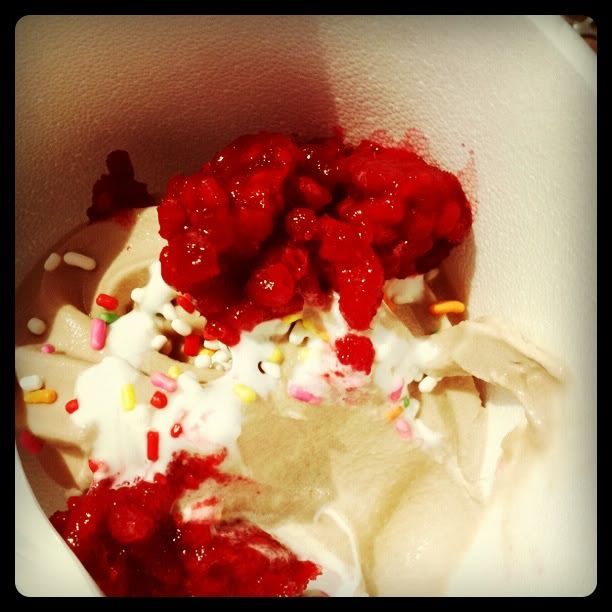 and together casey and i were able to get together with some of his mission people,
which was a blast. the smith's, who opened their home to us, were so so sweet.
we had the infamous "spud burgers" with flaming sundaes to finish it up!
see the little flame at the top!?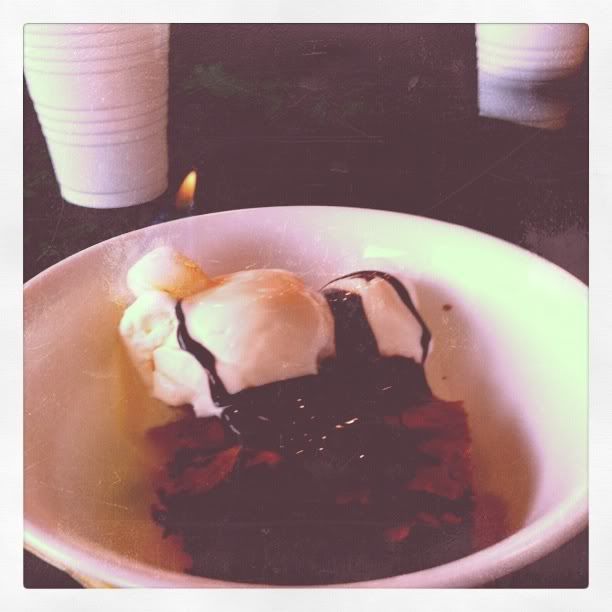 we also got together with a few people in the ward for a tiny little bbq.
the weather was incredible and i could not soak it in enough!
i love the warmth of the sun,walking around with no shoes on the grass and cement, the smell of the bbq, needing sunglasses bc the sun is so bright, and just sitting in the grass with friends.
it was just so wonderful!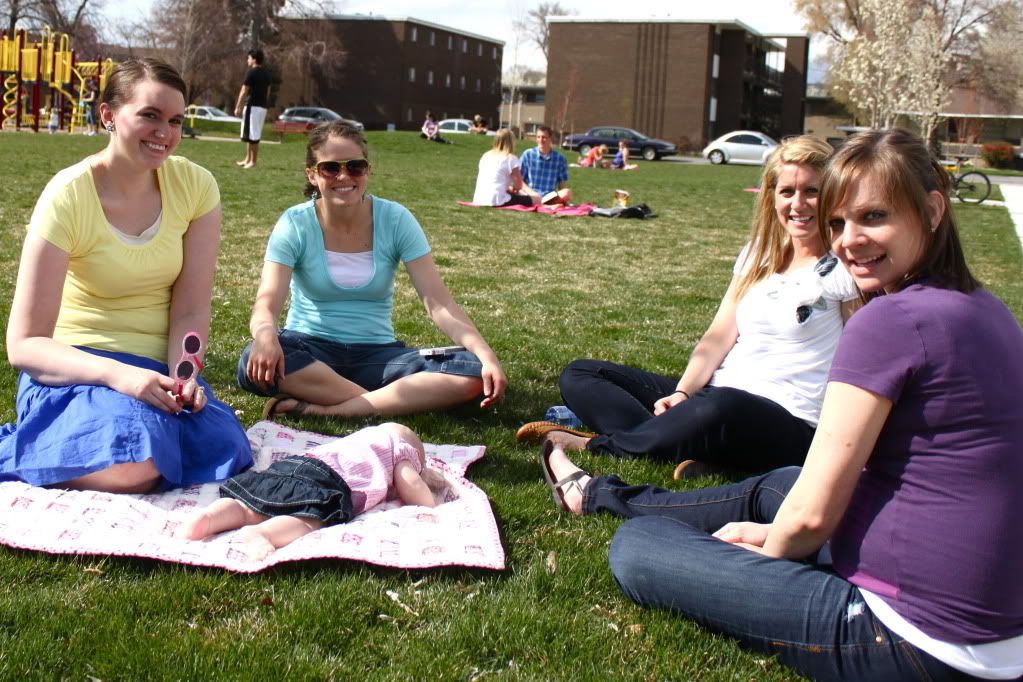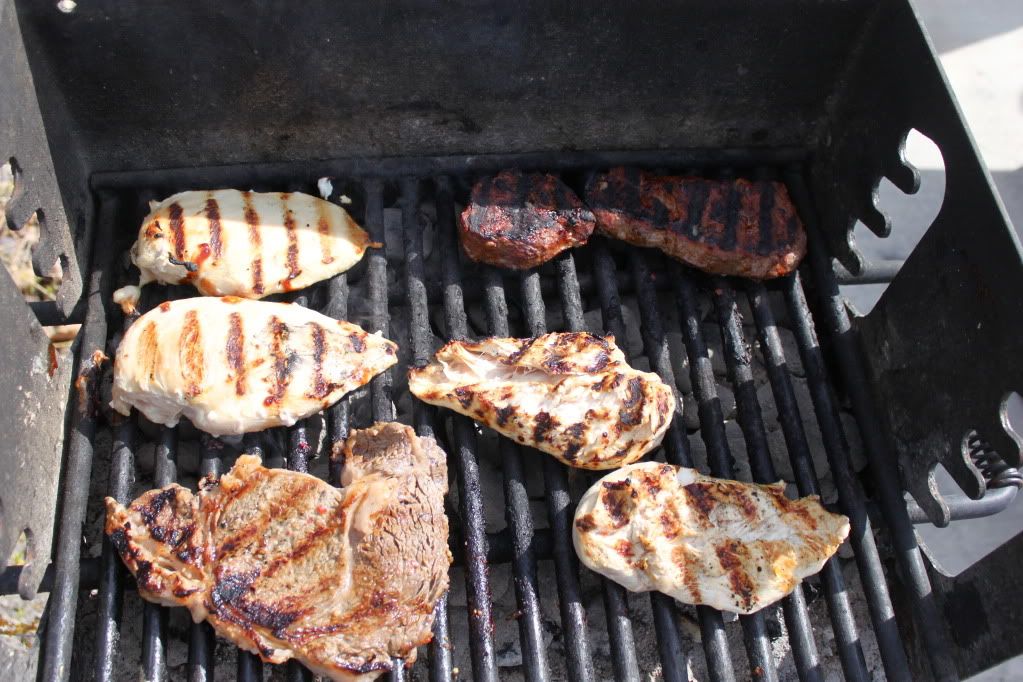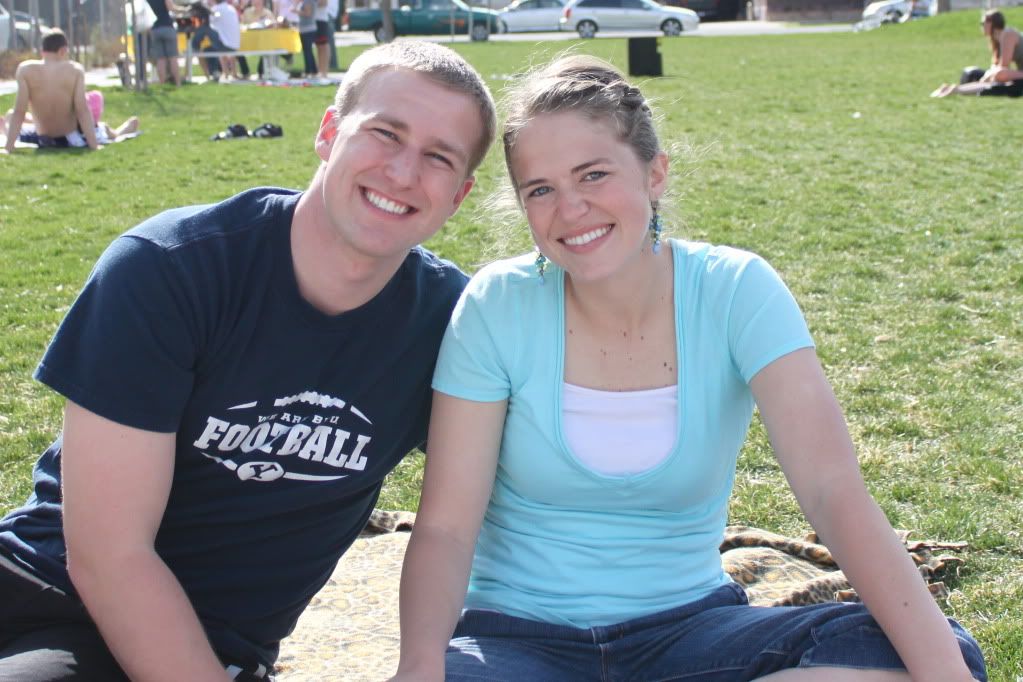 thank you summer for finally coming!!
btw- i'm kinda
obsessed
with all these trees blossoming.
they are the most beautifully, joyous things that utah has to claim.
when casey and i are driving around provo i'm constantly mentioning to him, "we are so lucky to live here, it is so pretty!"
every time he agrees too, we really are so blessed to live in such a beautiful place during our college years!