so....
we made it to indiana!
we're happy to be here and have our summer "officially" started.
out of the kindness of their hearts, we are actually living with casey's brother and SIL for the summer.
it was either live 45 minutes away from them and pay expensive rent,
or live with them and help them wih rent.
we chose the latter, you see.
we're incredibly grateful for this time to be with them and are excited for our summer adventures together!
casey studies for the DAT from 9-6 with an hour lunch break and then goes off to sell.
i'm amazed by how hard he works for our little family.
i love that man.
i on the other hand,
have been diligently going to place after place with my resume.
no luck so far, but hopefully something sometime will come along.
we're having a blast with the toddler running around the house.
jaden, our nephew, is so much fun!
he loves casey and calls me "ber"
(which melts my heart).
we're very excited to see him grow this summer!
cody (the brother) and camille (the SIL) are simply a blast.
i am so excited for our summer together.
they also have tons of cute/fun friends around the area
and are sweet enough to let us join in their festivities with them!
such as cinco de mayo!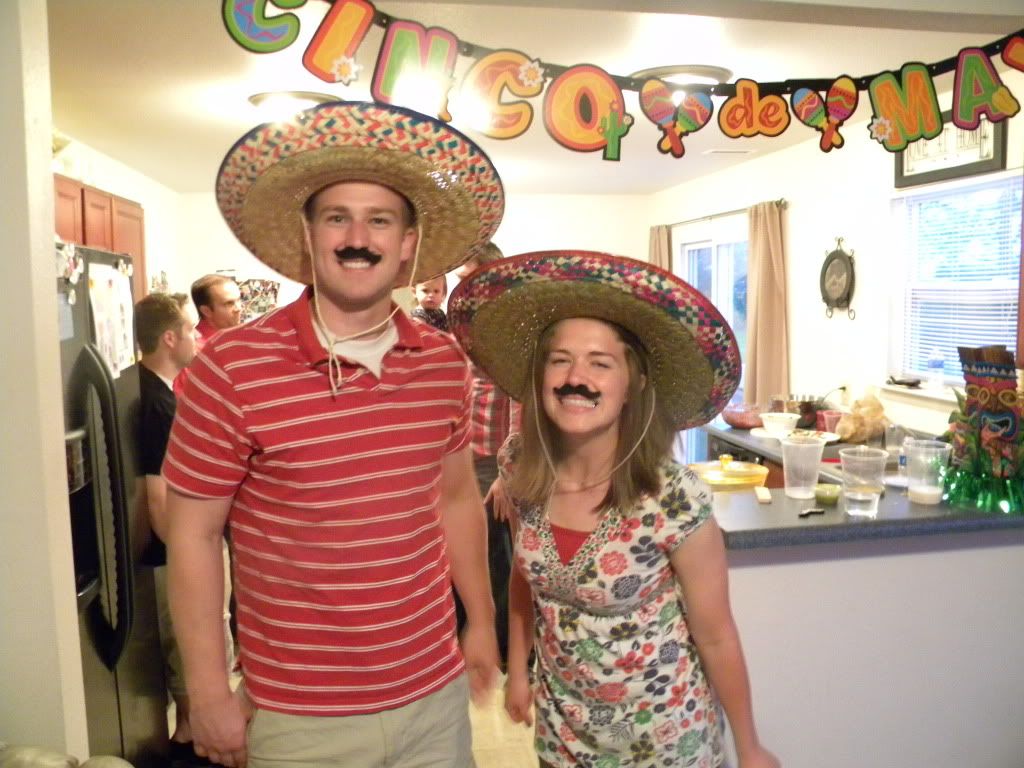 yummy mexican food,
a bajillion rambunctious kiddlings,
along with funny adults
and games made for a great time.

look for more updates about our indiana summer!