i talked about my favorite baby baby products back
here.
now i want to share my favorite eating/feeding products with ya!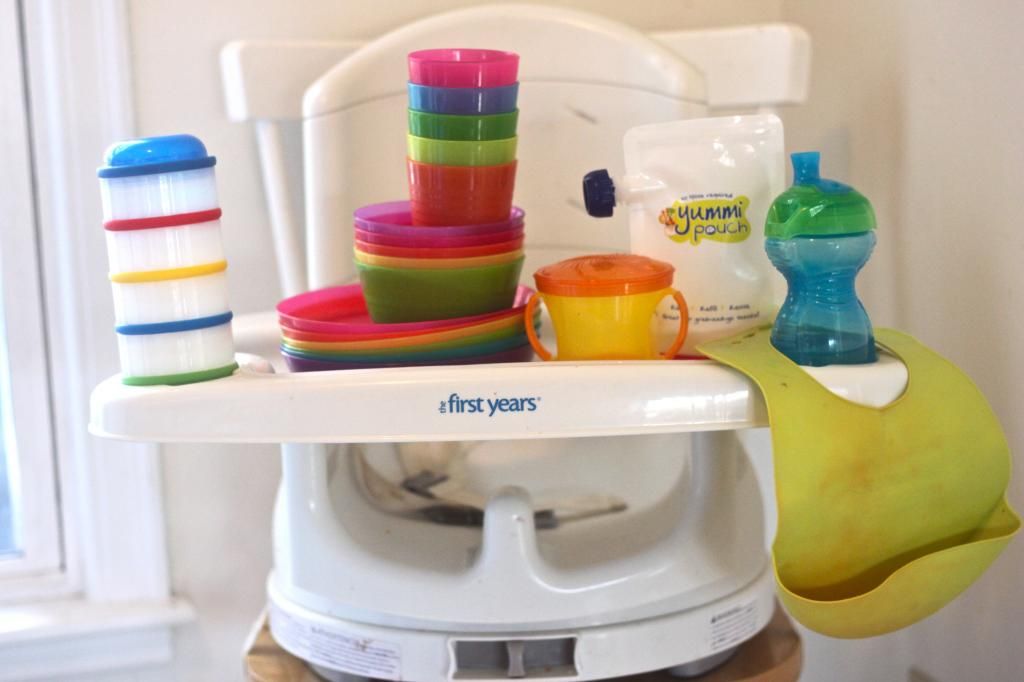 they're a nice sturdy but flexible plastic that you can easily wash under the faucet after each feeding.
it has that pocket to catch all the food that misses the mouth opening.
they're a great length and width (at least for my babe)
i'm sure they'll last for all my kids too.
1 problem: spaghetti sauce kinda stains them. it doesn't bother me. it fades after so many washes
for some reason i thought having a high chair that swiveled would be awesome.
ha, it is kinda fun.
necessary? no of course not.
i really wanted a "space saver" chair and it has worked out great for us.
if i could have gotten t
his ikea one
back with me i may have done it.
it has a really sleek design, really light weight, collapses nicely, and doesn't have crevices and stuff
but i would have bought
this one
too. simple cheap, easy.
everyone has them, they're great.
maxson proudly carries his cheerios around in it.
although he's not perfect at not making a complete mess with it, it gives him power and responsibility over what he's eating which i love.
i love the concept of those squeezie pouches from the store.
but at $1+ each, i just can't/don't want to afford that.
we reuse these pouches all the time.
i buy the big jar/tubs of applesauce and yogurt to fill them up which is way less expensive.
also when i make myself smoothies, i put it in here to feed him with.
we're always taking these things on the go so there's little to no mess.
they're brilliant.
easy to clean.
hold a lot.
and i had 1 of the top ziplocs break on me so the company set me a whole new pack!
this is the cost effective way to go.
we also take these with us whenever we're out and about.
they too are brilliantly convenient
there are tons of great sippy cups out there.
i just happened to buy this one.
it doesn't leak even when it's laying over.
max likes it so i like it.
but soon i'll be buying
this water bottle
for him so it can hold a little more and he can use it for years to come
easy, cheap, cute, microwavable, great design.
(they're cheaper if bought directly at ikea, i didn't buy the utensils, and i also have 2 sets of all the plates, bowls, cups so i'll have 12 matching ones for multiple kids etc)
baby spoons are so cheap and easy to find.
forks, not so much.
why is this?
i decided to get metal forks instead of plastic ones so they "stab" more easily and last longer.
we shall see
so mommas, what other super awesome mealtime accessories do you love that i've overlooked?