hiking to the diamond fork hot springs together
(not too far away from spanish fork)

the day after graduation ceremonies was pack up our house day,
or at least pretend to pack up our house day.
we stopped for awhile and went on a little excursion with my mom to hike the hot springs!
i had done it with friends during my aspen grove summer,
but it was at night and you couldn't see much.
so i was definietly excited to go with casey and my mom.
i just googled "diamond for hot springs" and looked up the info on it.
we followed the driving directions and reached our destination mid-afternoon.
we were very surprised how many other cars were there but knew we were at the right place.
the hike is about 2 miles in and beautiful.
it smelt so good and the rushing water by the path was spectacular.
we had good company and we just kept hiking along.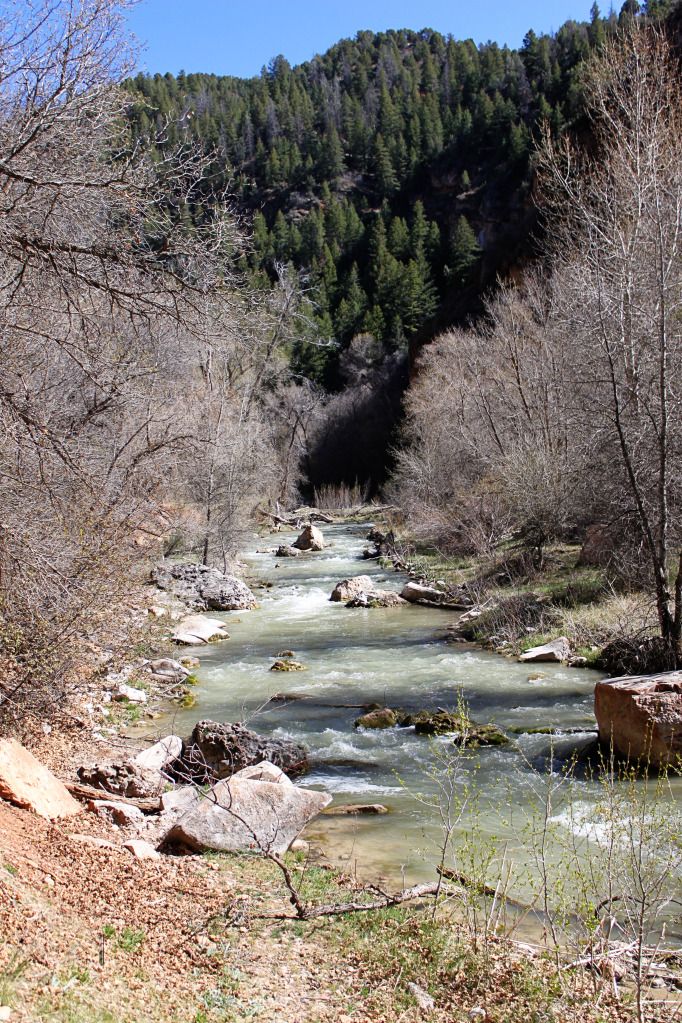 about half way there though, we ran into one of the funniest moments i'll always remember.
casey was leading and then it was myself and then my mom.
suddenly i see a small snake by casey's left side and i say "watch out there's a snake"
casey then begins to go bonkers.
he can't see the snake.
he begins to do football star/deer high knees trying to get away from where he's standing while looking at the ground.
he's freaking.
i've never seen that boy move so much nor be so terrified.
i know, i'm so childish, but seriously it was the funniest thing ever.
i'm pretty sure his face was struck with pure fear too,
i was laughing so hard and would just keep randomly laughing about it for the next while.
funniest moment ever.
we finally reached the hot springs after what seemed like forever
(forever bc we could smell that yucky sulfur for so long).
sadly enough though, it was quite warm outside during the hike,
and so the last thing we wanted to do was get into some burning hot hot springs.
so we splashed our feet in the cold stuff for a little while and then once we cooled down tried out the hot springs.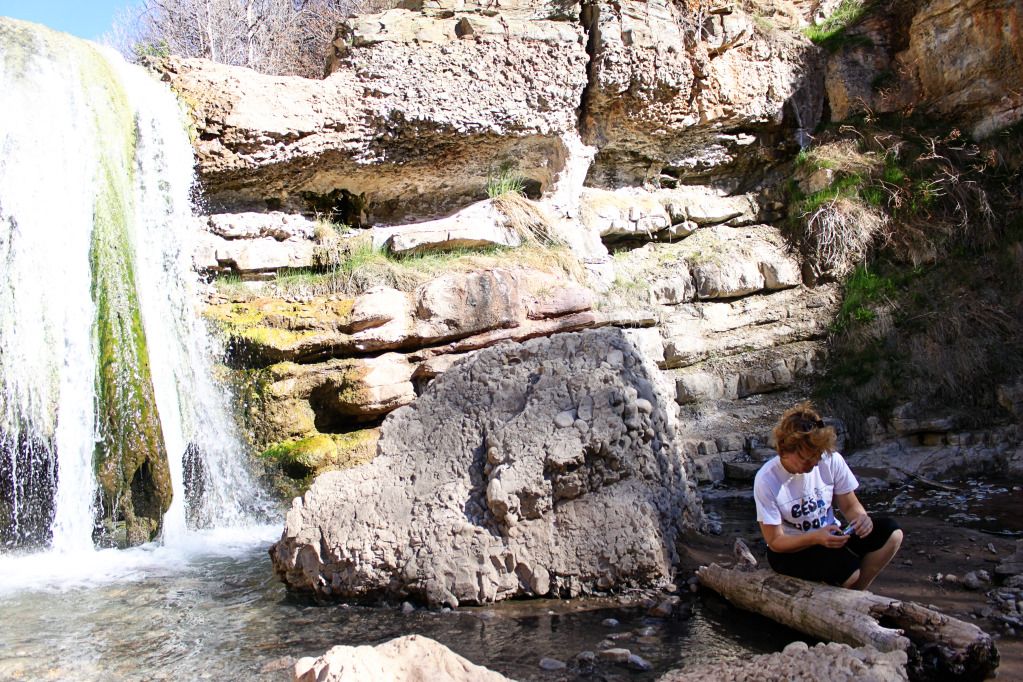 it was still way too hot to me so i just walked in the shallow parts up to my ankles.
casey got in sitting down though and seemed to enjoy the warmth all over his body.
once he got up, the bottom half of his stomach and below looked like it had been sunburned the water was so hot!
it was beyond stinky too.
you could tell what parts of the water were hot v cold depending on the color:
black=HOT
white= warm
clear= cold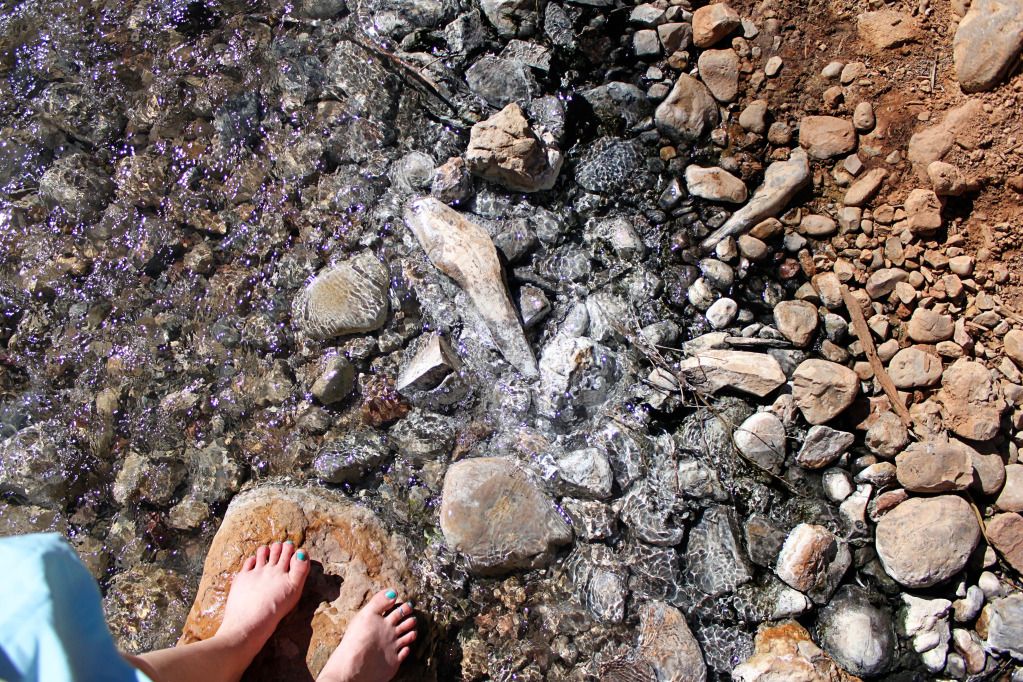 there were lots of fun little pools for people to sit in so you didn't feel like you had to mingle with everyone else too much.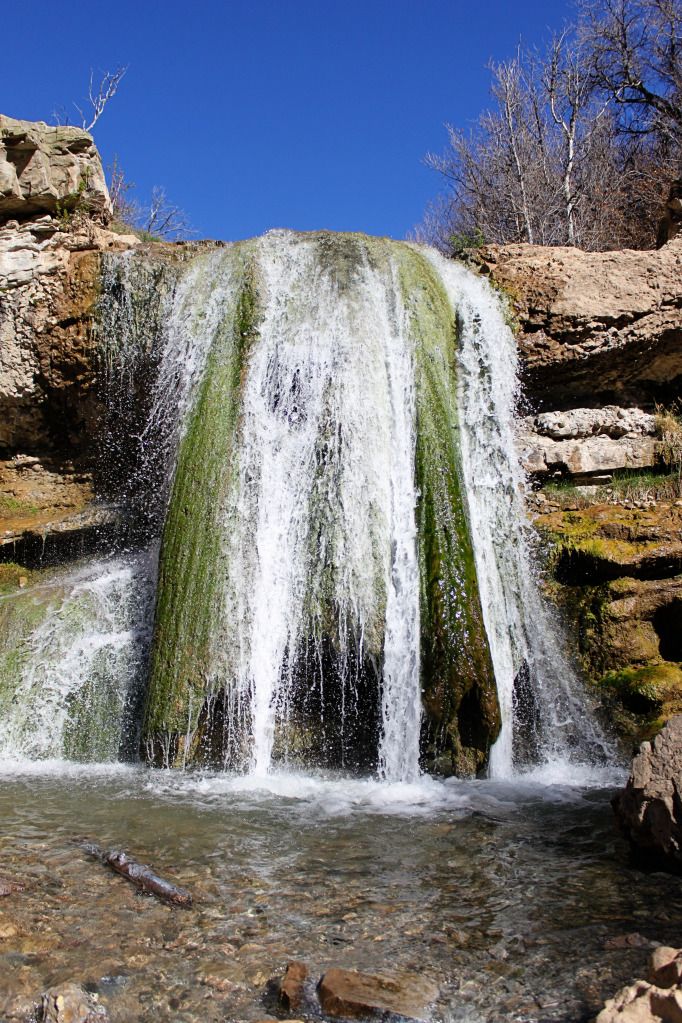 the rushing waterfall set a beautiful background to our experience there too.
i did feel that it was the hang out for all non-LDS people in the utah area to go to,
ha, seriously!
it felt like everyone else there had beer, were smoking, and were covered in tattoos.
it was just a funny site indeed for a utah hike :)
but we were so very lucky to have the company of my mom there with us and it was just a fun trip all around!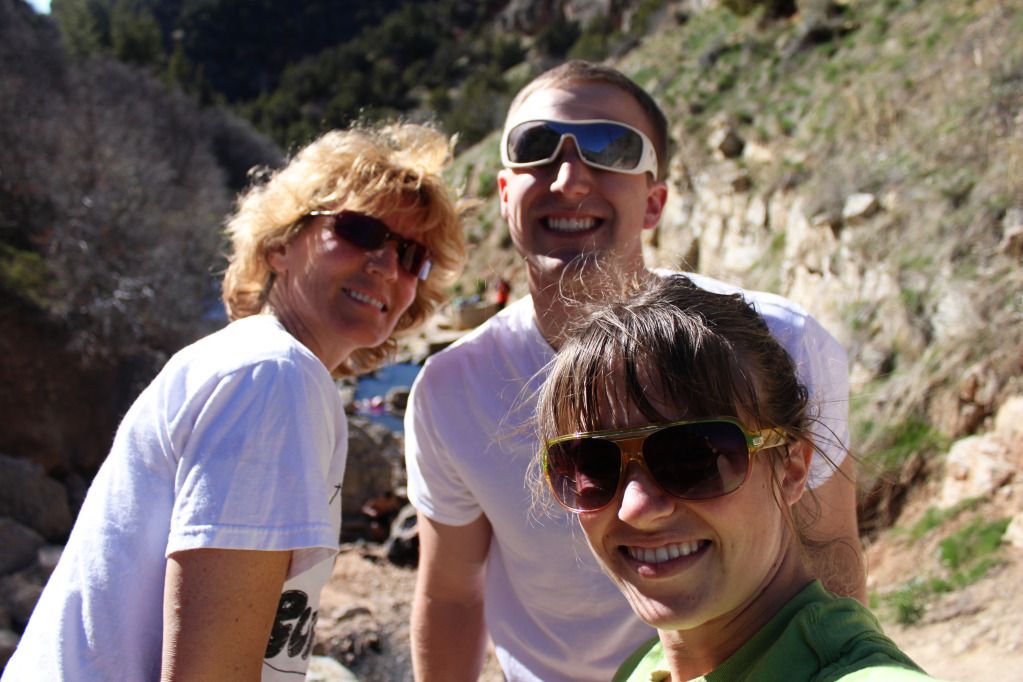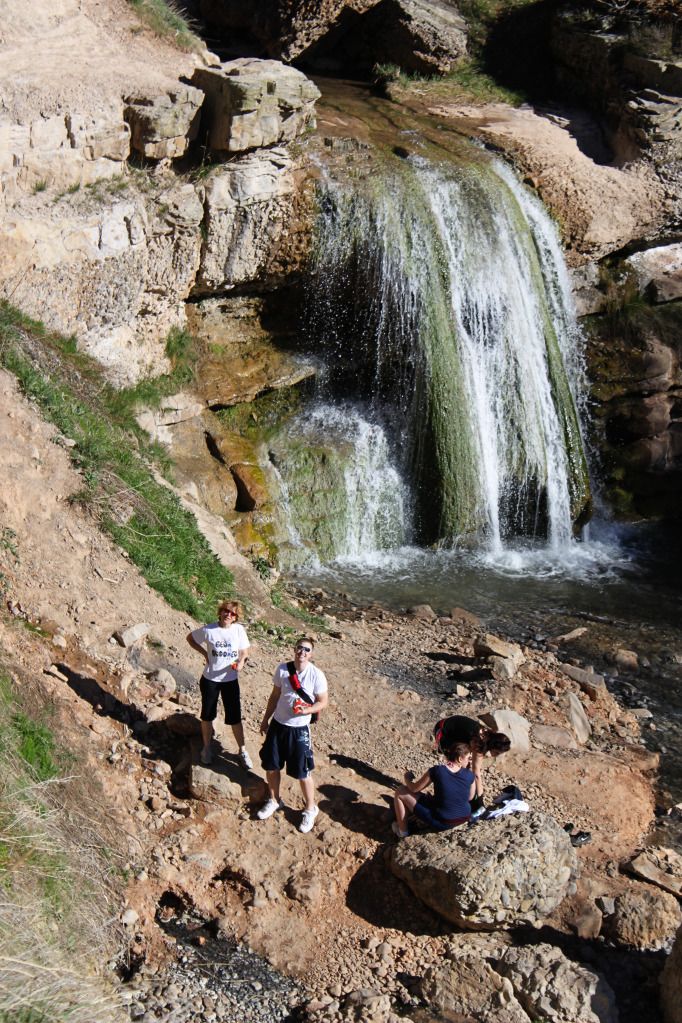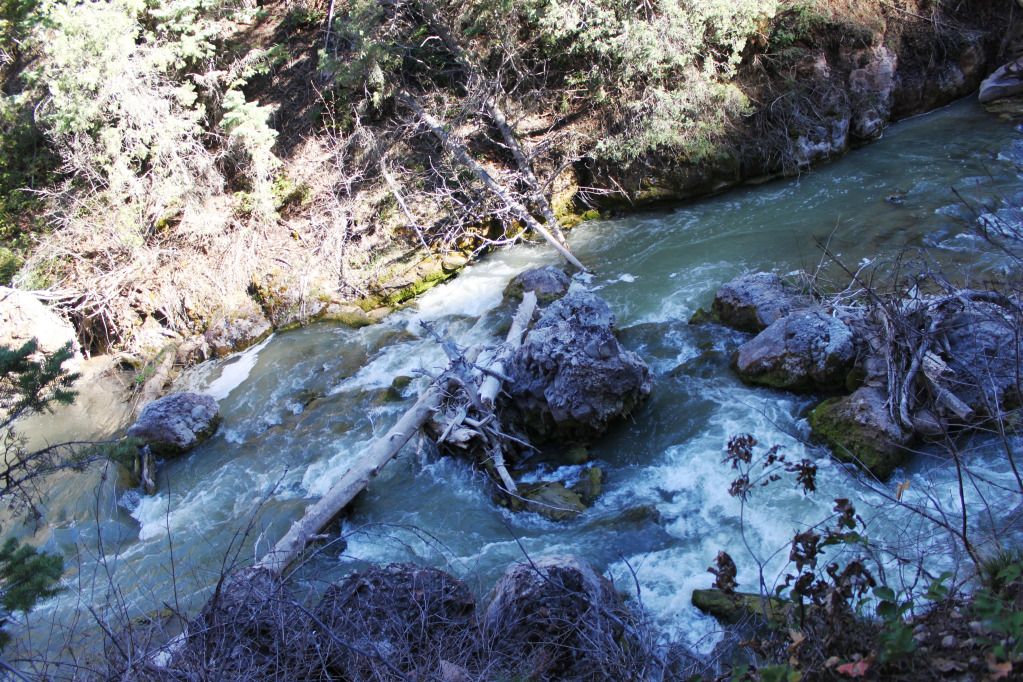 if you're in the area, it's definitely a must hike to do!
maybe in the future years as we come back to visit provo we can do a few we never got to accomplish.
if you ever make one of your own send me a link so i can follow in on your fun!
the official statistics are as follows:
total: 29
completed: 20
still to-do: 9
cheers to our 4 years we spent in provo!