so this last weekend was when we really tried to do something cool here in new jersey!
we both were very long and hard hours on saturday so instead of going all the way in the NYC,
we just went close.
we went to the town called hoboken which is on the hudson river on the new jersey side.
firstly, washington street was crazy busy.
it's apparently the hot spot of the town which we did not know.
but we found our little pizza place i wanted to try,
grimaldi's
.
(not going to lie, I've been scurrying pinterest, a cup of jo blog, and the rockstar diaries blog for tips and good eats in the city.
rockstar diaries said grimaldi's was their favorite pizza place in NYC, and they had a shop in hoboken, NJ so we went to that one!).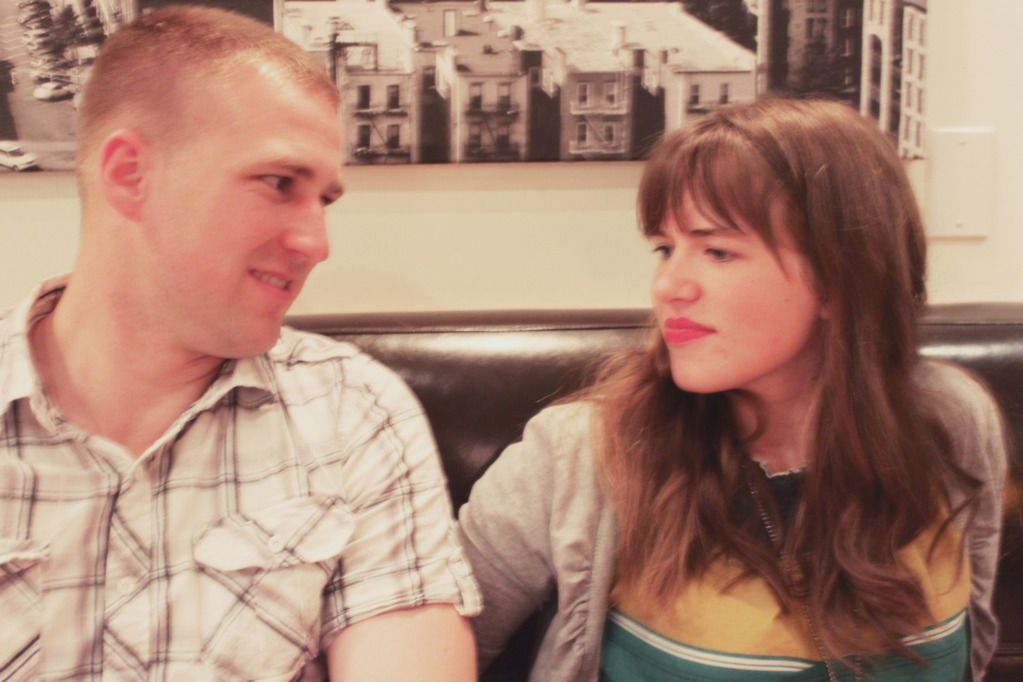 it was a small little pizzeria but did not disappoint.
the seasoning on the pizza was outstanding.
and i did love the thin crust version, it was delicious.
the three of us each picked a topping for our pizza.
3 as in myself, casey and kelly.
let's introduce kelly bc i think we'll be seeing lots of him this summer.
kelly is my guy friend from high school who is actually out here selling with us.
he's super fun to be around and adds a great flare of fun to experiences.
plus he voluntarily will take pictures of the both of us when i don't even ask,
he's so nice.
so he's cool and hangs out with us :)
we devoured the pizza and splitting a large between the 3 of us was perfect.
after dinner we saw a little cupcake shop next door, crumbs, and just wanted to take a peek inside.
we were thinking we'd go a few doors down to get ben and jerry's ice cream
but once casey saw the cotton candy cupcake he was sold.
so casey got the cotton candy.
i asked the lady what a popular one was and she said the red velvet and i followed suit.
mine was spectacular.
so rich and so perfect.
casey said he could have used a little more cotton candy flavoring.
personally, i would totally like to go there again, it was yummo in my opinion.
kelly ended up getting the yummy ben and jerry's ice cream.
we went back to the car and found that a view of the manhattan skyline was right there by us at the water's front.
we stopped the car and took in the lights, shapes and vibe.
took a few pictures,
twas a great end to our week.
coming up: how we spent our mother's day,
ps- happy mother's day to my incredible mummy! i love you!
and happy mother's day to my mother in law, you are so wonderful!