i feel like mother's day is more like "celebrate women's day"
it's not like you're going to exclude married women who don't have children,
or even older women for that matter, who don't have kids.
so you see, it's celebrate women's day.
so for this non-mother woman, i was still celebrated and it was still fun.
all the men stood up and sang some song about mother's.
the first line was awesome, and strong, and clear.
the next few minutes were a little harder to understand... :)
i'd be looking over all the men standing up there and just giggle watching them.
but most the time i was staring at casey.
it was like having my own child up there in the primary program.
he was singing to me.
he'd keep looking up to look at me ans smile really cheesy and cute like a funny child.
and then we'd laugh at each other because it was just a funny situation.
tender.
the primary children got up too and were as cute as usual.
i'm excited to be back in a family ward for the rest of the years of my life so i can enjoy the funniness of primary children.
and then we got a baggie of legitimately yummy chocolate goodies.
they were thoroughly enjoyed by casey and myself.
relief society was a different one too.
we had a brunch the whole hour and just sat around and chatted with each other.
kind fun.
plus it was fun to get to know more people in the ward.
any kind of muffin/bread with chocolate chips in it is just so darn yummy.
we called our mommies that afternoon and lazied around the house for awhile.
later that evening we went over to dinner at one of the member's houses.
it was actually a member casey ran into while working his first day here in new jersey.
they were just the absolute sweetest and we had the best time with them.
they've got 4 awesome kids.
dinner was exceptional.
the stories they told were hilarious.
the kids were quite the entertainment.
while i visited and talked with the mom, casey played baseball in the backyard with kids.
after everyone was tired of baseball (and the wiffle ball was broken)
we sat around outside and talked more about life.
they gave us some awesome nj/ny tips and we are excited to use them.
i'm so humbled by the kindness of others and immediate acceptance from others.
it's amazing that no matter where you are in the world,
if you learn someone else is LDS it's like you're immediate friends.
it's so wonderful.
it's like having friends everywhere in the world.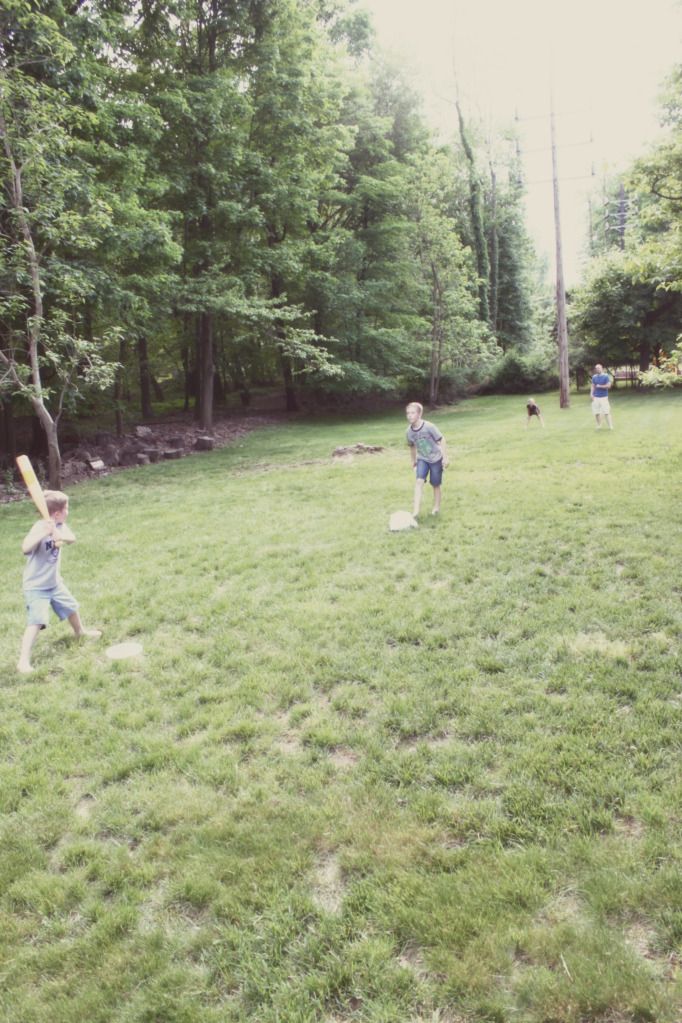 and casey made this card for me today in primary.
i love the hearts :)
ps- on the way to our car when going to dinner that night, an older man started running over to us.
i saw he had a missionary nametag on.
i exclaimed, "i'm mormon too!"
he said "i know, i saw your license plate!"
(it has a BYU alumni around the plate).
we began talking and he said he's been seeing our car here often and has been trying to meet us.
they're senior couple missionaries who work in the NJ mission office here.
it was so fun to talk to them.
and again, immediate friends.
i love the church so much,
it brings so many great blessings to our life.