we had quite the eventful night last saturday!
it's a small burger shop in provo at about center and 100 west near the marriot hotel.
we've driven by it plenty of times and said to ourselves: "we need to go there!"
they're have also been plenty of people rave how incredible the pieshakes and burgers are.
off we went and brought scott, megan and tristan in tow.
let me tell ya, that place is as yummy as it is cracked up to be:
huge, delicious burgers,
the yummiest fried ever,
and such an awesome vibe.
we had to skip out on the shakes because we were so full from the burgers and fries,
so we will undoubtedly be back again soon for more.
i can't remember what casey got,
but i ate the aussie burger: fried pineapple, grilled egg, with all the other normal stuff.
loved it
.
another tip: get the battered fries: ooooober yummy.
apparently casey and i both got a little picture crazy at this place,
it just had so much fun character for such a small place!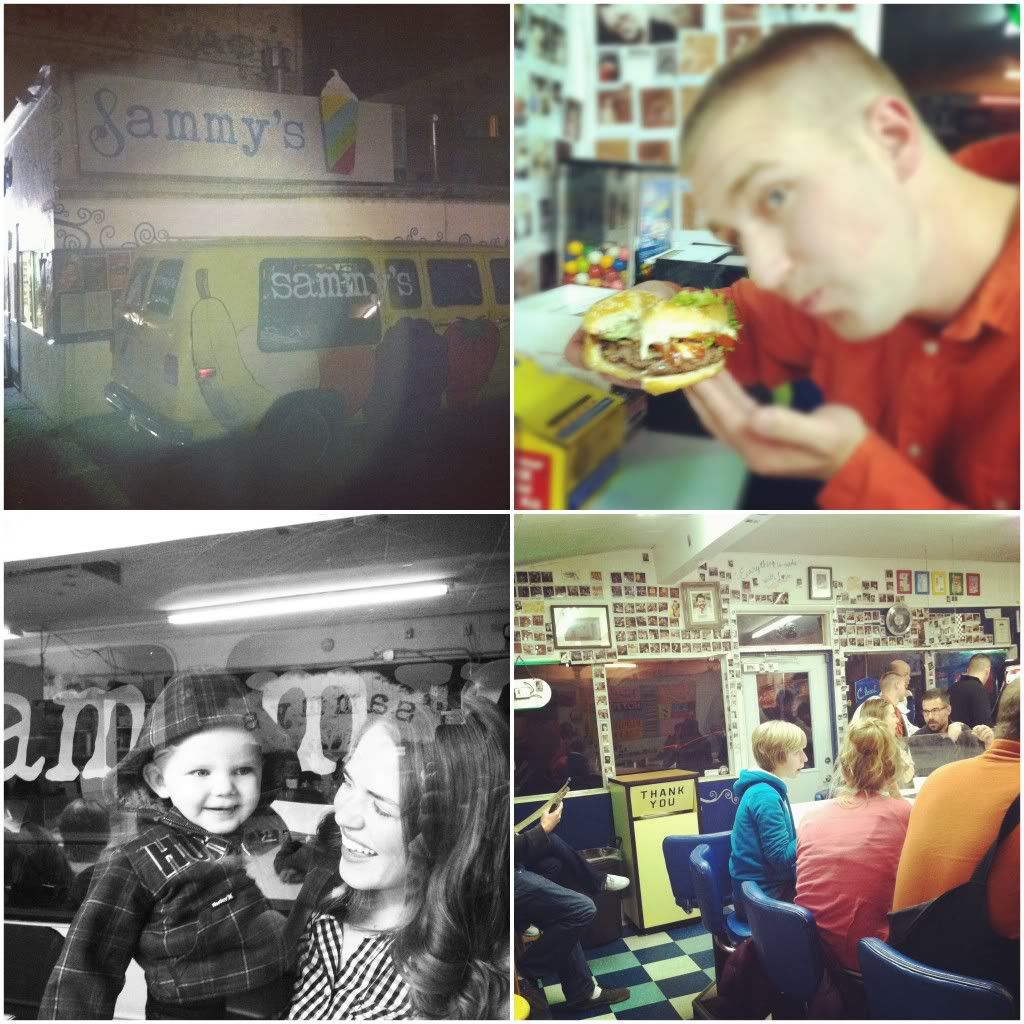 after dinner we drove like speed demons up to campus and literally RAN to the eyring science center for the
planetarium show!
we had heard the first night in december was the special "star of bethlehem show" and were excited.
our excitedness quickly disappeared as we began to fall asleep during a LECTURE!
yes, that's all it was, a lecture!!!
i'll admit, it wa kinda cool listening to the professor reason through what could have possibly caused the bright star in the sky...
after the show, we learned that this indeed was a "special" show, it was the only lecture show,
jeeze.
we'll be going back again next semester for a legit, cool star show indeed with all the affects and stuff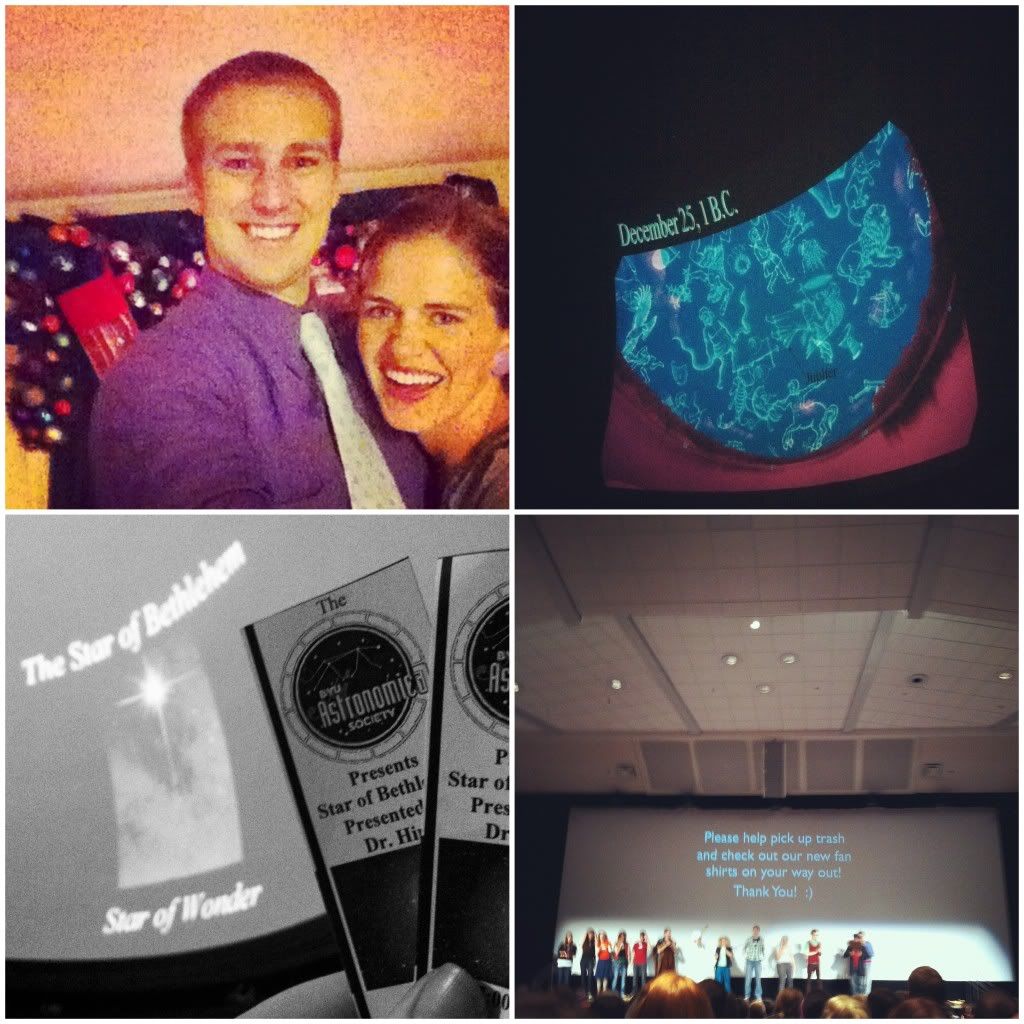 after the show ended we walked over to the JSB and began waiting in line for divine comedy,
yes, we love divine comedy.
they never disappoint and are SO CLEVER!
at the end of each show, our mouth always hurts from laughing smiling so much!
here's
their new music video this semester "good" instead of "bad" by MJ :)
we were lucky to have met up with 2 other couples there too.
and there was our friday night!