going on over to the infamous provo bakery,
we've heard people rave over it, but we've never actually gone, gasp!
as i turned the corner to see our front door, i saw casey in the process of bringing my new bike into the house!
woot woot! we actually got a bike and another big something while in montana (no taxes, yeahya!) and luckily casey's grandparent's were in montana with us and would be driving back down to utah with their mini van, yay :)
as i walked up, joy spread through my whole body and now i knew what little kids felt like at christmas!
i threw by backpack and coat in the door and started riding that baby around!!!
casey hopped on his and we just decided to ride down the street.
the closer we got to center i thought, "hey let's go to the provo bakery, we're right here!"
so, we found it and just stopped!
we got ourselves a HUGE, christmasey, sprinkle one to split,
and enjoyed it in the cold outside sitting at the bus stop (the bus stopped for us, ha).
we will most definietly be going there again soon!
that doughnut was so perfect :)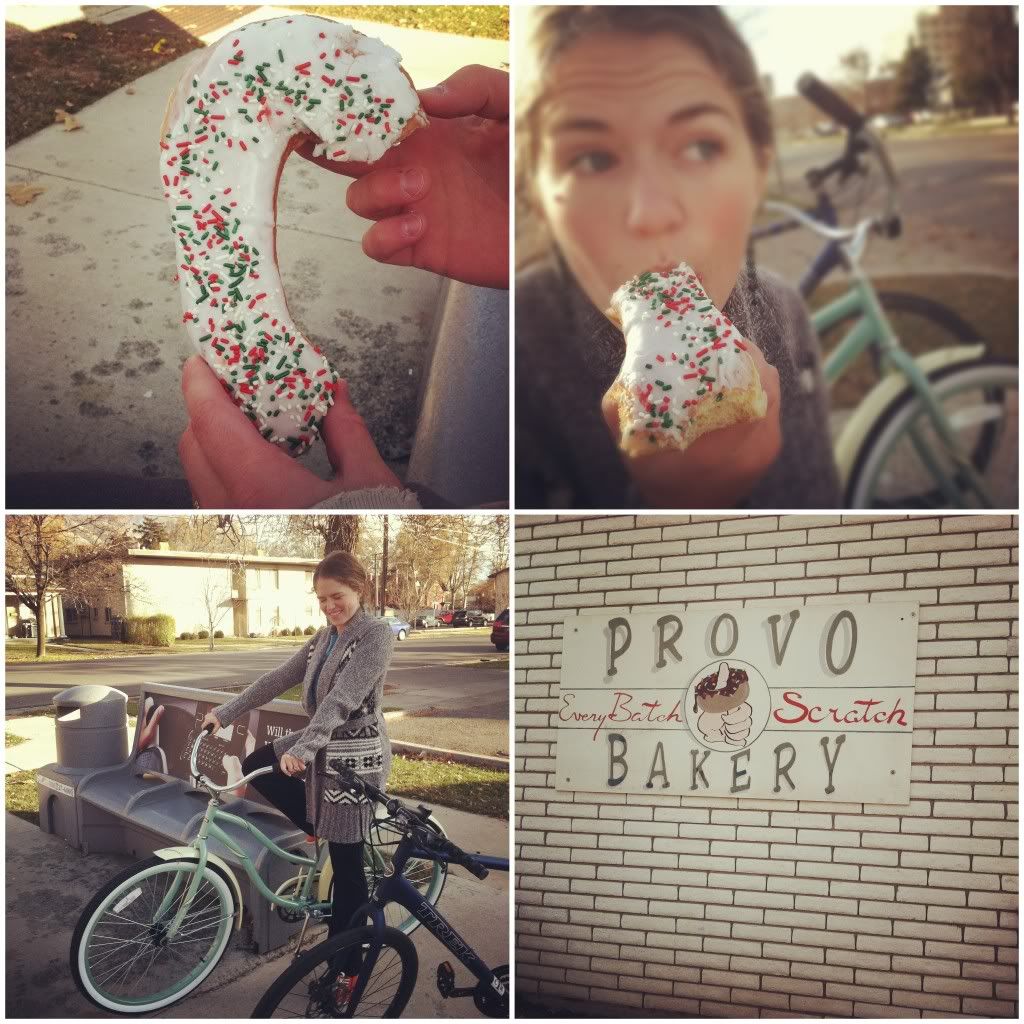 *update*
i think i'm going to get rid of this cute bike that i'm in love with :(
i just think i'd really like one that changes speeds...
we'll see what happens!