i had heard from a few guys in my major that the (ghetto) supermarket in provo called rancho market
actually has some insanely good mexican food inside!
like, the grocery store has a little restaurant place in the back,
so on thursday
we went,
we conquered,
and it was insanely delicioso!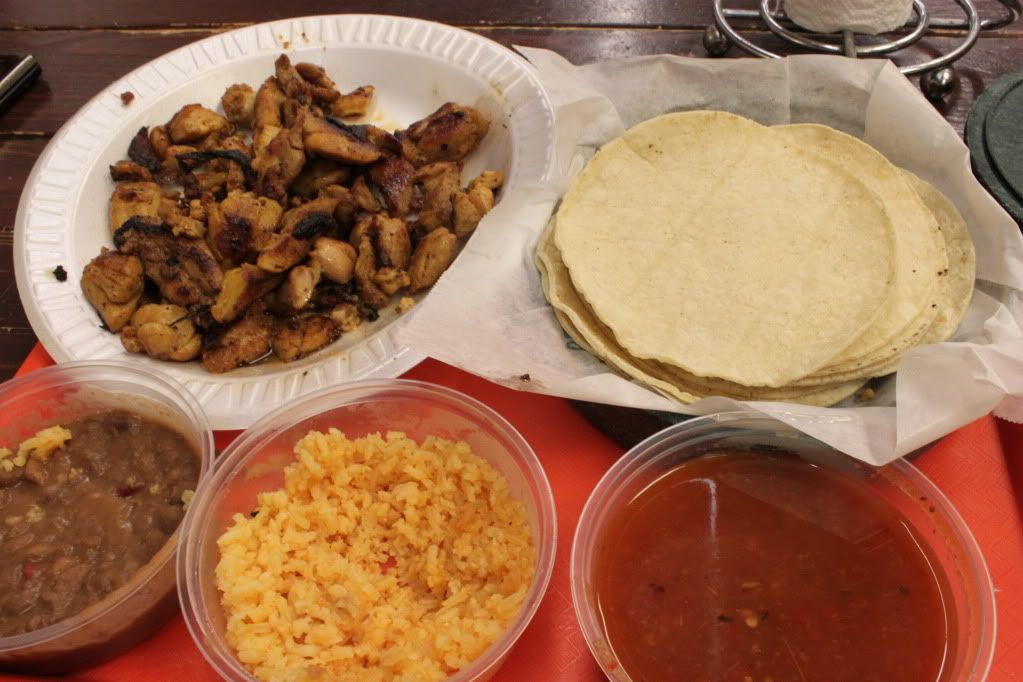 we couldn't believe how good it tasted, really,
and their "meal combos" are ginormoso!
we split 1 and had leftovers for a full dinner the next day.
it felt like we were back in mexico:
people speaking espanol left and right,
crazy cool mexican packaged cookies, crackers, and other foods,
TONS of fresh/weird meats,
tiny aisles,
and latinos everywhere!
ha, we were literally the only white people in the place.
favorite part: the tortilla maker guy in the back- happy smiley just tossing the tortillas everywhere!
we couldn't help but smile the whole time at the atmosphere and the feel.
go try it out sometime!
for dessert we hit up macey's and got us some 50 cent ice cream cones.
casey got cherry dipped (gross)
we love provo.
on another note:
we got shutdown hardcore friday night:
tried seeing tangled at the BYUish movie theater: sold out
drove to the dollar theater to see tangled: sold out all night
went over to get coldstone: the line was out the door
and we're impatient people
drove up to university mall's coldstone: again, line out the door.
drove to smith's to get the movie
red
bc we saw it in their redbox earlier that evening: casey went in to come out with no success.
we hate provo
at that time we decided
a) so glad we're not single anymore to have to worry about dates going as planned and trying to impress the other person but instead being able to
throw a fit
get a little grumpy bc what you wanted to work out totally did not.
b) go home and give-up
casey actually ended dropping me off at home while he wen to see if the redbox at 7-11 had
red
.
he came back with the movie and hot chocolate.
i threw some of them pillsbury dough boy cinnamon rolls in the oven, and we called it a good night.
after the movie ended i fell asleep on the couch, cuddle up to casey
while he played video games til 2 am
all in all, friday night turned out good.