i celebrated my 23rd birthday this last week!
although it was a different paced birthday than i've had before, it was special none the less!
highlight of my birthday:
my new bike!!
i've been begging for one for much too long we finally found the perfect one.
i put the bike seat on it and maxson and i go for little rides around the neighborhood,
i love getting out with maxson, it's just so fun!
that day we went to a friend's house to check on their chickens and garden while they're away.
maxson watched the chickens suspiciously for 20 minutes while i watered the garden.
it was kinda the hottest day ever on my birthday so after those 20 minutes of watering plants/watching chickens all 3 of us were soaking from humidity/sweat/heat.
maxson wasn't so happy about this hot sweatiness, ha, poor thing
during the rest of the day we picked up a few birthday freebies from firehouse subs, buffalo wild wings, culver's custard, and iHop.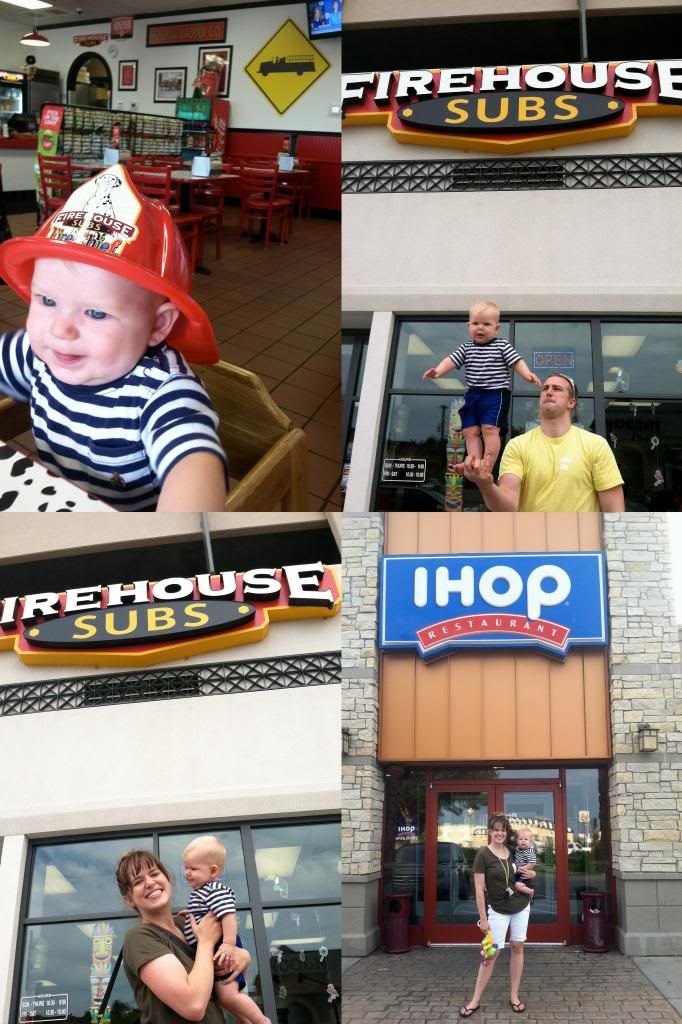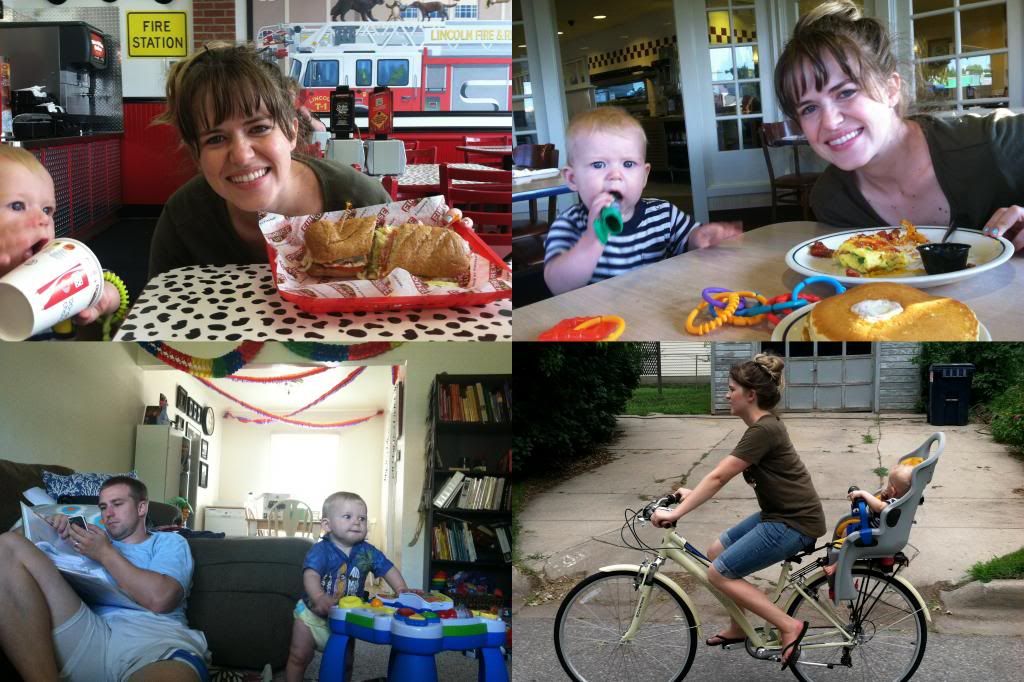 in the evening before maxson went to sleep, i got a a humble version of happy birthday from casey sung to me, with maxson moaning along and a donut cake before me lit with candles.
as i held a wiggly maxson who cared less about the candles in arm's length, i blew my candles out to celebrate my 23rd birthday, my first as a momma in nebraska :)
here's to another great year!