a little bit of lately to start off the week!

starting top left going clockwise:
1. meli, the weenie dog, chasing the laser pen. why are dogs/cats so obsessed with those things? who cares, it's one of the funniest things ever.
2. the sky on our drive home from wyoming.
3. casey playing intramural football. they won. i also won my game last! go kimber :)
4. went golfing last week with the landscape management major on the mountain. twas grand.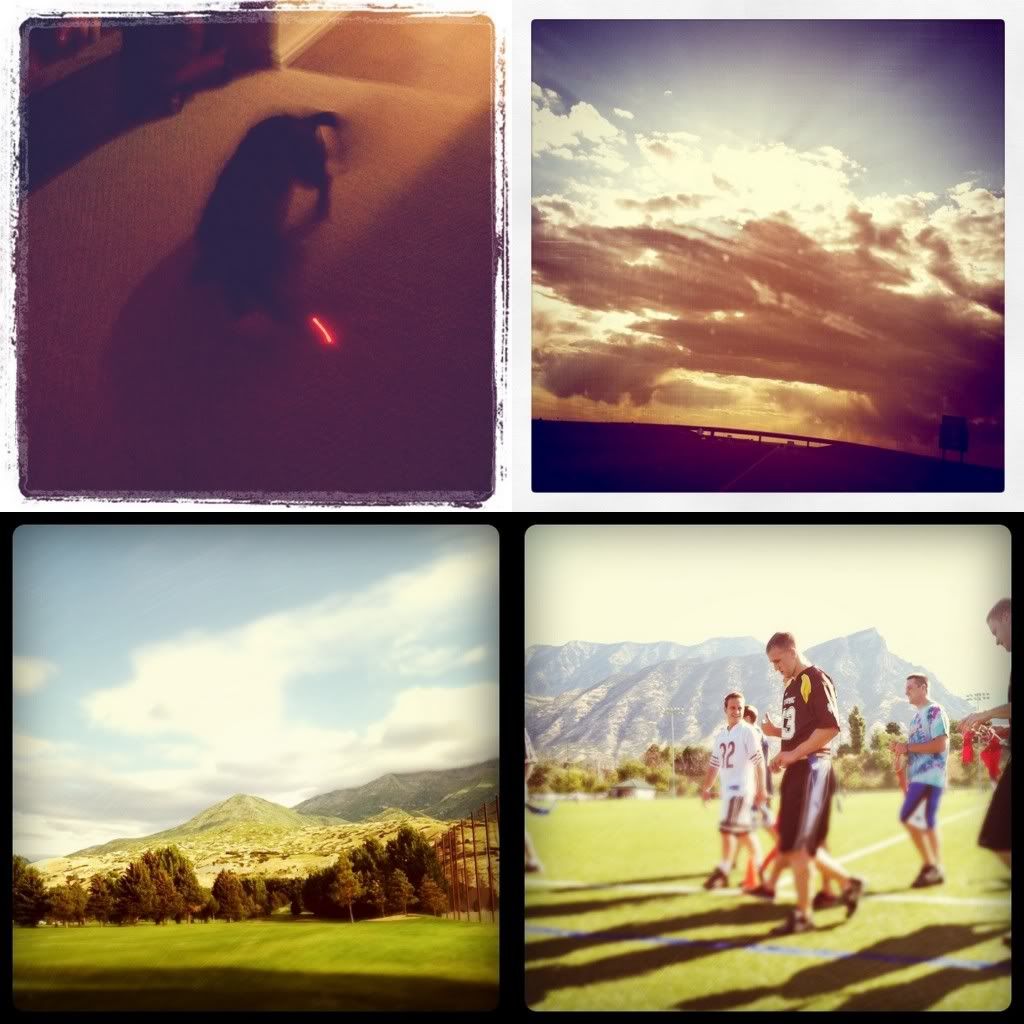 1. driving.
2./4. trying to decide what we should be for halloween :) my MIL's costume box is superb.
3. painting new furniture that someone in provo donated to you. more to come later on that!