one thing i learned quickly here in indiana:
pool options are limited.
ha, that worried this arizona girl!
but after a few months of being here we became friends with one cute family!
the calls!
4 awesome kids with 2 parents we utterly adore.
they also have a pool in their community which is an added bonus to our friendship.
we've gone to the pool with them a couple of times and once took the kids to the pool ourselves!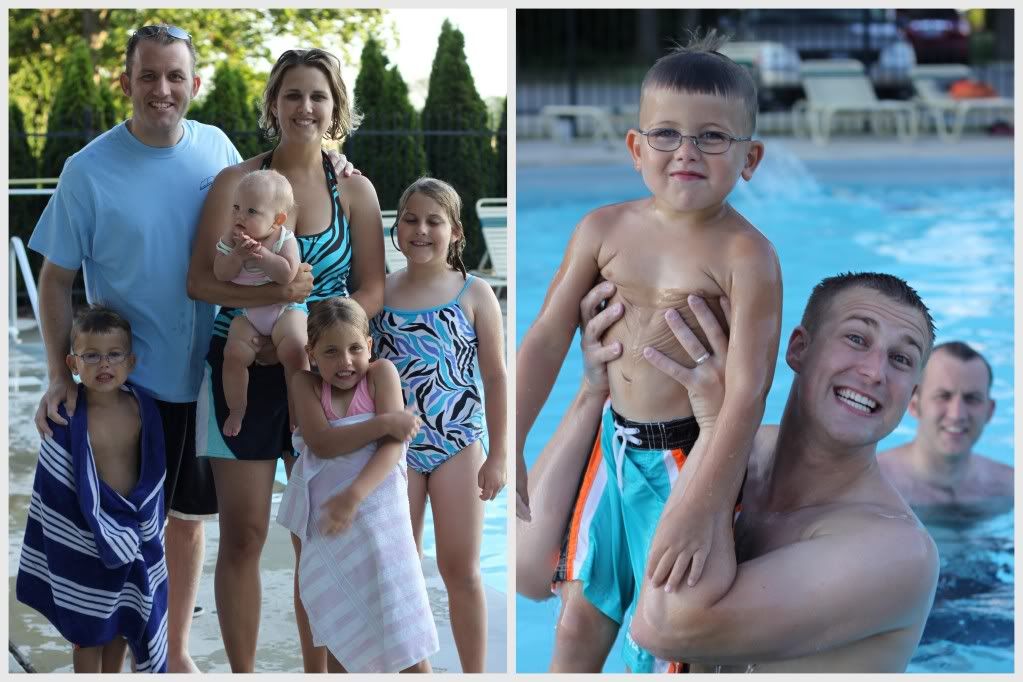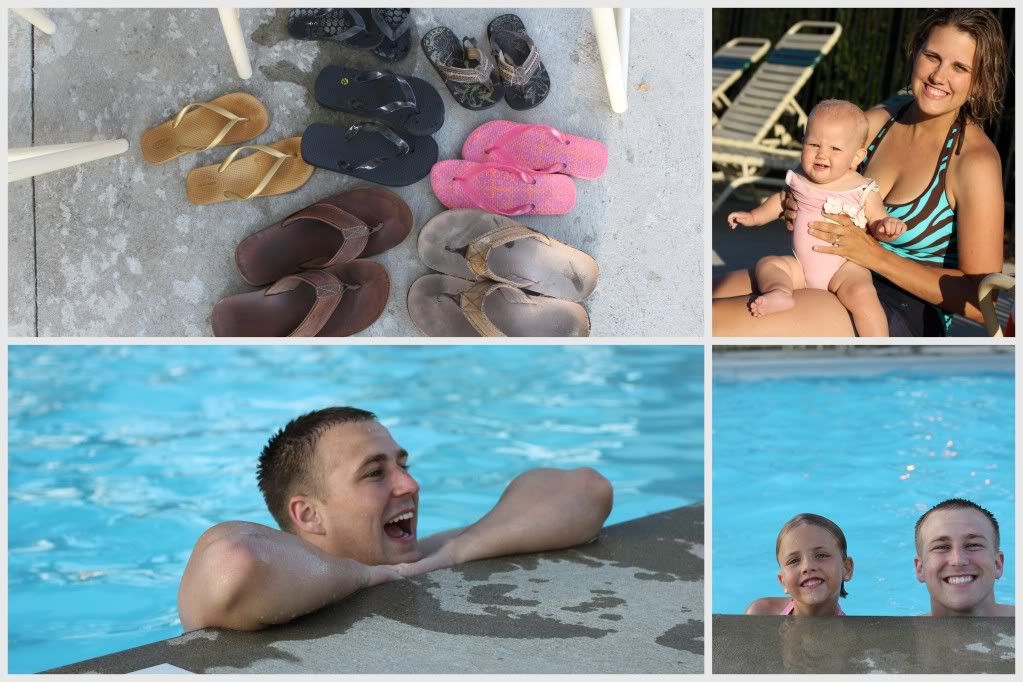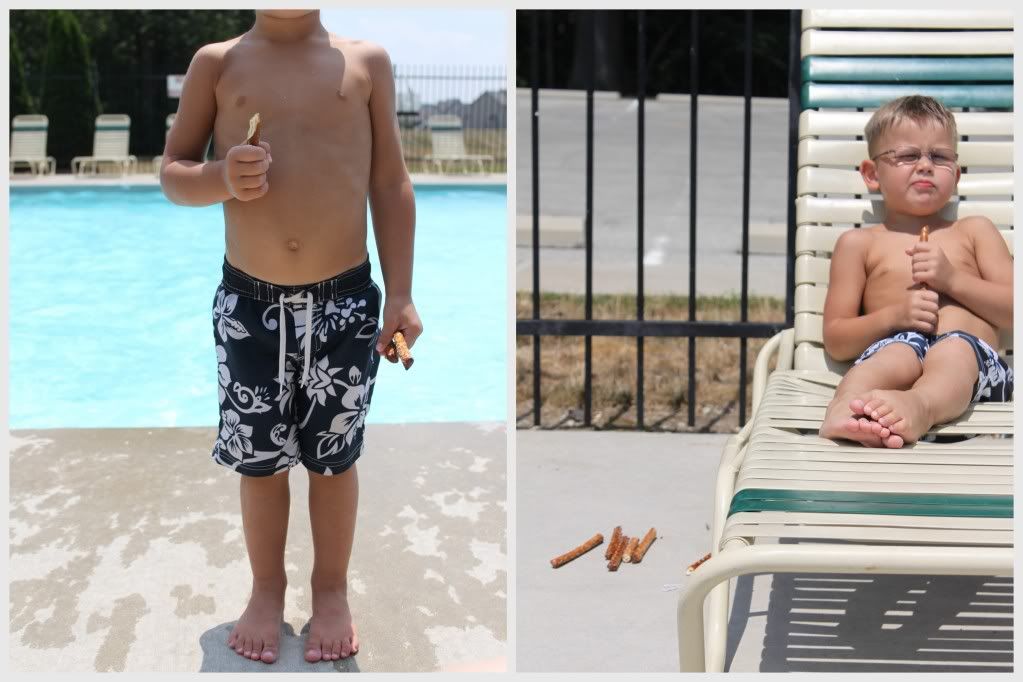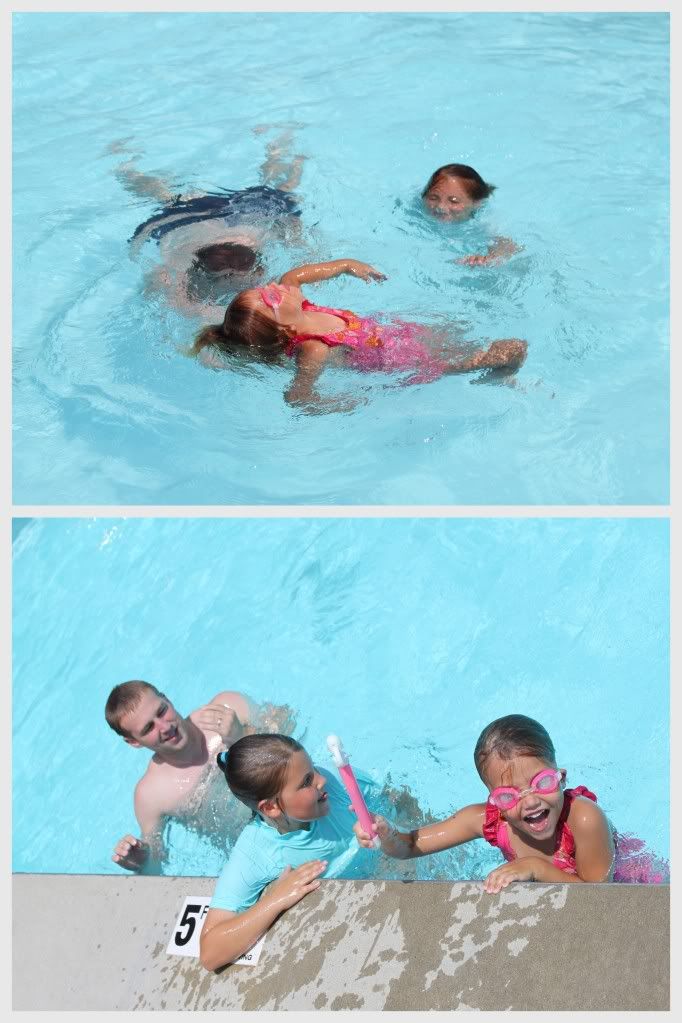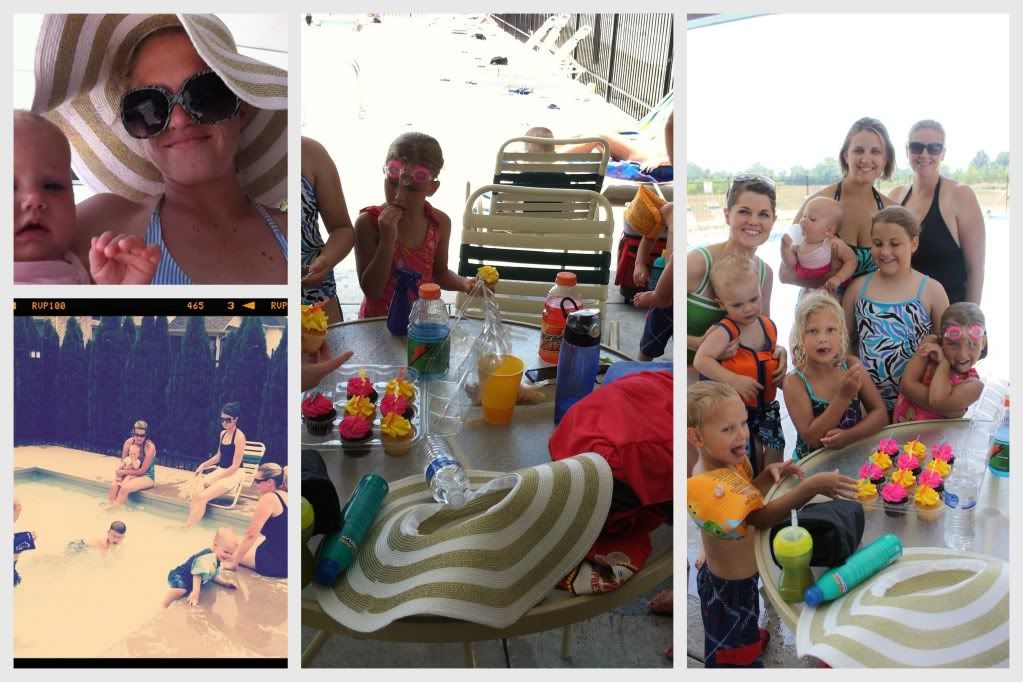 i've also gotten to go to the pool with my SIL and some other friends too which make it even more enjoyable :)
we
love
this family!
but sadly they're moving to north carolina in august!
(luckily we're moving away too, ha, but we'll see each other again!)
the oldest girl is awesome and taught casey how to ride a ribstick.
the 2nd girl is a ham and adorable.
the little boy is in our sunbeam class and the funniest things ever.
and the baby girl is the cutest ever (she's actually not the biggest fan of me sadly enough but casey is the baby whisperer and she loves him).
we love the mom and dad, thery're the funniest and funnest people ever, i swear.
casey and i kinda want to be them when we grow up.
3 cheers to both swimming and friends!!!
ps- happy late birthday harry!